Mayhem in Single Valley, puzzle-loaded action adventure game, heading to Switch in March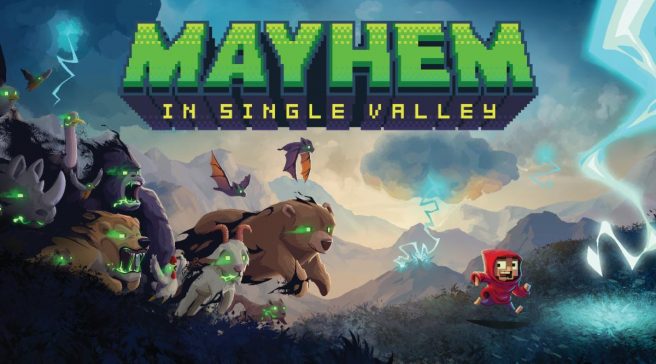 The puzzle-loaded action adventure game Mayhem in Single Valley will be seeing release on Switch next month, publisher tinyBuild and developer Fluxscopic announced today. The game is scheduled to launch on March 2, 2023.
Mayhem in Single Valley has players taking on the role of Jack, who goes on a mission to save his neighbors and local wildlife after they're transformed into mindless zombies. The game involves searching locations for answers, solving puzzles, and scavenging for loot.
Here's some additional information:
Guide Jack, an aspiring artist accepted into the college of his dreams. As he prepares to leave his hometown for art school, a terrible truck collision spills toxic sludge into the local water supply, transforming Jack's neighbors and the surrounding wildlife of Single Valley into mindless zombies. With his neighborhood irradiated and the undead running rampant, Jack has no choise but to put his college plans on hold: this rising freshman now rises to save the world.

Search Single Valley and determine how to stop the apocalypse. Solve puzzles and locate collectibles while dodging, luring, and stunning mutated enemies. Evade blood-thirsty bunnies, contaminated cats, and barbaric bears. Loot new materials to use as equipment and set up distractions to create paths through hordes of the undead. Learn the best ways to avoid conflict like tossing carrots to distract critters or firing nuts and bolts from a slingshot to daze the infected.

Explore a beautiful pixelated world populated with 2D characters placed on a 3D modeled canvas, using shadows to enhance the atmosphere. A retro-inspired original soundtrack combined with 8-bit sound effects pays homage to the classic days of gaming, serenading survivors with a comforting sense of nostalgia.
Fluxcopic founder Brian Cullen said of the upcoming title: "Paying homage to some of our favorite old-school titles with a more modernized design sensibility has been a rewarding experience, but nothing has been more fulfilling than receiving praise and gratitude from our passionate community saving Single Valley on PC. We're thrilled to expand onto consoles and eagerly await seeing new survivalists respond to the quirky characters of Single Valley."
We've included a trailer for the game below.
Mayhem in Single Valley will cost $14.99 on the Switch eShop.
Leave a Reply