Mech action game Muv-Luv: Project Mikhail coming to Switch in August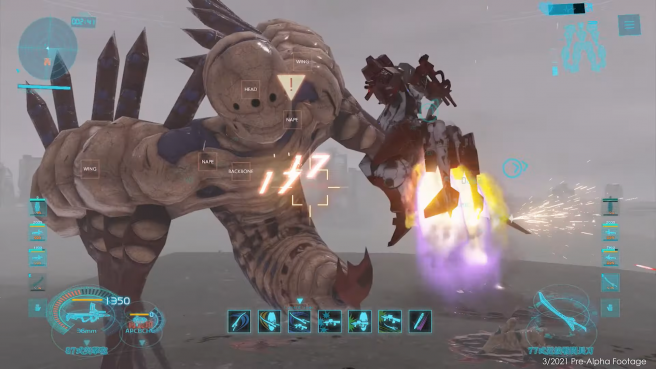 Game developer aNCHOR announced that a new Mech action game will be coming to Switch in August 2021. This game is called Muv-Luv: Project Mikhail, and it features mechanized fighters facing off against bug-like exteresstial beings known as BETA. In addition to epic battles, there will be story choices that will affect the world and characters of the game.
A small gameplay sequence of the game has been released alongside its announcement for Switch, and this can be seen below.

A development cycle for the game has also been detailed and is as follows (courtesy of Gematsu):
Late April 2021 – Construct single-player game cycle, implement PC version gamepad support
Late May 2021 – Implement Switch version support
Late June 2021 – Implement multiplayer support
Late July 2021 – Debugging
August 2021 – Release PC and Switch versions with single-player, beta version multiplayer (GvG Mode)
Late October 2021 – Release major update with official version multiplayer (GvG Mode), multiplayer season mode
It is unknown at this time if there will be a release for this game in the West or any English language options, but more information will surely come soon.
Leave a Reply