Megabyte Punch was pulled in Europe and Australia over game rating, dev working to fix issue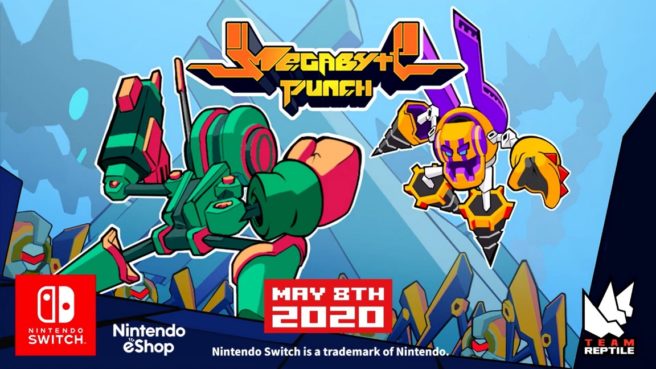 Yesterday, Team Reptile shared the news that Megabyte Punch was mysteriously pulled from the European and Australian eShops. It was unclear at the time why the retro beat 'em up game had been removed. Fortunately, less than a day later, we have concrete information as to what happened.
Team Reptile informed us that Megabyte Punch was updated on May 14 with a new rating that notifies potential players of violence. Though the developer doesn't feel that a 12+ rating is necessary, a patch has been submitted to fix the issue.
The full statement from Team Reptile reads:
We have an update regarding Megabyte Punch being pulled from the eShop

It appears the reason why the game was suddenly made unavailable has become clear.

May 14th the IARC rating of the game was updated with a different age rating for RAR (Russia) and USK (Germany).
"We have reviewed the product and determined that the game contains violence that wasn't disclosed. Your ratings have been updated accordingly." IARC. The game was originally rated with the IARC system on October 8th 2019 with a positive rating for all ages.

We respect Nintendo's policy, but the fact that we, as a self publishing developer, have zero possibility to appeal the decision of a third party to change the rating with these immediate and crucial effects is very worrying. We certainly do not agree with the decision that Megabyte Punch is a violent game that needs a rating of 12+. On top of that we question the decision to pull off the game from all stores within Europe and Australia and not only the countries affected by this updated rating.

We do have to rectify that upon further investigation we found that Nintendo in fact sent a message regarding the removal of the game from the eShop. Due to some very unfortunate timing the message crossed exactly with a different message about the upcoming patch.

We have submitted a patch that should solve the issue and we do our best to get this through the system as soon as possible so the game will be available to everybody again.
Source: Team Reptile PR
Leave a Reply