Melty Blood: Type Lumina reveals Saber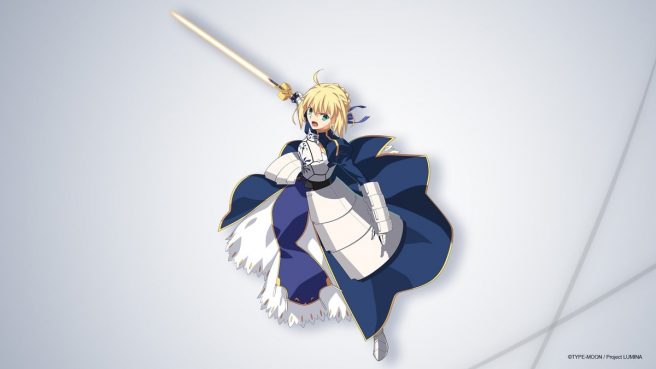 Saber – otherwise known as Artoria Pendragon – has been confirmed for Melty Blood: Type Lumina as the game's final playable character, Project Lumina has announced. The character is voiced by Ayako Kawasumi.
Saber is a knight with braided blonde hair, shining blue and silver armor, plus "a somewhat cold attitude." She founded the Knights of the Round Table. A well-known person from the legends of King Arthur, Saber wields the holy sword Excalibur. She ended up in this world without the use of a summoning ritual. Saber is now searching Souya for answers to this mystery.
Here's a trailer for Saber in Melty Blood: Type Lumina:
This concludes the launch roster for Melty Blood: Type Lumina. The game will also have Shiki Tohno, Arcueid Brunestud, Akiha Tohno, Ciel, Hisui, Kohaku, Kouma Kishima, Miyako Arima, Noel, Michael Roa Vadamjong, Vlov Arkangel, and Red Arcueid.
Melty Blood: Type Lumina will be available for Switch on September 30. It will only be sold as a digital title in the west, but Japan will be receiving a physical version – and English is supported. We have more information about the boxed edition here.
Visit the official website for Melty Blood: Type Lumina here, which has more information about the game.
Leave a Reply