Mercenaries Wings: The False Phoenix arrives November 8 in the west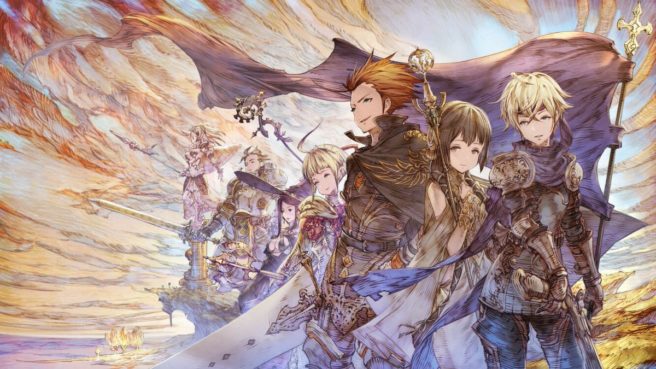 Mercenaries Wings: The False Phoenix has received a western release date. In North America, Europe, Australia, and New Zealand, the game will arrive on November 8.
Here's an overview:
This follows the early 2018 release of Mercenaries Saga Chronicles on the Switch eShop, and more recently at retail in the North American market. This new release in the Mercenaries series will offer familiar gameplay but a standalone story and worldview. Mercenaries Wings: The False Phoenix is not an orthodox sequel, nor will players need to have played the original trilogy to fully enjoy the game.

A tactical RPG in the finest traditions of the genre, Mercenaries Wings: The False Phoenix requires you to carefully utilise varied units and their abilities. Set Leaders to change the flow of battle, level up your units, change classes, manage equipment and make the key choices that will be the difference between victory and defeat!

An adventure that will take many hours to complete, Mercenaries Wings: The False Phoenix will challenge even the most careful strategists.

This all takes place against the backdrop of a storyline revolving around war, betrayal and magical forces! It also has two branching paths depending upon a vital player decision, which adds replay value for those that want to see both sides of the story.

Features:

– An all-new standalone story in the Mercenaries series, this adventure offers many hours of entertainment.
– Carefully crafted tactical RPG action.
– Choose a Leader for each battle, level up units, change class types and pick the right equipment.
– Follow the twists and turns of the tale that includes war, magical beasts and leadership challenges. There are also two different paths to the end of the story, encouraging multiple playthroughs to see everything!
– Featuring character illustrations by Kazama Raita, whose previous credits include Xenoblade Chronicles, Xenoblade Chronicles 2 and Border Break.
Mercenaries Wings: The False Phoenix can be pre-loaded on the eShop starting November 1 with a 10% discount. It'll normally cost $12.99 / €12.99 / £11.89.
Source: Circle Entertainment PR
Leave a Reply