Metal Max spin-off Metal Dogs coming to Switch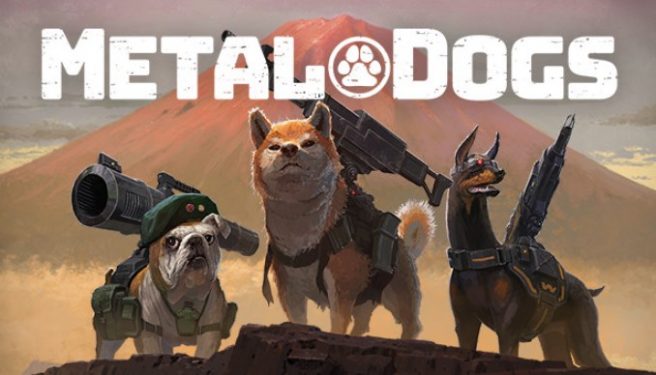 Metal Dogs, a spin-off of the Metal Max series, has been in Steam Early Access on PC. It's now been announced that we'll be seeing it on Switch as well.
Metal Dogs is a top-down 3D roguelike action game. Naturally, you'll be playing as a dog who can use machine guns, cannons, and special equipment to take down enemies. You can play as the Shiba Inu "Pochi", Doberman "Bell", and Bulldog "Bonanza".
Here's a brief overview of the story:
The setting is Japan after most of humanity has died due to the "great destruction". The base is a village at the foot of Mt. Fuji, which has been devastated. The hero "Pochi" who was revived by the mysterious old scientist "Dr. Minchi" will search for his master who left him behind, and go an adventure through dangerous dungeons infested with ferocious monsters.
Metal Dogs has dungeons to explore, and the terrain and treasure chests change each time you play. Item collecting plays a big role in the game: weapons and armor will be randomly given additional effects and equipment has rarity.
When Metal Dogs comes to Switch, it'll come with new content and features. These include new bosses, a higher difficulty level, the ability to show your love for dogs (so we can probably expect a petting action), and more.
Metal Dogs arrives for Switch this winter. We've included a trailer below.
Leave a Reply