Metal Slug Tactics delayed to 2023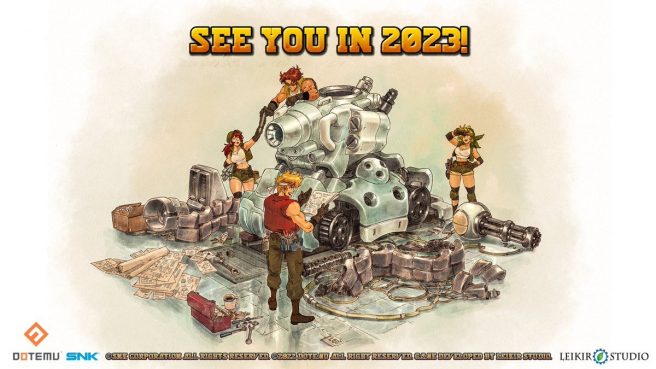 Metal Slug Tactics has been delayed to 2023, according to publisher DotEmu and developer Leikir Studio.
The game was first confirmed for Switch last August. Originally, the goal was to have the game out sometime this year. Unfortunately, that is no longer in the cards.
"Marco, Eri, Fio, and Tarma are tinkering away to make Metal Slug Tactics as explosive as possible on release, but the squad needs a bit more time in the shop to prepare for the battles ahead," the team said of the delay.
Metal Slug Tactics is now set to launch in 2023. We'll bring you further updates as they're made available.
Leave a Reply