Metroidvania-platformer Ultracore coming to Switch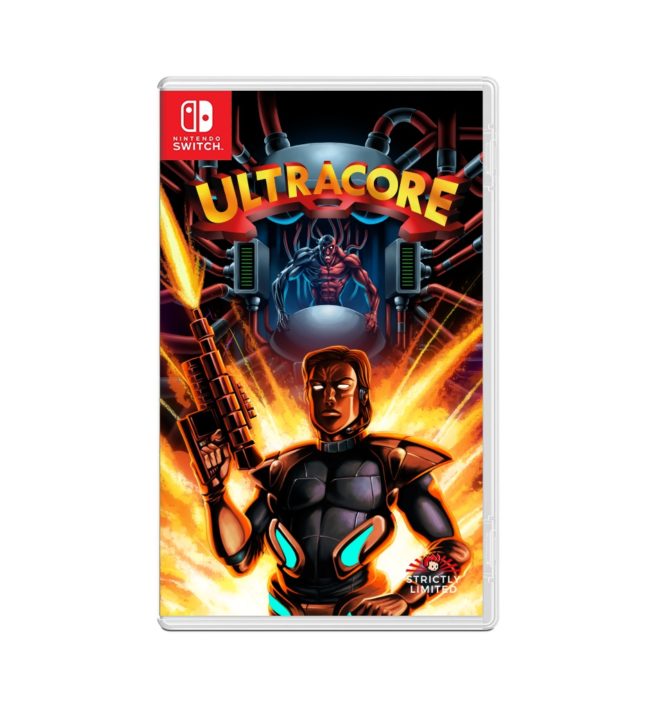 Strictly Limited Games has announced that the Metroidvania-platformer Ultracore is coming to Switch. The game will have a physical release, and pre-orders open on the company's website on Sunday. Reservations will be up until June 30.
Here's an overview of Ultracore, along with a trailer:
Ultracore is a eurostyle MetroidVania-platformer, which has been developed by DICE under the name of "HardCore" for Sega Mega Drive, Sega Mega CD and Commodore Amiga in the early 1990s with a release planned around 1994/1995 by Psygnosis. But prior to completion, development had been abandoned in order to shift focus to the new generation of gaming consoles. The following twenty-three years "HardCore" was believed to be lost as even the Swedish developer did no longer have any data or documentation available. In 2017, Strictly Limited Games managed to locate a copy of the original build and has since then been working on the recovery of this retro-treasure for PlayStation 4, PlayStation Vita and Nintendo Switch. Involved in this project are, among others, the long-time DICE-employee Mikael Kalms as well as members of the 1994 original development team, Fredrik Liljegren and Joakim Wejdemar.

Ultracore is especially appealing to classic 2D action game enthusiasts with its intricate level design and numerous mid- and end-bosses.
You'll be able to pre-order Ultracore through Strictly Limited Games here.
Source: Strictly Limited Games PR
Leave a Reply