Microsoft interested in expanding Xbox Live cross-platform gaming on Switch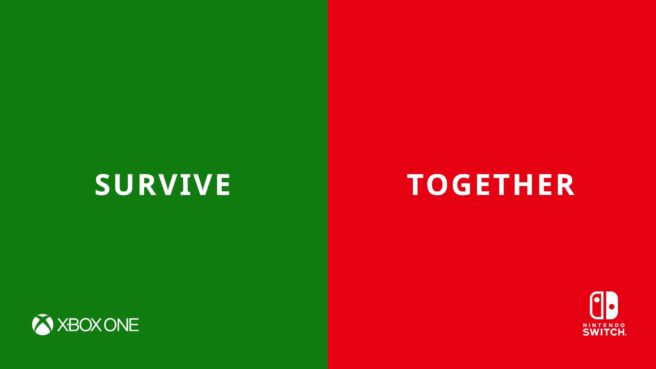 Nintendo and Microsoft already share a relationship through Minecraft and its support of cross-platform play between Switch and Xbox One. However, it seems this can be taken a step further.
At GDC next month, Microsoft will be hosting a panel to discuss its goal of having Xbox Live cross-platform play on additional titles outside of Minecraft. As Window Central notes, "Developers will be able to bake cross-platform Xbox Live achievements, social systems, and multiplayer, into games built for mobile devices and Nintendo Switch, as part of its division-wide effort to grow Xbox Live's userbase."
Here's the complete description of the panel:
Xbox Live is one of the largest, most engaged gaming communities on the planet with decades of experience providing managed game services to developers that save you time and unlock all of the social and engagement features that players love.

Now Xbox Live is about to get MUCH bigger. Xbox Live is expanding from 400M gaming devices and a reach to over 68M active players to over 2B devices with the release of our new cross-platform XDK.

Get a first look at the SDK to enable game developers to connect players between iOS, Android, and Switch in addition to Xbox and any game in the Microsoft Store on Windows PCs.

Takeaway
– Xbox Live players are highly engaged and active on Xbox and PC, but now they can take their gaming achievement history, their friends list, their clubs, and more with them to almost every screen.
– This will break down barriers for developers that want their communities to mingle more freely across platforms. Combined with PlayFab gaming services, this means less work for game developers and more time to focus on making games fun.

Intended Audience
– Game services engineers looking to save time & expand their customer base by letting Microsoft managed game services handle social, communication, and multiplayer interactions across billions of screens.
– Game producers looking to plan a multi-platform strategy that brings the most active, engaged players into a community where they can watch, buy, play, pause, and continue their games from one device to the next on top of the most reliable social and multiplayer network in the world.
Microsoft's Xbox Live panel will take place during GDC, which runs between March 18 and March 22.
Leave a Reply