Mighty Fight Federation adding Miriam from Bloodstained: Ritual of the Night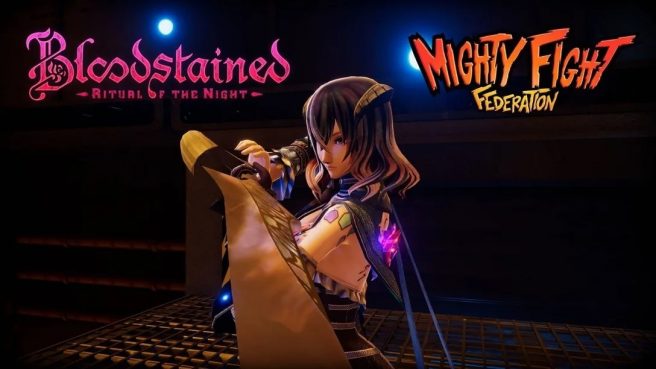 Forthright Entertainment and Komi Games today unveiled the latest collaboration for Mighty Fight Federation, an arcade-style 3D arena fighting title. Miriam, who originates from Bloodstained: Ritual of the Night, will soon be added.
Here's a brief introduction and a quick look:
Like our other licensed character guest stars such as Yooka-Laylee and ToeJam & Earl, Miriam comes with her own level and remixed music track. She will have one the largest movesets in Mighty Fight Federation, focusing on weapon and shard synergy, with many moves inspired by the entirety of the Bloodstained franchise. See her in action in the below trailer:

We worked with Bloodstained's famed creator, Koji Igarashi, and his team to ensure we did Miriam justice, from her unique design to her wide breadth of weapons and Shard abilities. Both myself and the game's creative director, Jullian Spillane, are incredibly excited to see what fans of technical-style combatants are able to achieve come her debut later this year.
Miriam will be available in Mighty Fight Federation this spring.
Leave a Reply