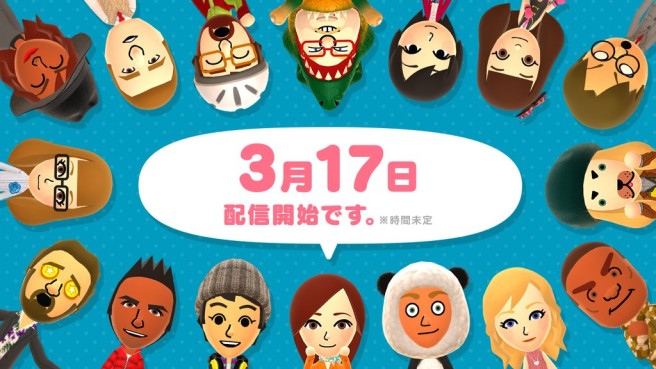 Miitomo will launch in Japan on March 17, Nintendo has announced. Pre-registration will close at 12:00 Japan time.
A specific start time (in actual hours) has not been determined just yet. Once it's live, there will be notifications on the Nintendo Twitter account and also to pre-registered email addresses.
Previously, Nintendo confirmed plans to bring out Miitomo in March, but had not provided a specific date until today. It's unclear when other regions will be receiving the app, though it should be sometime this month.
Leave a Reply