Miitomo – returning Miitomo Drop stage theme (4/21/18)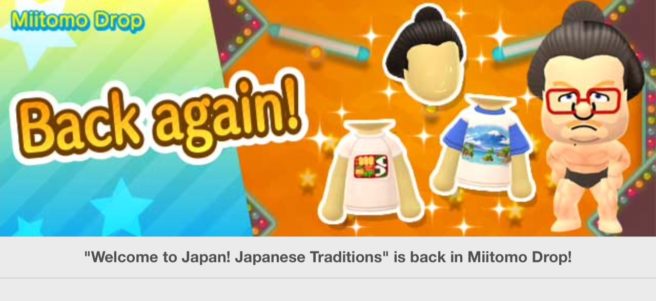 Miitomo has been updated with more content. Users will find returning stages with more items.
"Welcome to Japan! Japanese Traditions" is the returning theme. The stages provide the following:
– Bento tee
– Mt. Fuji tee
– Sumo hairstyle wig
– Sumo suit
– Happi coat
– Okame mask
– Hyottoko mask
– Twisted hachimaki
The returning stage will be available until April 24 at 6 PM PT / 9 PM ET.
Leave a Reply