Milestone: One million Wii units sold in Canada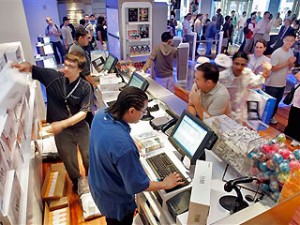 Every so often, yet another milestone or record-breaking stat is realized on the Wii. The interest in the system, headed by the casual crowd, has been just pure insanity. It may not be too surprising then that the Wii has achieved yet another historic feat: one million units sold in Canada. NPD data shows that total Wii sales have reached 1,060,000 units, in comparison to 870,000 PS3 and 520,000 PS3 systems sold.
Nintendo's continuing momentum and ability to tap into the casual market will surely make the company sell another million. Wii Music and Wii Sports Resort will most likely be huge successes.
Leave a Reply