Mineko's Night Market dev shares an update on the game's release and progress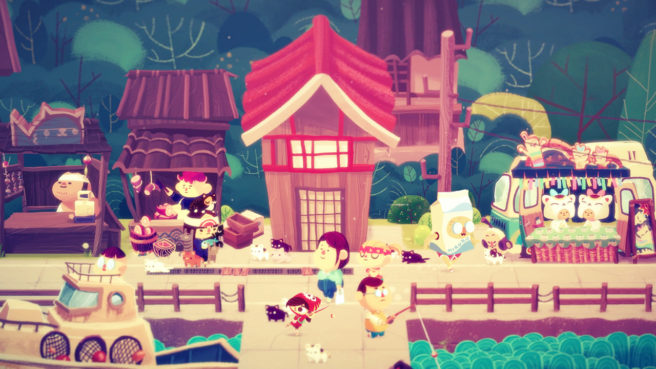 Remember Mineko's Night Market? The narrative-driven adventure/merchant simulation game was announced during a Nindies Showcase last year. Originally, the team hoped to have it ready sometime in early 2019. That didn't happen in the end. Yesterday, the team shared a status update.
Meowza Games indicated that it went through a few "setbacks and delays". Aside from that though, the project has been a mental and physical grind, which forced the team to take "some necessary steps to improve our overall health". Mineko's Night Market still remains in the works, but will "take a bit longer than we originally planned".
Here's the full update from Meowza Games:
Hello friends!

It's been quite awhile, we know. You may have noticed we've gone pretty quiet on social media lately. This does not mean we aren't working on the game – quite the opposite, in fact.

Unfortunately, we were overly optimistic in having the game ready for a release early this year. In reality and in all honesty – setbacks and delays aside – making this game has taken a severe toll on our physical and mental wellbeing. While we've taken some necessary steps to improve our overall health, it doesn't mean we're giving up on bringing Mineko's Night Market to life. It's just going to take a bit longer than we originally planned. We're still committed to sharing our progress along the way so you can expect to see updates, lots of cat gifts, and the non-spoilery shenanigans of Mineko and friends!

We also want to take a moment to thank YOU for sticking with us through this. Your messages of support and encouragement have been incredibly uplifting and continues to motivate us as we move forward with development. Also, HUGE thanks to Humble Bundle for their patience, guidance, and unwavering support in us. We couldn't be luckier to have them on our side.

In the upcoming weeks, we'll have another devlog update to share with you all, so we hope you'll look forward to that!

All our thanks,

Meowza Games
You can follow the official Mineko's Night Market Twitter account here for future updates.
Leave a Reply