Miyamoto says gaming market "still has unlimited potential"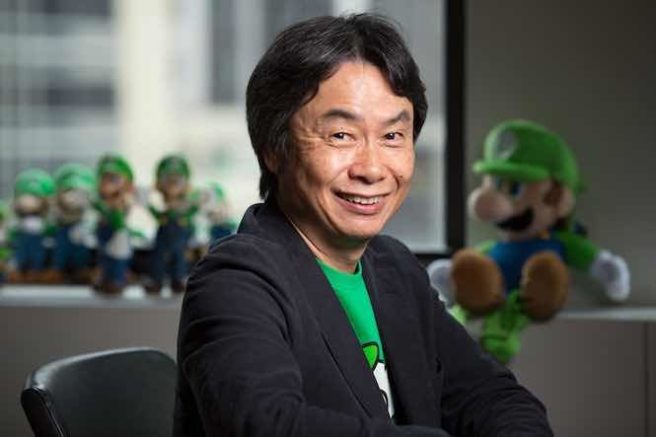 This information comes from the Q&A portion of Nintendo's latest financial results briefing…
You shared (during the presentation) the idea of launching different hardware variations to match changing lifestyles. Now that the way people play games is changing, and the hardware is changing accordingly, I'm wondering if the way you make games is also changing. I'd also like to hear whether "ways to play" is also the focus of your hardware development, which isn't much related to performance or specifications.

Shigeru Miyamoto (Representative Director, Fellow):

Our focus in software development has always been on "ways to play," so I don't feel there has been much of a change from our usual way of making games. When I started my career, video games were not yet widespread as a form of entertainment. The advent of video games as an entertainment medium has given birth to interactive play (where your actions result in an immediate effect). When creators like us were starting to get bored because we couldn't create new ways to play, or were just redoing the same kinds of ideas on our single hardware platform, new hardware and new technologies emerged and helped evolve video games. The fact that we were able to design the new hardware, including the design of the interface such as the controllers, in order to make new games has greatly expanded the possibilities for play in video games.

Now, with the spread of smart devices, our dream of people throughout the world playing games is becoming a reality. A lot of people have bought Nintendo Switch, but there are still many who do not know about it. Considering the number of people who interact with digital content on smart devices, I feel that the size of the game market still has unlimited potential.

We are not bound by the conventional framework of game creation, and the possibilities for freely creating completely new kinds of play are expanding. I'm personally very pleased with where we are right now. And from a business perspective, we are in an era where a single idea can give rise to a variety of new business opportunities. The expanding possibilities of the digital business seem like an especially good opportunity to propose new ways of play, which is something Nintendo always tries to do. So I think there's a lot you can look forward to.

Ko Shiota (Director, Senior Executive Officer):

Since the launch of Nintendo Switch, I've been paying attention to how it is played and noticed that the ways in which consumers play are changing. The variety of situations in which consumers are playing Nintendo Switch goes beyond what we imagined as its developers. A product like Nintendo Switch wouldn't have happened had we simply jumped on the technology bandwagon and worked to create the highest-spec hardware. The "hardware" we create is a dedicated system for playing games, and as a dedicated video game system, it should be a device that enables people to enjoy quality game experiences in whatever way is most comfortable for them in a given situation. In our hardware development, we are constantly looking for technologies that can best deliver those kinds of experiences, and studying how we can offer them in unique Nintendo-like ways.
Leave a Reply