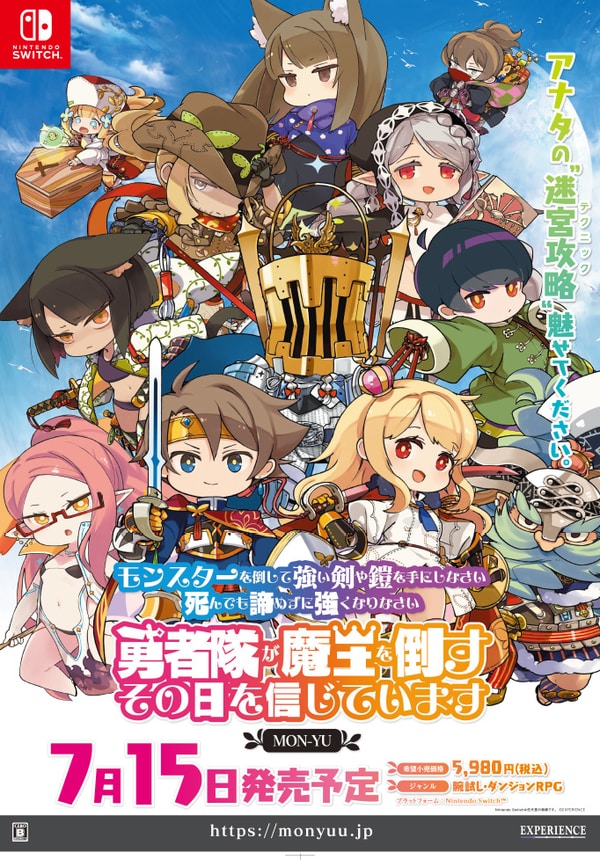 Experience has dated Mon-Yu, its new dungeon RPG for Switch. The game will release for Switch in Japan on July 15. Pricing is set at 5,980 yen.
Experience also confirmed plans to distribute a demo prior to launch featuring the first level of the "Demon King Tower" dungeon in which the game is set to completion, including the boss battle. Players will be able to transfer progress to the full version.
A couple of other tidbits were shared as well. Demon Gaze character portraits for your Mon-Yu characters, designed by Tetsu Kurosawa, will be available as free downloadable content until August 19. Additionally, the eight classes are confirmed to be Warrior, Knight, Martial Artist, Samurai, Ninja, Gunner, Priest, and Mage.
Leave a Reply