Monster Boy will be on Switch alongside other versions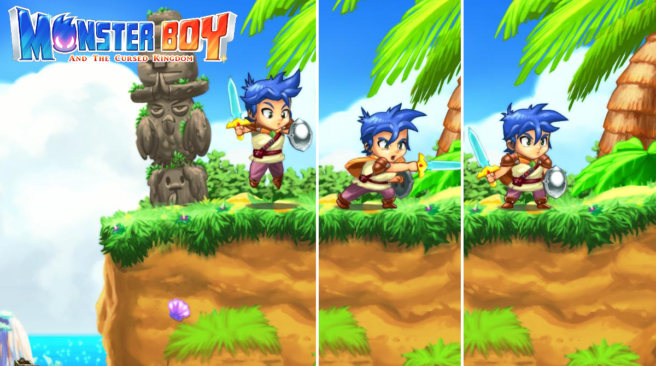 Developer FDG Entertainment has updated the Monster Boy blog to let us know that they are in the ending stages of the development cycle. It seems that the game is almost finished but they still have to polish some details. After receiving some feedback, they reworked the face of the protagonist, Jin, and the fantastic graphics really look colorful.
Monster Boy will get a simultaneous release for all systems including Switch, but it's too soon to have a launch date yet.
Finally, FDG Entertainment will be showcasing their games at PAX South from Jan. 27, 2017 to Jan. 29, 2017 and are looking forward to meet any of their fans.
Leave a Reply