Monster Hunter Stories 2 brings back character customization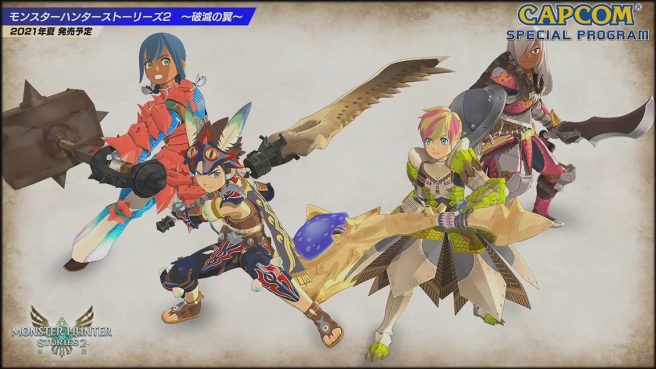 In the original Monster Hunter Stories on 3DS, players were able to customize the character they played as. Capcom has now confirmed that the feature will be returning in Monster Hunter Stories 2.
Although specifics weren't shared, a slide shown during a TGS stream today gave an idea as to what fans can expect. It looks like you'll be able customize hairstyles, hair colors, skin colors, and more.
The protagonist character in the game is the grandchild of Red and is an up-and-coming Hunter. Red, who was shown in the debut trailer, is a seasoned Hunter.
Monster Hunter Stories 2: Wings of Ruin arrives on Switch in Summer 2021.
Leave a Reply