More details about Nintendo Labo: Vehicle Kit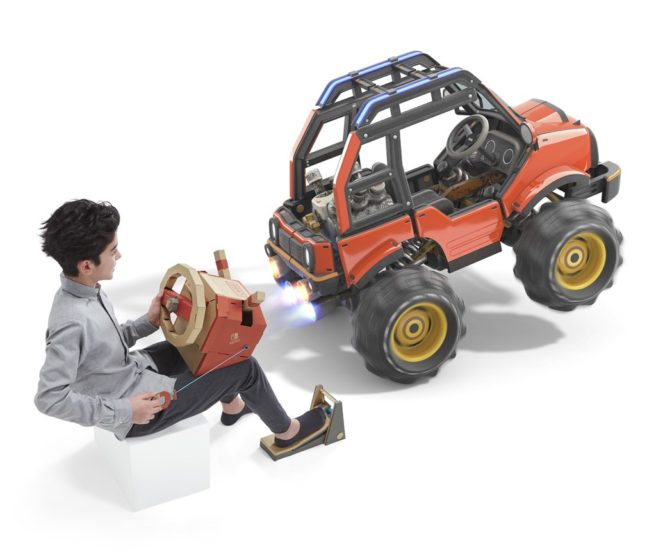 With the Nintendo Labo: Vehicle Kit featured at Gamescom, more information is emerging about the upcoming project. Kotaku got a hands-on look at the new kit, and has shared videos and new information about it, referring to the digital component as a "full-fledged video game."
Excerpts from the article have been shared below:

(In Adventure Mode) players explore a large landmass full of themed zones while switching off at will from controlling a car, plane, or—where there's water—a submarine.
The scale of the world is large but not vast, more Wii Sports Resort than Breath of the Wild.
The zones are all themed. I flew over a city zone and unlocked a meadow. I drove past a desert complete with pyramids.
Every vehicle has supplemental abilities. The submarine can fire torpedoes. The plan can shoot missiles. The car can . . . throw bombs.
Your player-character is an androgynous, flattened crash test dummy.
There's a simple multiplayer slot-car racing mode and a car battle mode.
Leave a Reply