More Splatoon 2 Hero Mode tidbits, voice chat won't work with random strangers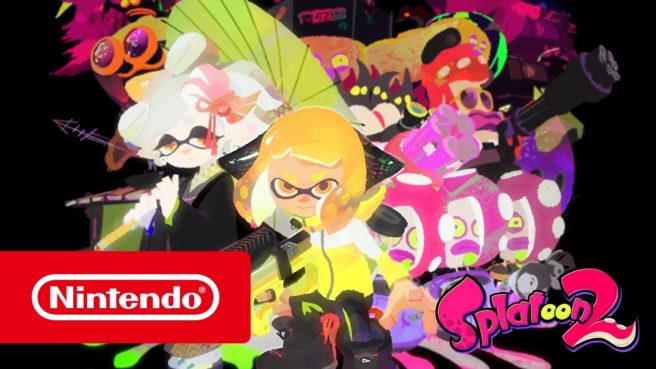 This week's issue of Famitsu contains a Splatoon 2 feature. Although it's largely based on the information covered in the game's trailer and recent tweets, there are some new tidbits.
Below are a few details we came across in the magazine about the Hero Mode campaign:
– Octarian's world is more feminine than the past one in Splatoon
– Since there is an icon top right of the UI, there will be a Sunken Scrolls collection feature again
– Hero Suit can grow; the suit shown in screenshots are the level 1 form
– The machine gun-esque looking weapon is just called "Hero Shooter" in the Japanese version; it's an orthodox, standard shooter
– Octolings might use different sub-weapon when they uses different main weapon (Octolings will use various weapons unlike the first Splatoon; Famitsu shows them using the Slosher and Blaster; each of those weapons might have different type of sub weapons)
– Usable special weapon differs by situation (this sounds like each stage or level will offer you different type of special weapon)
– Sheldon will bring you new weapons using his drone
Elsewhere, in the latest issue of GamesTM, a couple of Splatoon 2 developers talked about voice chat. It's confirmed that players will only be able to communicate with people they know, and chatting with random strangers won't be possible.
Producer Yusuke Amano and director Hiashi Nogami said:
"Splatoon is basically designed as a game that you can enjoy without direction communication. The reason we included voice chat this time is because we wanted users who already know each other to enjoy the game more deeply using a communication tool that's linked to the game. Basically the same environment as the previous game has been preserved, so there is no need for concern." – Yusuke Amano

"Voice chat can only be used when playing with someone you know, such as in private matchmaking; voice chat with someone you don't know in random matchmaking won't happen." – Hisashi Nogami
Leave a Reply