Musical shooter PopSlinger coming to Switch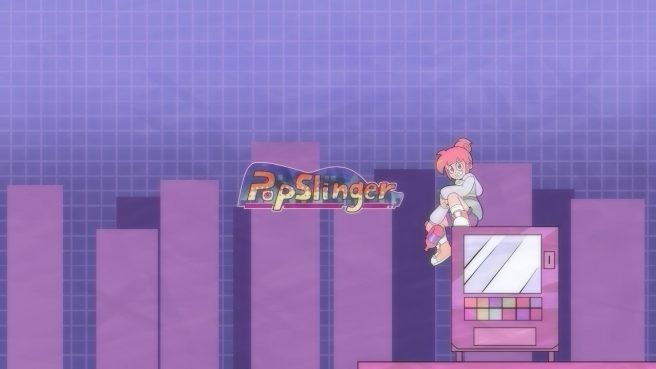 Funky Can Creative has announced PopSlinger, a vibrant musical shooter inspired by '90s anime. The game will be available for Switch on January 26, 2022.
The game has players taking on the role of Ria Carbon, "a regular girl turned into the overconfident goofball hero PopSlinger." It focuses on the character having to save the planet from sinister invaders using soda-powered guns who has received magical powers by a former PopSlinger named Gin.
In the game, expect to pop, dodge, and slam gooey monsters. There are various ultra-strong bosses to take on as well which are known as Corazones. Battles involve strategy though the clashes are in beat 'em up format.
PopSlinger has a few different gameplay hooks. For instance, players can perform well within the ranking system to unlock flavored-guns including the Cola laser, straw shooting Strawberry, and cap popper Orange. They can also collect Popping Souls which act as sources of power for other weapons and to increase Ria's health.
Here's some additional information about the mechanics:
Gain Popping Powers by shooting sequences of colored enemy gloops. Obtain the mighty magical Dream Time, making Ria unbeatable and collecting massive points for the ranks, by perfecting multiple sequences in a row. Choose targets depending on the abilities needed: double invokes Gin as a rearguard, while heal summons a can of soda to speed up her recovery.
We have a trailer for PopSlinger below.
PopSlinger will be sold digitally for Switch as an eShop download. You can access the official site here.
Source: Funky Can Creative PR
Leave a Reply