Mutant Football League dev interested in Switch, talking with Nintendo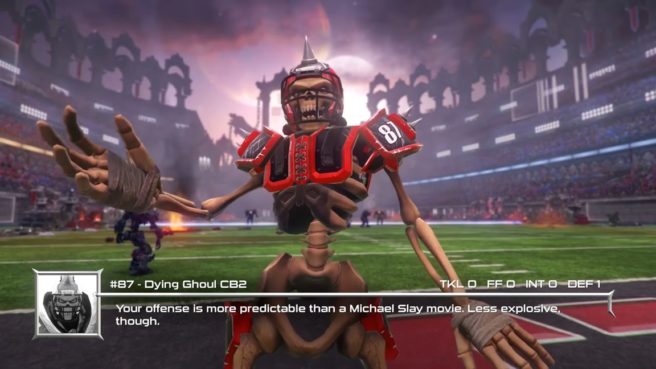 Mutant Football League has a good chance of coming to Switch. The unique take on football is currently on Kickstarter with its $60,000 target in sight.
Digital Dreams Entertainment said that other versions of Mutant Football League are the focus, but bringing it to Switch will be considered. Actually, the team is talking with Nintendo, who has taken interest in the project.
Digital Dreams Entertainment said:
"At the moment our priority PC, Xbox One and PlayStation 4. But once it done we are absolutely consider mobile version and Switch as well. We already talking to Nintendo, but nothing decided yet. We are in talks with Nintendo and they like the project. We are huge fans of Nintendo and hope we can make this happen. We'll keep you updated."
Developer Ivan Zapala also spoke about the interest in Switch. Right now, it sounds like Digital Dreams Entertainment is waiting on proper Unity support to "start supporting this console, to try it out."
Leave a Reply