My Hero One's Justice 2 receives more details on new online Intruder Event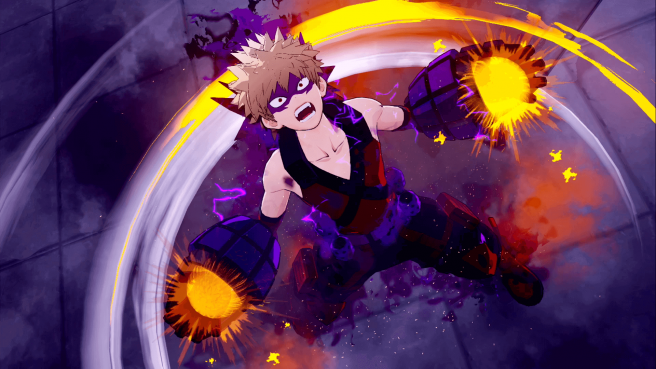 Recently, Bandai Namco revealed that My Hero One's Justice 2 is getting a new online Intruder Event. The company has now followed up with additional details about how it'll work.
Here's the full rundown:
A new online Intruder Event will also be added to My Hero One's Justice 2 soon! During these events, a character will randomly intrude into the battle at a fixed probability after an unranked match or random match is finished. You can enjoy a battle against CPU that is stronger than usual. Below are the types of Intruder Events that can happen:

Kill Count Event – The kill count will be counted when you defeat the target character and you can get a reward according to the kill count. The damage you gave to the target character will be carried over to the next time, so you can definitely clear the game if you continue playing.

Raid Battle Event – You can get a reward each time you defeat the character.

Score Event – Points according to the score will be given after the battle and you will be able to get a reward once the points reach a certain amount.
It's unclear when exactly the new Intruder Event will be going live, but we'll pass along a date as soon as it's announced.
Leave a Reply