My Hero: One's Justice reveals Inasa Yoarashi as new DLC character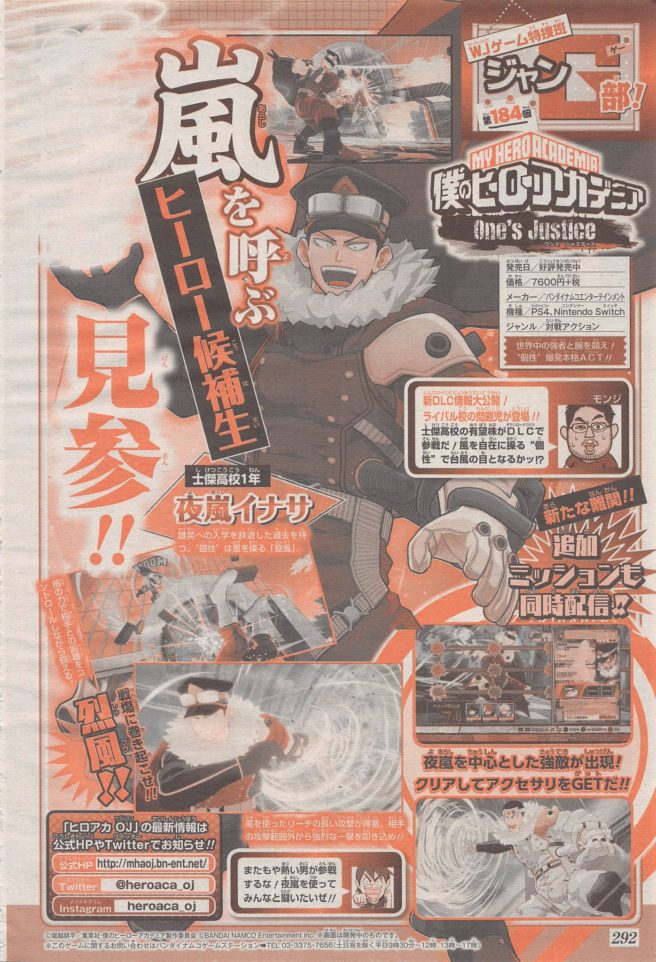 The latest issue of Weekly Jump has revealed the next DLC character for My Hero: One's Justice. Inasa Yoarashi will be joining the game, according to the magazine.
With his "Whirlwind" Quirk, Inasa can use long-reaching wind attacks. Weekly Jump also confirms that the character will have his own missions, which will provide accessories when cleared.
No release date has been announced for Inasa Yoarashi's release at this time.
Leave a Reply