My Nintendo adds Xenoblade Chronicles 3 boxart covers, wallpapers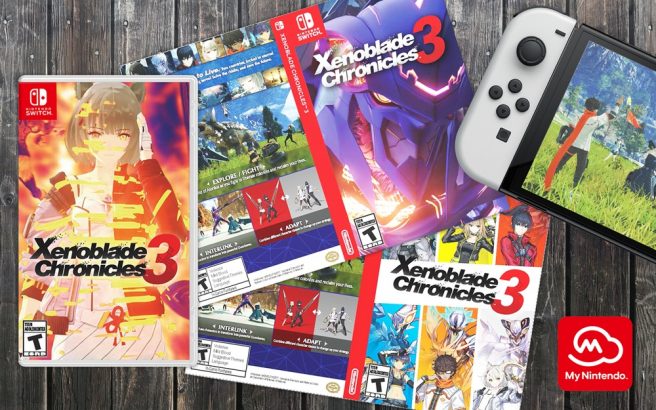 My Nintendo has updated with a new reward for Xenoblade Chronicles 3, and the site now has alternate covers available for Xenoblade Chronicles 3. Keep in mind that the designs are something you print on your own, so they aren't physical rewards.
In the first design, it looks like Mio takes the spotlight. For the second one, we see one of the Ouroboros players can use in the game. The final one has the full main cast – Noah, Mio, Eurine, Taion, Lanz, and Sena.
We'll also mention that a handful of wallpapers are also up on My Nintendo for Xenoblade Chronicles 3. Designs are being offered for "Epic Adventure", "Common Destiny", and "Desert Ferronis".
All of the latest Xenoblade Chronicles 3 rewards can be redeemed on My Nintendo in North America here. The boxart covers will set you back 30 Platinum Points in total. The wallpapers cost 50 Platinum Points each.
Also remember that Nintendo Switch Online members can now use their My Nintendo points to claim Xenoblade Chronicles 3 user icons. We have more information about that here.
Leave a Reply