Mystery visual novel SHINRAI: Broken Beyond Despair hitting Switch this week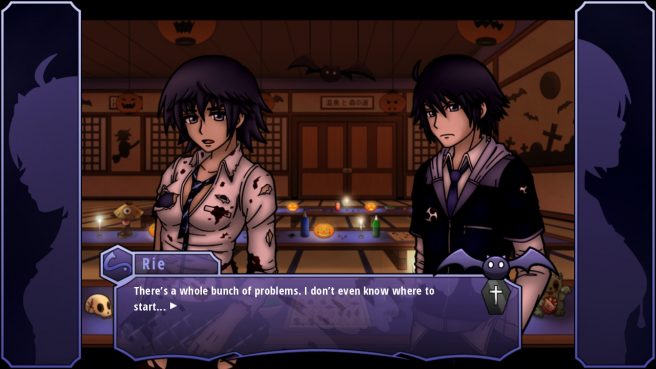 Today, Ratalaika Games and Gosatsu Visual Novels announced that SHINRAI: Broken Beyond Despair will land on Switch this week. A release is planned for October 29.
Here's an overview of the mystery novel, straight from Ratalaika Games:
A group of ten friends gathers at a secluded mountain resort to spend the night of All Hallows' Eve together.

However, what was originally intended to be a fun little Halloween party quickly turns into an actual night of horrors. When one of the attendees is found dead, fear and uncertainty spread among the group as the friends realize they are trapped with a murderer.

Investigate, interrogate and present evidence as you solve various mysteries throughout the night.

Maybe you will even be able to save a life! Or will your deductions lead you to blame someone completely innocent…?

Key Features

– 150,000 word mystery visual novel
– 5 different endings, including 4 bad endings and 1 true culprit ending
– Clue notebook to keep track of the case facts
– Detective ranking system
– Unlockable bonus content
– Original soundtrack
Have a look at a trailer for SHINRAI: Broken Beyond Despair below.
SHINRAI: Broken Beyond Despair will be sold digitally for Switch via the eShop. Pricing is set at $14.99 / €14.99.
The official site will soon be up here.
Source: Ratalaika Games PR
Leave a Reply