Nacon Connect digital conference announced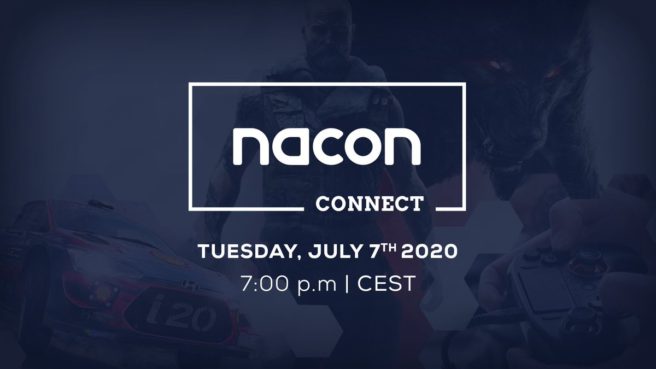 Nacon has announced Nacot Connect, its debut digital conference. The company will be featuring "a wide range of announcements, gameplay video presentations and a few surprises."
Nacon Connect will take place on July 7 at the following times:
– 10 AM PT
– 1 PM ET
– 6 PM in the UK
– 7 PM in Europe
Nacon owns the development studios Spiders, KTRacing, Cyanide, and Eko Software plus an accessory brand. Titles such as WRC 8, The Sinking City, and AO Tennis 2 have been a part of the company's recent lineup.
Fans will be able to watch Nacon Connect on the official YouTube channel here.
Source: Nacon PR
Leave a Reply