Narita Boy, a new Kickstarter project that could end up on Switch
Posted on February 22, 2017 by Fernando in News, Switch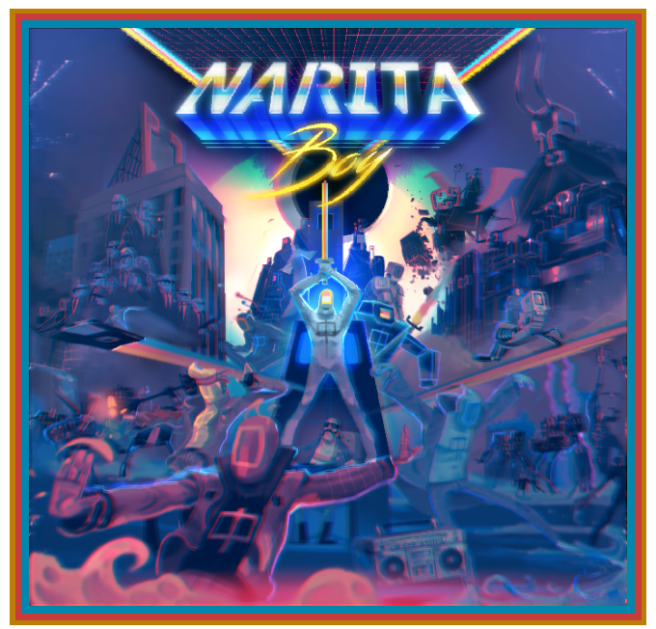 Studio Koba is trying to fund their first game, Narita Boy, using the famous Kickstarter platform. Should this project meet the goal of raising €200,000 , they have promised to create a port for Switch.
Narita Boy seems to be a 'retro futuristic pixel game' inspired by old adventure games like Castlevania and Double Dragon, but with an 80's Tron-like arcade esthetic that suits it really well. Here are the features that they promised to deliver if they reach the base €120,000 goal:
Pure handcrafted pixel sprites with rich and complex animations.

A homage to the 80's that tastes like retro but is also new. Narita Boy reloads the creative canons to find an unique style that combines the past and the future of video games

Classic 2D scroller action with new exotic time and dimension jump mechanics, RPG elements and amazing worlds to explore; from the streets of the 80s to the weird futuristic landscapes of another dimension.

An awesome Soundtrack inspired by the glory days of analog synthesizers.

The Story will put you through a journey between dimensions, neglecting the ebbs and turns of Time itself. Meet weird, unique characters and wield powerful and strange magic.

Jump, fight, find your own way in order to progress, travel across dimensions and let yourself be amazed by the amazing retro futuristic universe of Narita Boy.

Find items to upgrade your digital magic and your (meta)physical strength. Find vehicles to traverse greater distances and use your instincts to find well hidden secrets.

Easy to learn, simple to play, but a real challenge to Master.
As of the writing of this post, the Narita Boy project has raised almost €25,000, but there's still 32 days to go. Make sure to check out their Kickstarter page and back this game if you are interested on playing it on the go with Switch.
Leave a Reply