Naught Extended Edition coming to Switch with 30 more levels and physical release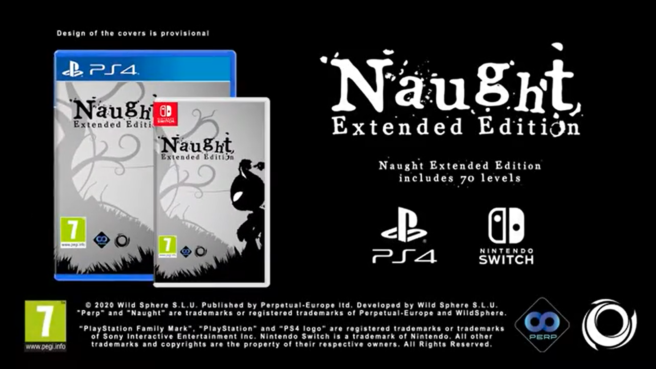 The noir puzzle-platformer Naught is receiving an extended edition that is coming to Switch. With this version of the game there will be new levels (around 30 added to the original 40 in the base game) and also a physical release.
The physical release for Naught will include a digital artbook and all seventy levels of the game's extended edition. No release date has been provided at this time, but there will be more news to come later.
More details of this new edition as well as a trailer for the game are included below.

Naught Extended Edition includes:

All forty levels from the base game, as well as thirty brand new levels
A digital artbook
Unique control where the player will change the environment by rotating the world to guide the character
Varied gameplay with numerous challenges, valuable items, hidden areas, underground mazes, and time trials
Distinct, noir art style
A strong and captivating story based on real emotions and narrated in the form of metaphor.
Leave a Reply