Neptunia GameMaker R:Evolution revealed for Switch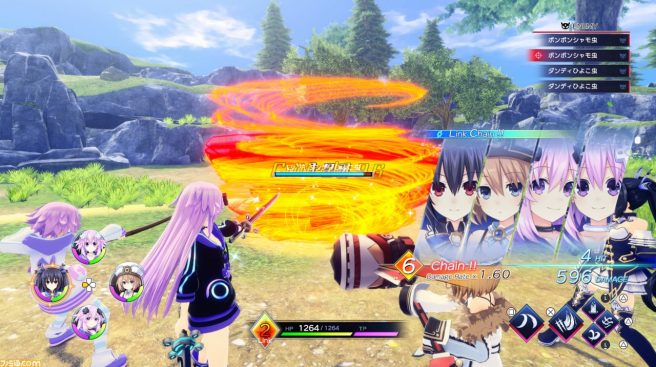 According to this week's issue of Famitsu, Compile Heart is developing Neptunia GameMaker R:Evolution for Switch. A release is planned for August 10, 2023 in Japan.
The game, which takes place during an era of competing game studios, is a spin-off starring Adult Neptune. Here are some of the first details, courtesy of Gematsu:
– After three game developer goddesses lost the race for "market share" in game sales and went under, Adult Neptune—a traveler of many dimensions who suddenly appears in their world—is tasked with reviving the fallen developer when the three goddesses ask her to become their president
– The new goddesses are illustrated by Tsunako
– Enhanced dungeon exploration, game studio management, and more
– Party has four characters
– Some dungeons include fields like cities and forests
– Can travel at high-speed by motorcycle
– Some dungeons even have racing segments
– For management parts, the goal is to grow the small developer "Victory" via various elements such as scouting staff, game development, expanding the company building, and more
– Confirmed characters are Adult Neptune, Pipi, Jarga, Lideo, and Croire
Neptunia GameMaker R:Evolution will have a "Victory Special Edition" and Digital Deluxe Edition for 12,100 yen. Also planned is a "New Recruit Welcome Box" edition for 18,480 yen.
Leave a Reply