New Hatsune Miku puzzle game Hatsune Miku: Tsunageru Puzzle Tamagotori coming to Switch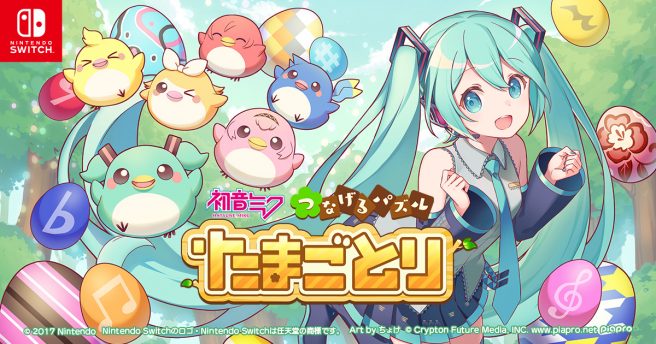 A new puzzle game featuring Hatsune Miku has been announced by Crypton Future Media. This game is called Hatsune Miku: Tsunageru Puzzle Tamagotori, and there aren't many details past that name yet.
The few details included in the announcement are that the artist Choke is associated with the game, and the main visual by Choke has been released (and can be seen above). More details are sure to come out in the future regarding this title.
EDIT: The game is coming to the Switch in Japan on January 27, 2022. More information will be give out by publisher Crypton Future Media every day until release.
Leave a Reply