New Octopath Traveler project announced for iOS and Android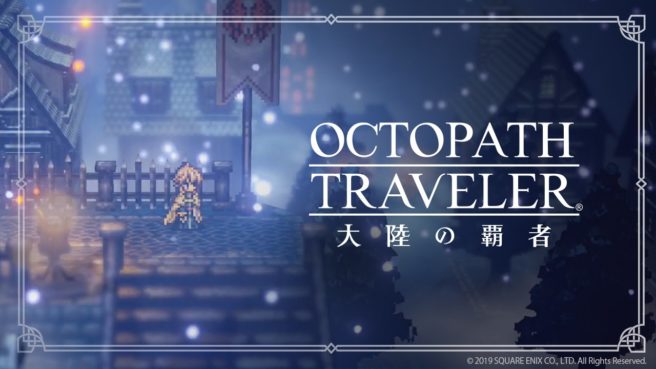 Update: Full title of the new Octopath Traveler project on IOS and Android is "Octopath Traveler: Champions of the Continent". An official Japanese website is now open, offering pre-registration for the game.
---
Original: In a surprise, sudden announcement, Square Enix has confirmed that a new Octopath Traveler project is in the works for iOS and Android — and even provided a first trailer.
While initial details are slim, the game is confirmed to remain single-player focused. However, some early translations are reporting that the mobile title is not a port of the Switch title. In fact, it sounds as if the game will feature proper stories for all 8 characters and more contend may be added after launch.
Additionally, the game is stated to take place before the events of Octopath Traveler on Switch, with movement resembling more of an "on rails" game with swipe motions for movement.
Interesting. According to the Famitsu interview, there are no MP elements and there aren't any plans to add them. At launch, the game will have a proper end point for all eight characters, but there will be more story added monthly after that.

Takes place before the events of OT

— Elliot #凛fam (@RyougaSaotome) March 8, 2019
The first trailer can be viewed below. More details will be updated as they are made known. Currently slated for a 2019 release.
Leave a Reply