New Pokemon revealed for Pokemon Scarlet and Violet
Posted on September 28, 2022 by Dawn in News, Switch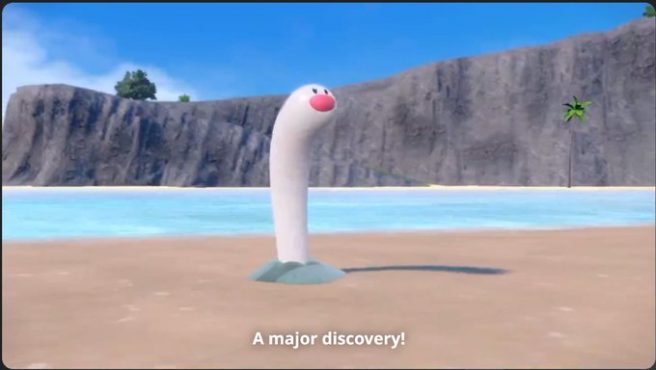 The Pokemon Company has today aired a special webinar under the name of the World Pokémon Ecological Society, and in this they revealed a brand new Pokemon for Pokemon Scarlet and Violet.

Here are some screenshots and some footage of the new Pokemon, courtesy of Serebii.net:

Serebii Update: Closer image of the new Pokémon or form that has been revealed for Pokémon Scarlet & Violet https://t.co/gDbXkHT3ar pic.twitter.com/uSrVTd7kvc

— Serebii.net (@SerebiiNet) September 28, 2022
According to the webinar, the Pokemon's name is "Wiglett" and, despite its similar appearance to Diglett, this is only a coincidence and it is in fact a brand new Pokemon. No further details surrounding this were given however, so how or if it is related to Diglett remains unknown. We'll let you know when more details emerge.
You can watch the full webinar for yourself here.
Leave a Reply