New Switch icons available through Nintendo Switch Online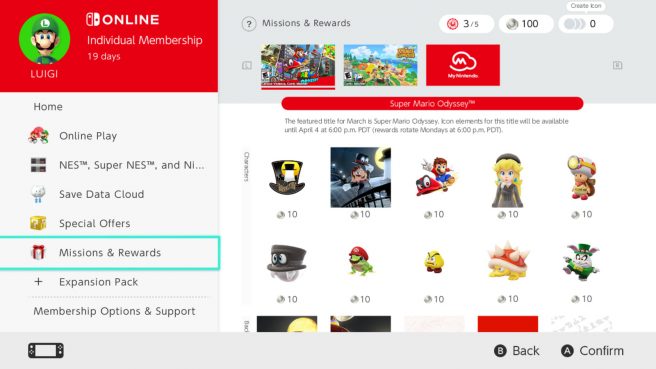 Nintendo has just detailed a few additions to the Nintendo Switch Online app on Switch systems. Specifically, they've updated the "Missions and Rewards" section of the app, adding a new set of missions to complete for Platinum points along with new user icon elements that can be purchased with those same points.
The latter is particularly noteworthy, as the last time new profile icons were made available to users was a system update in November 2020. Along with these new icons being made available, Nintendo is also offering new backgrounds and frames that can be used to expand on the customization of user profiles. These new user elements will be available until April 4, 2022, at which point they'll likely be switched out for a different set.
For this first wave of icon elements, the focus is on Super Mario Odyssey and Animal Crossing: New Horizons, with new icons, backgrounds and frames themes around those games being made available. It's worth noting that while the Super Mario Odyssey elements will be unavailable next month, the current plan for the Animal Crossing theme is to feature new icon elements each month based around the residents who have birthdays during that month.
Additionally, as this service is offered through the Nintendo Switch Online app, a subscription to the service is required to access these new icon elements.
Leave a Reply