New weapons and automatic construction revealed for Dragon Quest Builders 2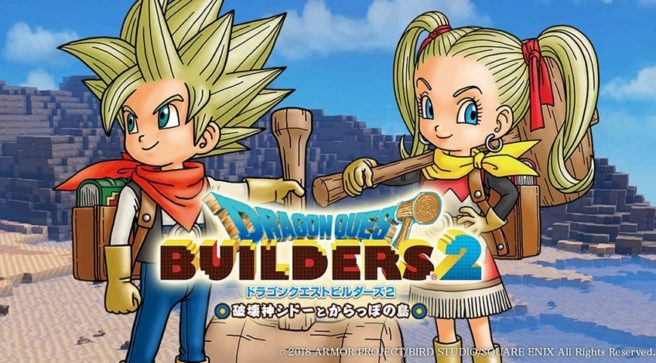 Ahead of the release of Dragon Quest Builders 2 on December 20, Square Enix continues to unveil new details on the game. This time, the latest update comes out of Weekly Jump with news on automatic construction by residents and a few fresh weapons.
The details on the convenient feature and new materials can be viewed below. The translation has been provided by Gematsu.
Have Residents Automatically Construct Your Blueprints

Lay out the blueprints.
Place necessary items, such as furniture and blocks, into the storage chest.
Residents will get to work. Items will be withdrawn from th storage chest as needed to properly craft what is shown on the blueprints.
Event a giant castle can be built with ease.

New Weapons

Din Barrier – A strong barrier that protects against enemy raids.
Woosh Vacuum – Creates a tornado that swoops down on nearby enemies.
Sizz Tile – If you step on this tile, fire will blow up.
Leave a Reply