Next Drawn to Life for DS to focus on SpongeBob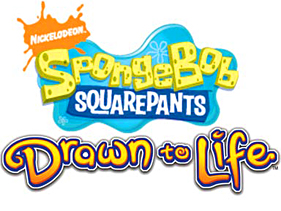 Not too long ago, a confirmation of a Wii version of Drawn to Life was announced. The next iteration in the series for the Nintendo DS, however, will be centered around SpongeBob Squarepant's universe.
PLAY AND INTERACT WITH THE SPONGEBOB UNIVERSE LIKE NEVER BEFORE!

GAME DESCRIPTION
SpongeBob and Patrick stumble upon a magical pencil that brings whatever it draws to life. Unfortunately, the evil SpongeBob drawing 'DoodleBob' gets a magic pencil of his own which he uses to cause havoc all over Bikini Bottom. Players will draw their own unique hero that has the power to defeat DoodleBob's rogue drawings and rescue SpongeBob and his friends.

GAME FEATURES
• Create your own character and populate the world with your creativity.
• Draw, customize and furnish your own Bikini Bottom home.
• Play against your friends in an exciting two-player VS. mode.
• Battle, erase and redraw enemies as you work your way through the game.
• Over 20 levels, each with their own specific objectives.
Leave a Reply