Night & Day lined up for Spring 2019 release on Switch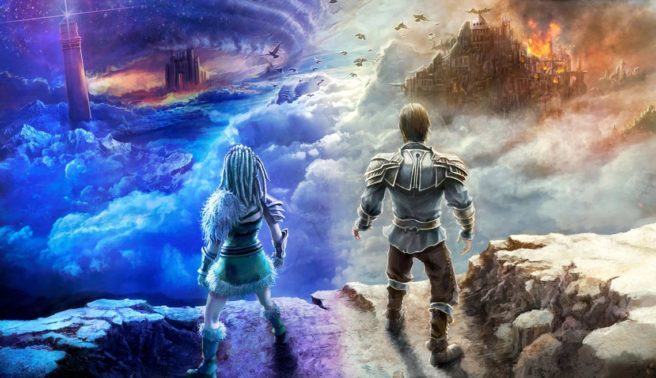 BadLand Games and Ikigai Gameworks have announced that the upcoming project Night & Day is coming to Switch. We'll be seeing it sometime during Spring 2019.
Night & Day is an adventure runner that promises to test your reflexes with lane changes, jumping, and dash mechanics. Two main characters are controlled at once, either alone or with a friend.
Here's more on Night & Day, including a trailer:
The game made by Ikigai Gameworks mixes a spectacular graphic environment in which day and night collide, elements such as shortcuts, bosses and mini-bosses and a game system that, at first glance, seems simple. The game's mechanics and controls are simple, but its difficulty is tremendously high.

True to the runner genre, Ikigai's title maintains simple gameplay mechanics and seemingly simple controls, but when it comes to playing, Night & Day will test your reflexes like few other titles have done before. Lane change, jump and dash are enough moves to engage you in a spiral of difficulty whose level of challenge is reminiscent of titles like Celeste, Meatboy or Runner3.

Live the journey of Colwyn and Lyssa, condemned to always be together and eternally separated by a curse. Overcome multiple challenges, touring the forgotten world of Celuria. Confront the red witch and her generals and discover the mystery behind the curse.

Main features:
– Simultaneous control of the two main characters, both in single-player and two-player modes.
– Tribute to classic arcade games of skill and precision.
– Simple control scheme.
– Two different local co-op modes.
– Camera angles used provide a cinematic experience.
– Test your reflexes by fighting against awesome bosses and minibosses.
– Narrative driven, challenging adventure.
– Discover the beautiful and diverse environments of the world of Celuria.
Source: Ikigai Gameworks PR
Leave a Reply