Nightmare Reaper launch trailer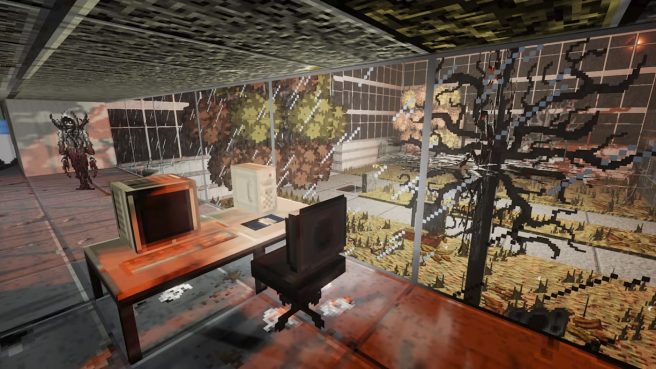 Feardemic and Blazing Bit Games have issued a launch trailer for Nightmare Reaper, their retro-inspired FPS. Switch just got the title this week.
Learn more about it in the following overview:
A dark and violent meld of retro and modern action games, inspired by the classic 2.5D first-person shooters of the 90s, with elements of modern looter shooters and roguelites.

Tons of enemies are crammed in open-ended levels full of surprises, geysers of blood, and treasure.

You rise to prevent her doom and duke it out with nightmares to reap salvation in blood.

Key Features

▪ That's progress! – Use the gold you find to purchase tons of character upgrades and new abilities via minigames.
▪ Choice Paralysis – Gather 80 unique weapons containing a funky mix of attributes randomized from over 30 enchantment types.
▪ Necrotic Optimism – Unleash carnage to the tune of music and audio by the great Andrew Hulshult.
▪ Memory Hole – Uncover a non-intrusive but mysterious story.
▪ More Than a Nightmare – Explore many game modes, and pick the one you like.
▪ Dream Logic – Progress through the nightmarescapes that mix manual and random level generation.
▪ Digging Up Memories – Enjoy tons of random events and find all the secrets.
▪ Soundtrack by the great Andrew Hulshult.
Take a look at the Nightmare Reaper launch trailer below.
Nightmare Reaper can be purchased digitally on the Switch eShop.
Leave a Reply