Ninja Gaiden II and III, Double Dragon III hitting the North American Wii U Virtual Console tomorrow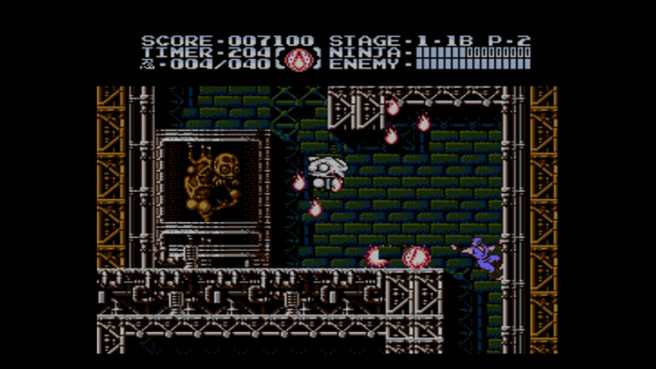 Three more Virtual Console games are making their way to Wii U in North America this week. Ninja Gaiden II: The Dark Sword of Chaos, Ninja Gaiden III: The Ancient Ship of Doom, and Double Dragon III: The Sacred Stones are all due out tomorrow.
All three Virtual Console releases are priced at $4.99 each. Brief overviews are posted below.
Ninja Gaiden II: The Dark Sword of Chaos
"The Emperor of Darkness, Ashtar, is on the move following his servant's failure. It's up to Ryu Hayabusa to save the day again! Pick up items that will provide increased abilities, like splitting Ryu into three. Destroy enemies with the Invincible Fire Wheel and other powerful ninjutsu techniques."
Ninja Gaiden III: The Ancient Ship of Doom
"Join master ninja Ryu Hayabusa, last member of the famous Dragon Clan, in the third and final chapter of the legendary Ninja Gaiden saga. Ryu is framed for FBI agent Irene Lew's murder, and it's up to him to clear his name. Defeating superior life-forms created out of ""life energy" called BIO-NOIDs and avoiding enemy ambushes are among the many obstacles which Ryu faces in this unpredictable adventure of mystery, deceit, and destruction. Ryu's techniques have improved from last time—his ability to grab on to horizontal surfaces, his reduced falling speed and altered jumping maneuvers, as well as using power-ups give Ryu that extra advantage against his foes. Help Ryu defeat the forces of evil once more and discover the real culprit behind Irene's death as one of the most loved trilogies in video-game history comes to a close!"
Double Dragon III: The Sacred Stones
"Join the Lee brothers as they head on a worldwide search for their friend Marion and the powerful Sacred Stones. Defeat your enemies using a collection of martial-art moves, including those of enemies that join your quest. Play solo or together with another player as you finally reach the evil mastermind behind Marion's kidnapping."
Leave a Reply