Ninja Shodown on the way to Switch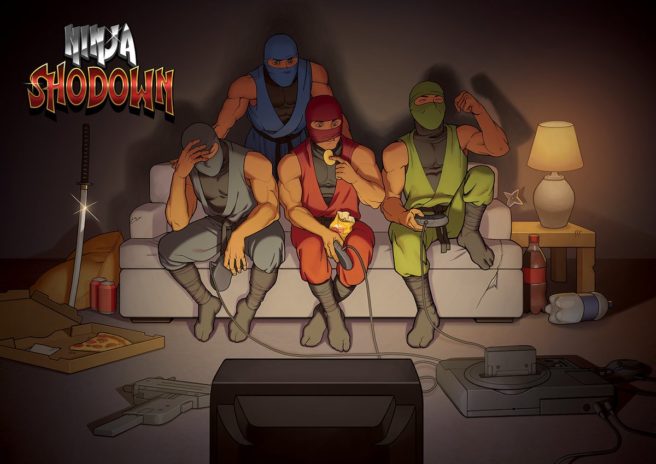 Rising Star Games is partnering with Bitmap Bureau to bring Ninja Shodown to Switch. The game will be released later this year, the two sides announced today.
We have the news with this message sent out on Twitter:
Hyped to be working once again with the brilliant minds @BitmapBureau! #NinjaShodown is coming to #Switch/#XboxOne/#PS4/#Steam #COWABUNGA! pic.twitter.com/rsp0vCqfdb

— RSG Team (@RisingStarGames) May 25, 2017
Here's what you need to know about Ninja Shodown:
"Developed by the team that brought you the critically-acclaimed pixel action platform games Super House of Dead Ninjas and 88 Heroes, Ninja Shodown sees every ninja for themselves in the ultimate battle for the Jade Katana! Fight alone, team up with, or take on, friends in intense multiplayer arena-based combat where the mighty prevail and the weak pay the ultimate price: death and dishonor!

The year is 199X and the world teeters on the brink of total destruction. The mystical Jade Katana is stolen. Its power is so lethal that in the wrong hands, humanity will surely fall. And so, the Viper Clan, sworn guardians of the Jade Katana, prepare to embark on their most perilous mission yet: retrieve the sword at all costs! Use katanas, shurikens, bombs, machine guns, shotguns, bazookas and more as you battle your way through a variety of locations to become the ultimate ninja and fulfill the ancient vow of the Viper Clan."
Ninja Shodown will feature local multiplayer with up to four players, six game modes, five unique locations, ninja customization, and a stereo techno soundtrack by Matt Gray.
Leave a Reply