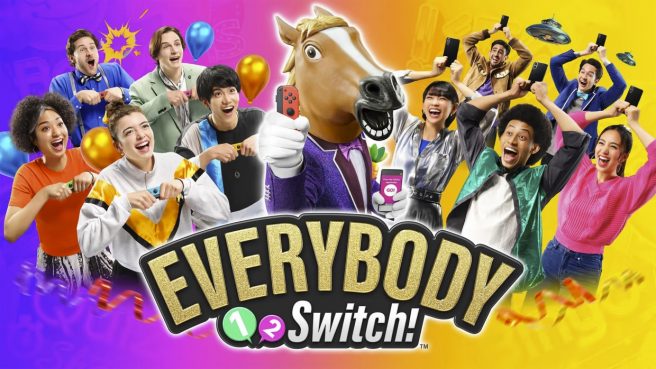 Nintendo just announced Everybody 1-2 Switch, which follows in the footsteps of the original launch title for the system. It will launch on June 30, 2023.
About a year ago, rumors surfaced that Nintendo was working on a 1-2 Switch sequel. However, it was claimed that there was uncertainty with the project and even had a small chance of being cancelled. In the end Nintendo will move forward with the launch, but it looks like the company is getting it out the door quickly.
Everybody 1-2 Switch is another party title for Switch. The official description can be found below.
Mix up your next get-together with the Everybody 1-2-Switch! game. Grab some Joy-Con controllers or smart devices for team-based games that are easy to set up and feature everything from balloons to aliens, and more! People at your next party can get moving and show off their teamwork in this multiplayer mashup.

A mix of games and modes to keep you on your toes!

Use Joy-Con controllers or smart devices, team up, and let the games begin. Split into teams and see which group can win a certain number of games first. Many games have several variations that change up the rules or add extra challenge!
Everybody 1-2 Switch will cost $29.99, and pre-orders are now open on the eShop.
Leave a Reply