Nintendo cracking down on inappropriate Super Smash Bros. Ultimate Stage Builder levels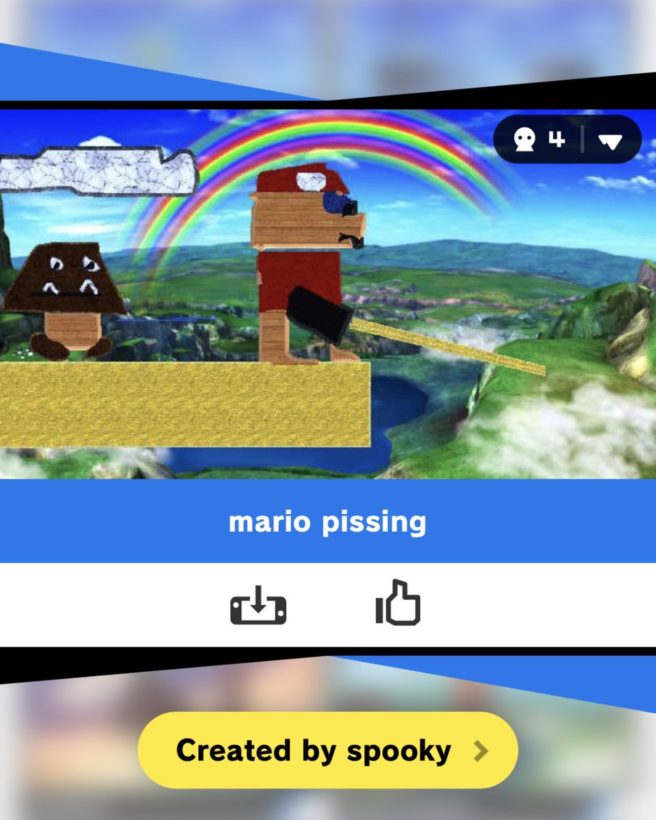 Last night's Super Smash Bros. Ultimate update was a big one. Aside from adding in support for Joker's DLC, it also brought along a couple of new modes, including Stage Builder. Naturally, one of the first things some players jumped to was creating inappropriate levels, which were promptly shared online.
Nintendo didn't leave these stages up for too long. We're hearing that the Big N has been cracking down on inappropriate levels, so they won't be as easy to spot online now. Some may initially slip through the cracks, but it sounds like Nintendo is committed to removing such content as soon as possible – at least early on.
Leave a Reply