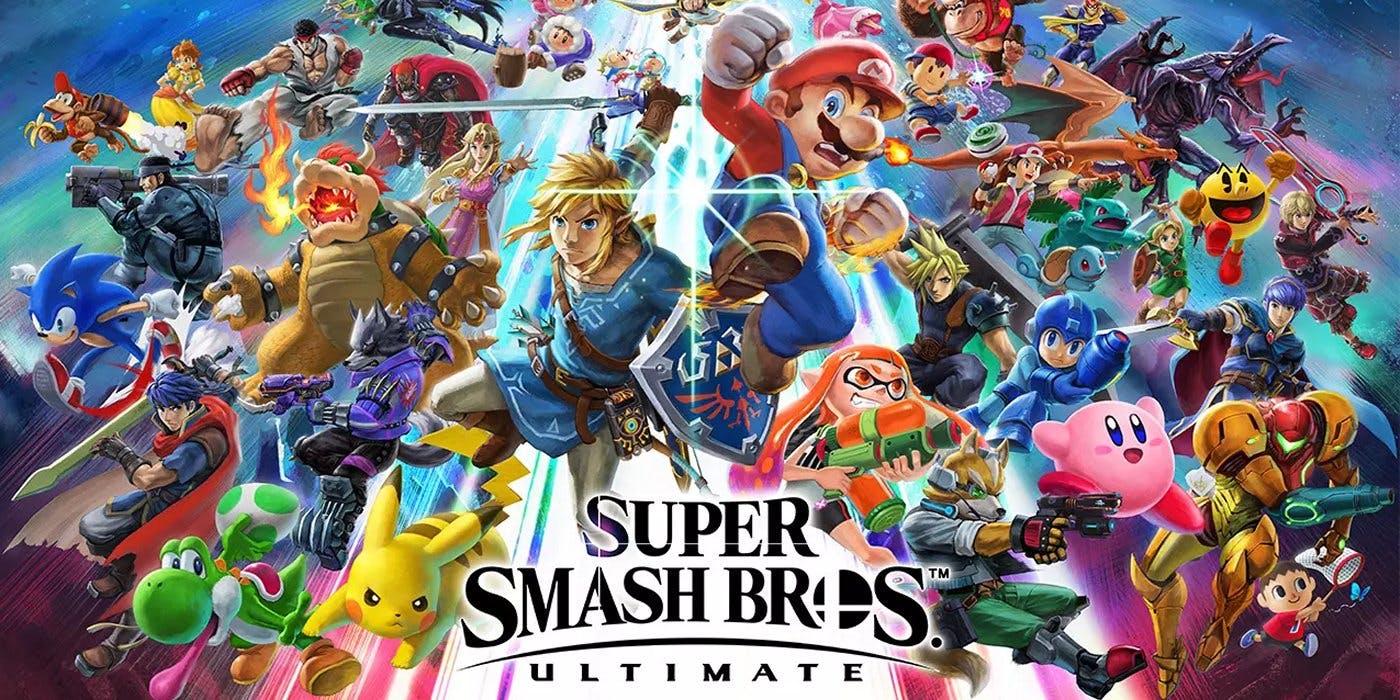 A new update has arrived for Super Smash Bros. Ultimate, bringing the version number up to 6.1.0. This update fixes a rare occurrence where Terry Bogard's Super Special Move "Buster Wolf" connects with another fighter and caused both Terry and the opposing fighter to be unable to move. You can see a screenshot of the patch details below: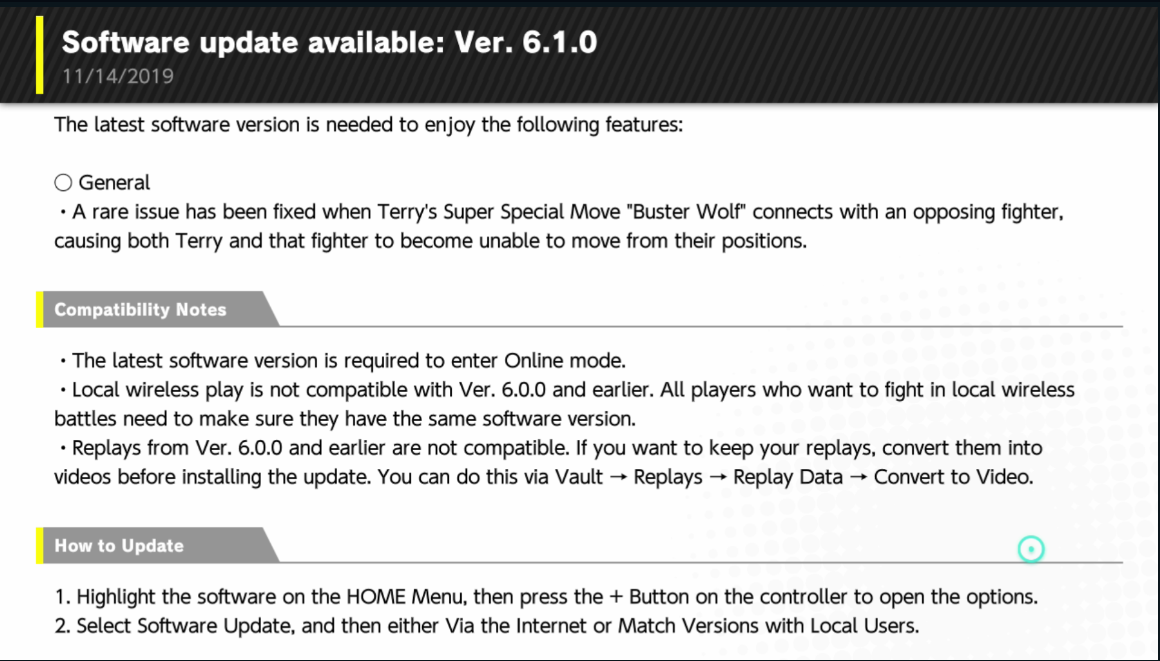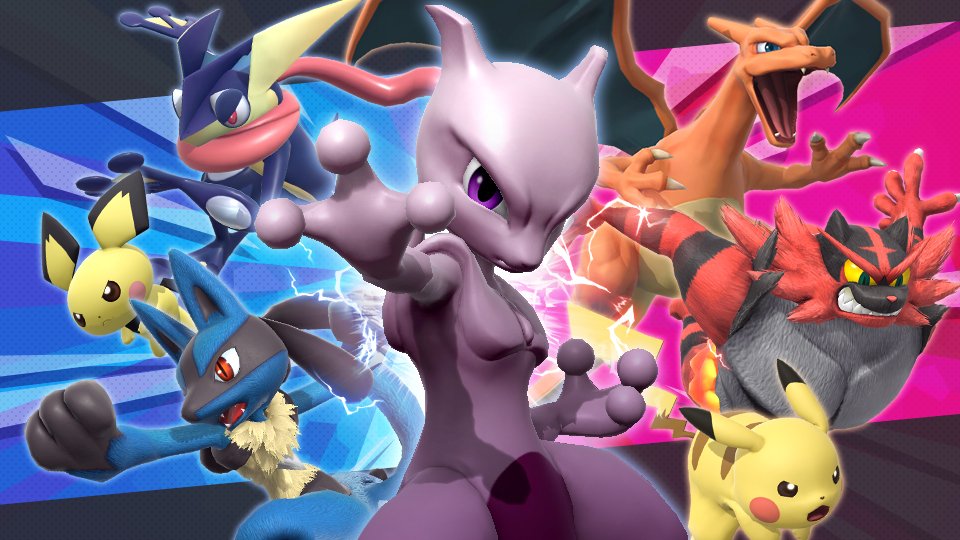 To celebrate the launch of Pokemon Sword and Pokemon Shield, Super Smash Bros. Ultimate is hosting a special tournament. Naturally, the theme is all about Pokemon. The fighters and stages will be limited to that franchise as a result.
The new Smash Bros. tournament kicks off on November 15. It will last for three days.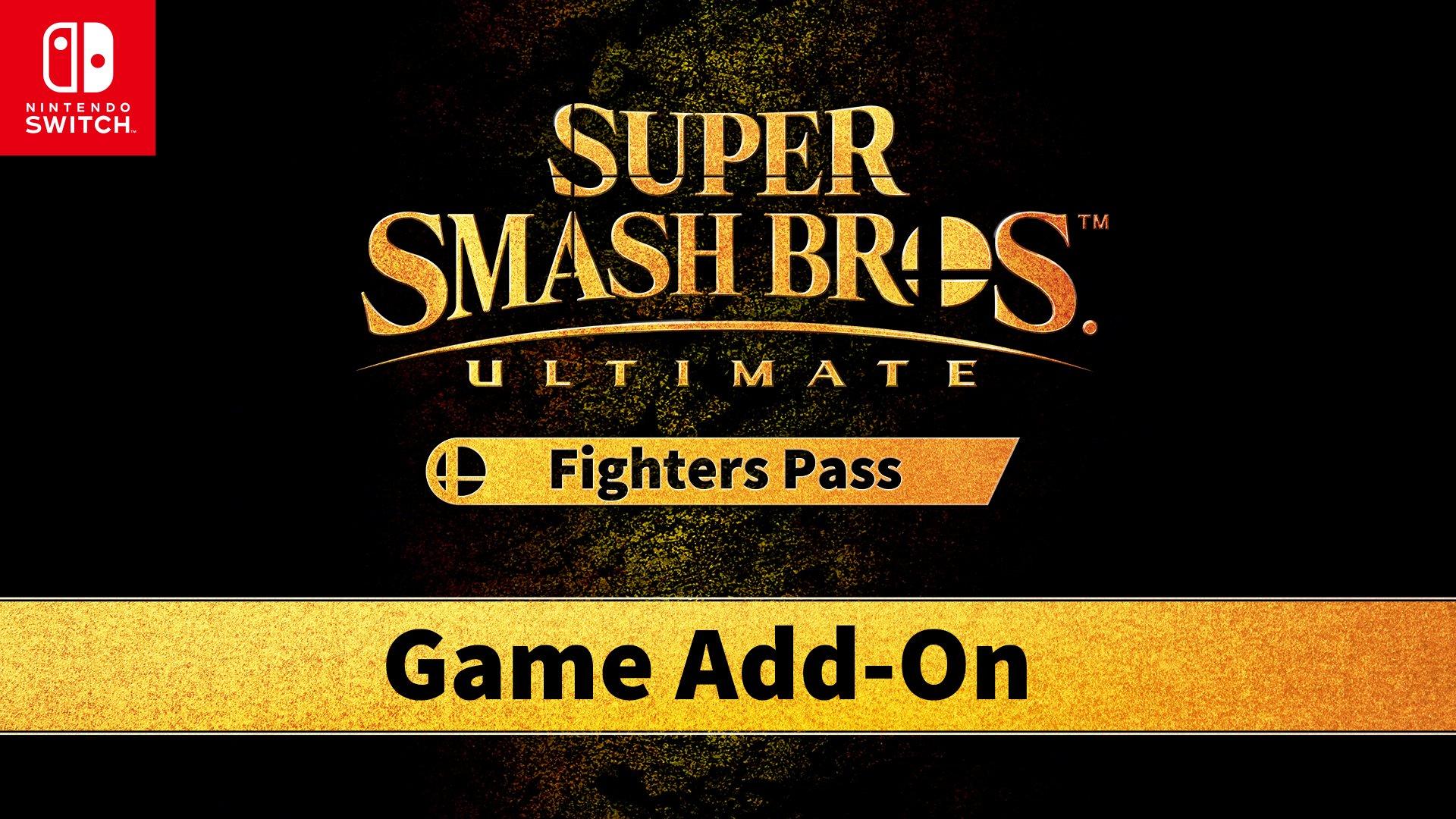 As noted during Nintendo's latest financial results, the company's digital sales continue to rise. Those sales went up even further this past fiscal year, which prompted one attendee during the Q&A session of the Big N's investor briefing to ask about any specific changes to the numbers.
Nintendo president Shuntaro Furukawa pointed out a few things. For one thing, gamers are continuing to be interested in owning titles digitally as opposed to physically. Additionally, sales growth of download-only software is increasing, add-on content sales are up, and revenue is coming in from Nintendo Switch Online. Furukawa also highlighted the Fighters Pass for Super Smash Bros. Ultimate, which "has made a huge contribution."
Furukawa said: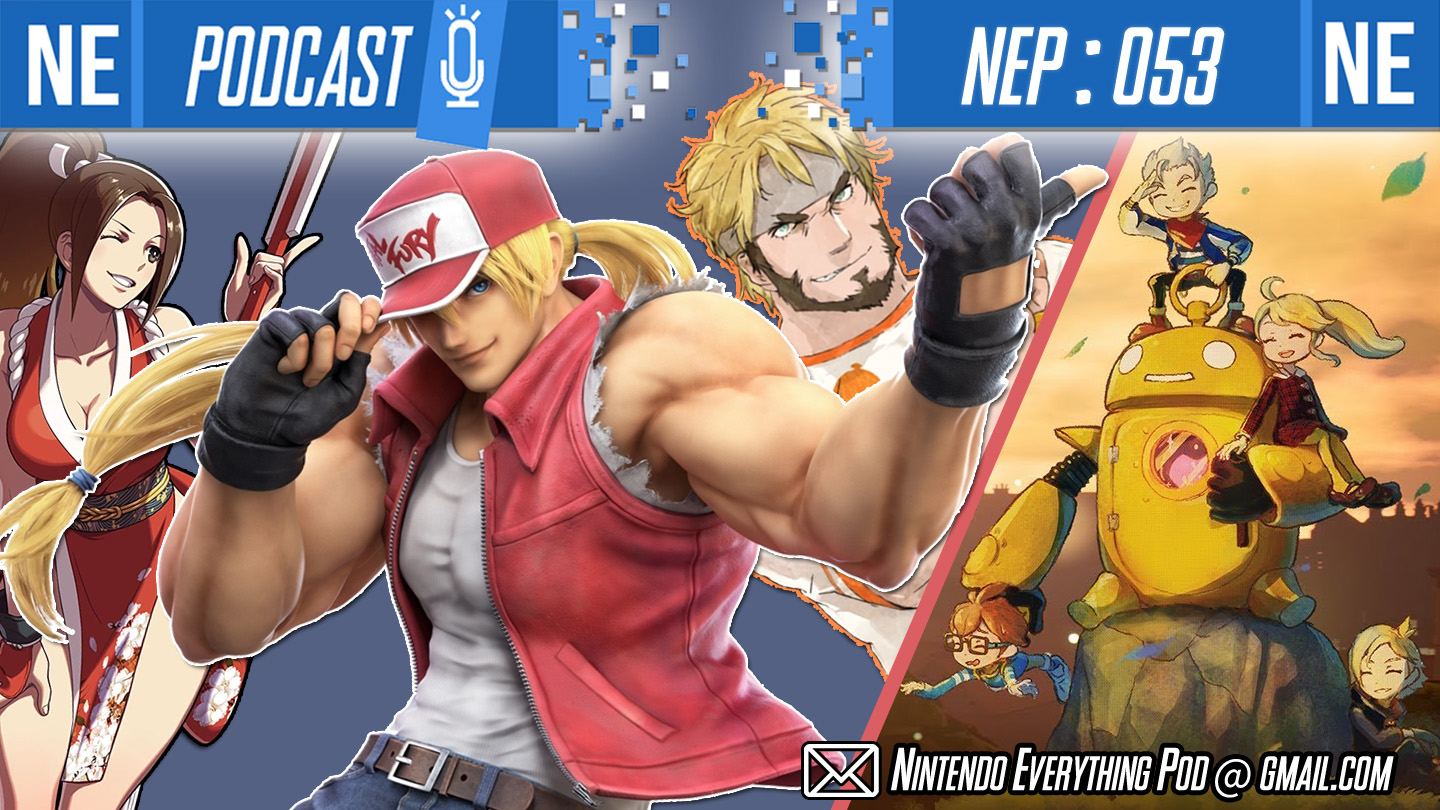 Hello, my Norman Reeduses and Freaky Fetuses! This week on NEP, we celebrate Terry Bogard's debut in Smash with lots of creativity flowing; we muse on ideas for licensed anime games like Food Wars Shokugeki no Soma, Trigun, Sailor Moon… We also kick the show off with some chat about general media—I promise there's structure to this show. Galen talks his captivation with Luigi's Mansion 3, Oni Dino is charmed by Destiny Connect, and general banter continues. "C'mon!"
If you're enjoying NEP, please consider giving us a 5 star review on Apple Podcasts, aka new iTunes. It's incredibly helpful in getting us exposed to new listeners through algorithms, so we would greatly appreciate your help. Thank you for listening!
This week, the podcast is sponsored by Koei Tecmo. Check out Atelier Ryza: Ever Darkness & the Secret Hideout, out now on Nintendo Switch.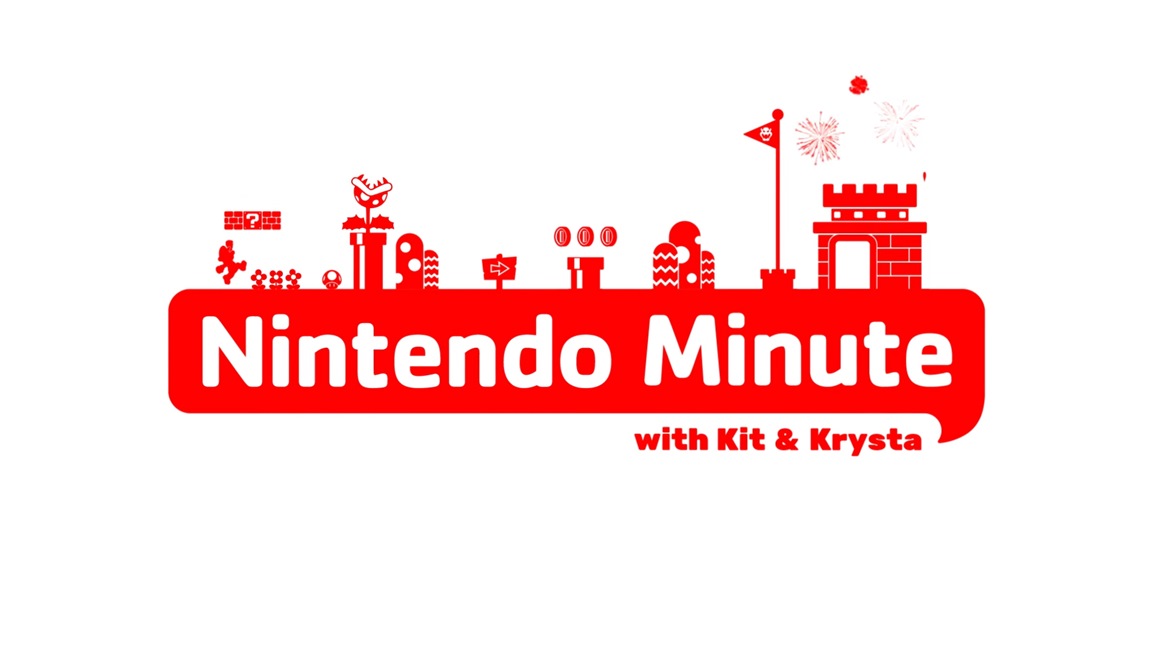 The latest episode of Nintendo Minute has gone live. In today's video, Kit and Krysta return to Super Smash Bros. Ultimate and challenge each other with some "impossible" jumps, with the loser spinning the "Wheel of Fate". Check out the full episode below.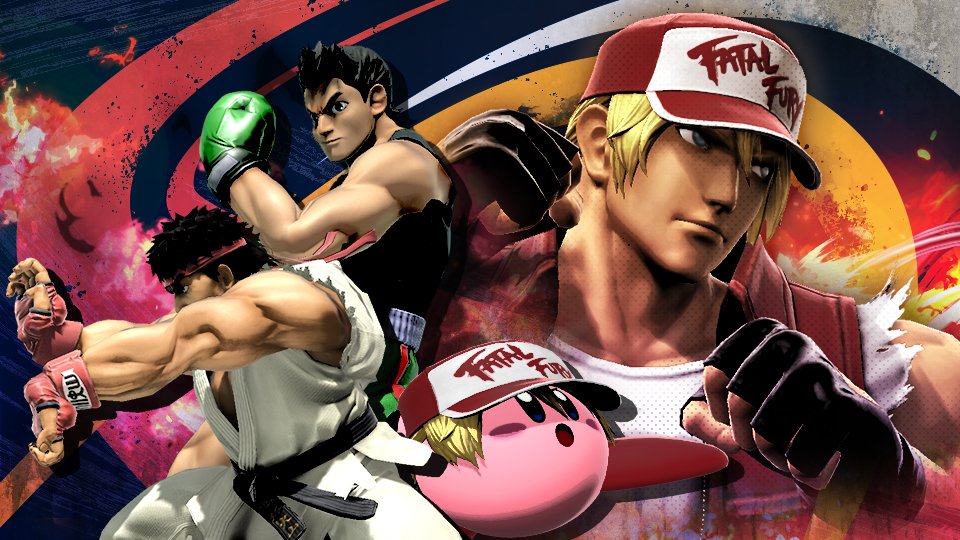 Nintendo has announced a new tournament event for Super Smash Bros. Ultimate. This one's called "The Road to Becoming Fighting King" and has players facing off against others in 1-on-1 stamina battles on Omega Form stages.
The new tournament kicks off on November 8. Expect it to last for three days.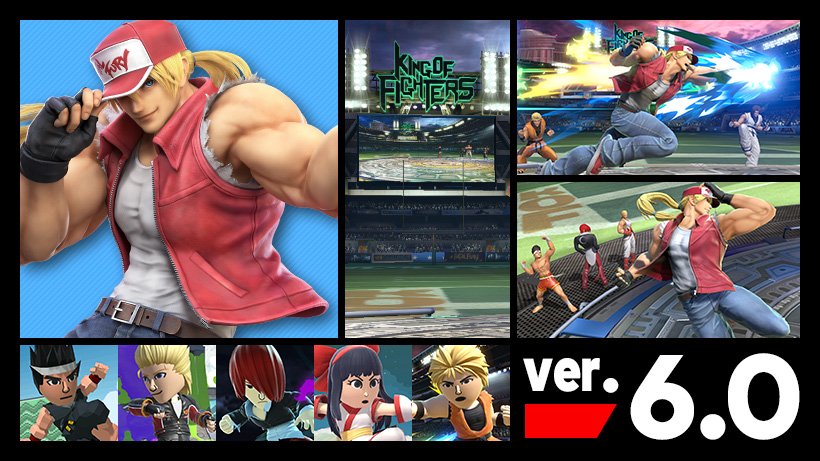 Alongside the release of Terry Bogard, Super Smash Bros. Ultimate version 6.0.0 is now available. Today's update includes new Battle Arena mode features, fighter adjustments, and more.
Below are the full patch notes: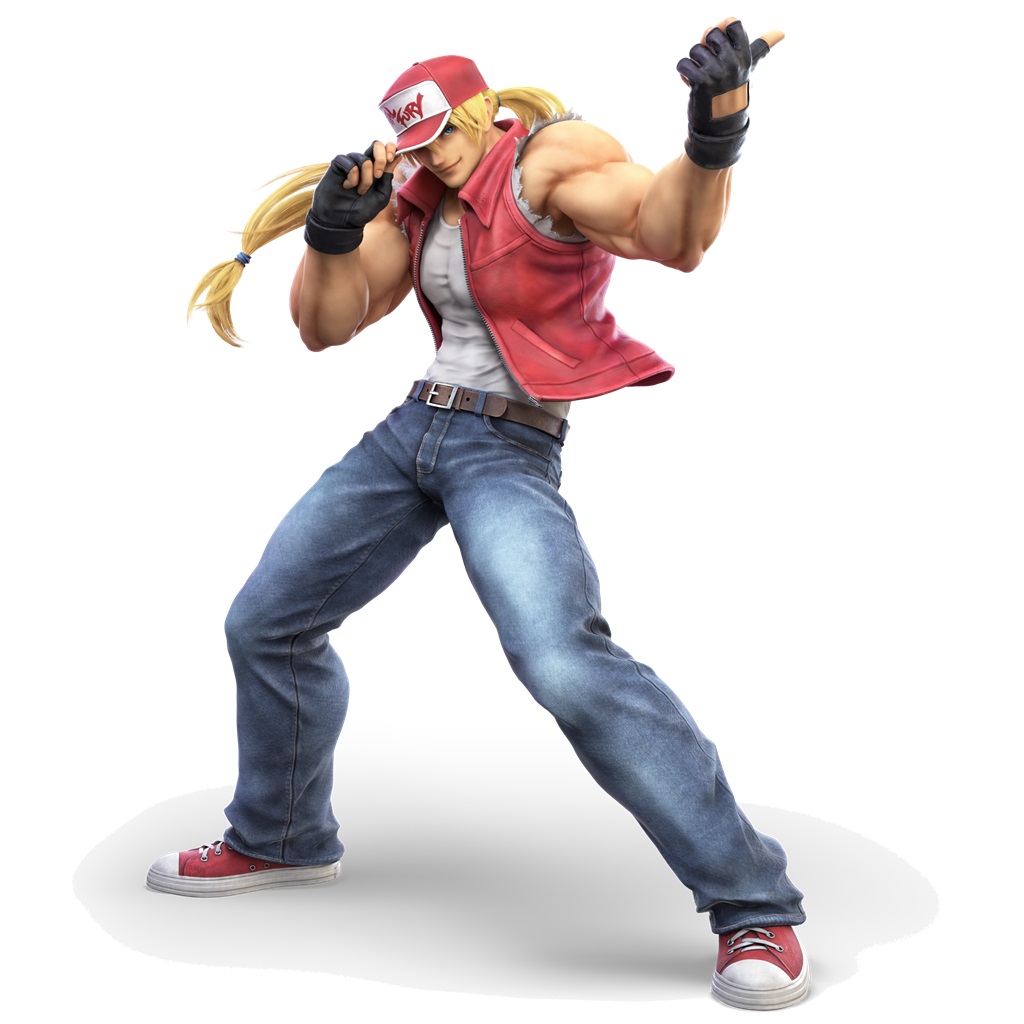 Nintendo has uploaded the full presentation for today's Smash Bros. Ultimate Terry Bogard presentation with director Masahiro Sakurai. Find it below, along with "The Legendary Wolf" trailer.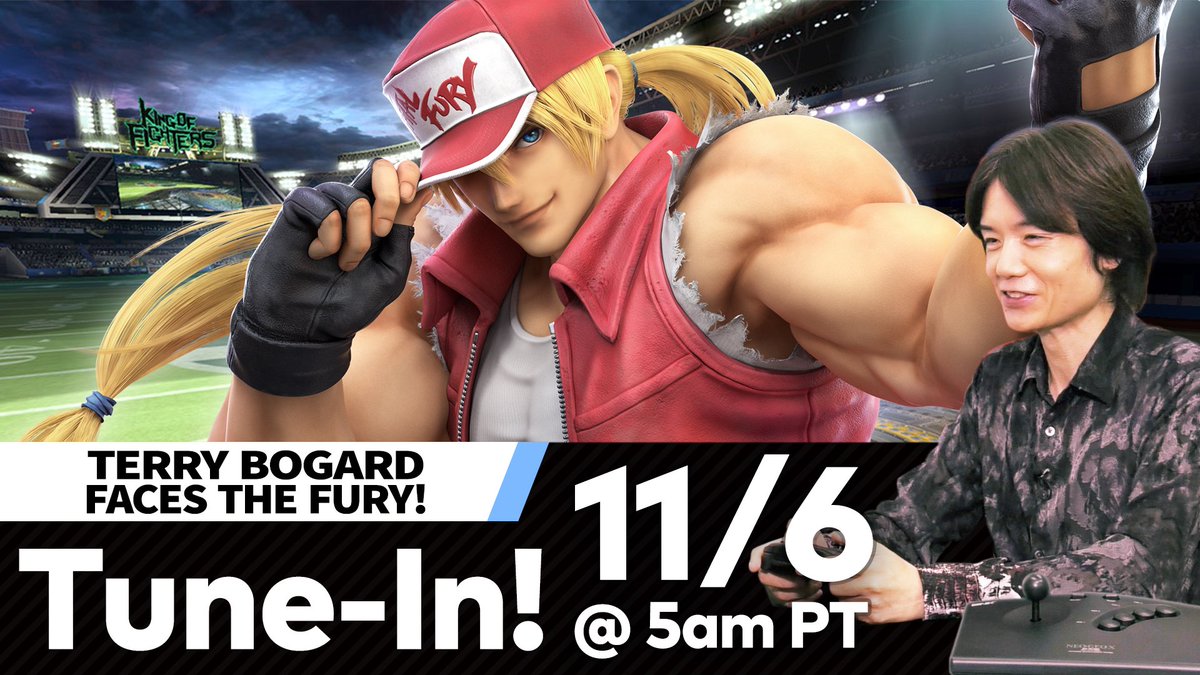 Nintendo has put out an announcement recapping all of today's news from the Super Smash Bros. Ultimate presentation featuring Terry Bogard. Continue on below for the full press release.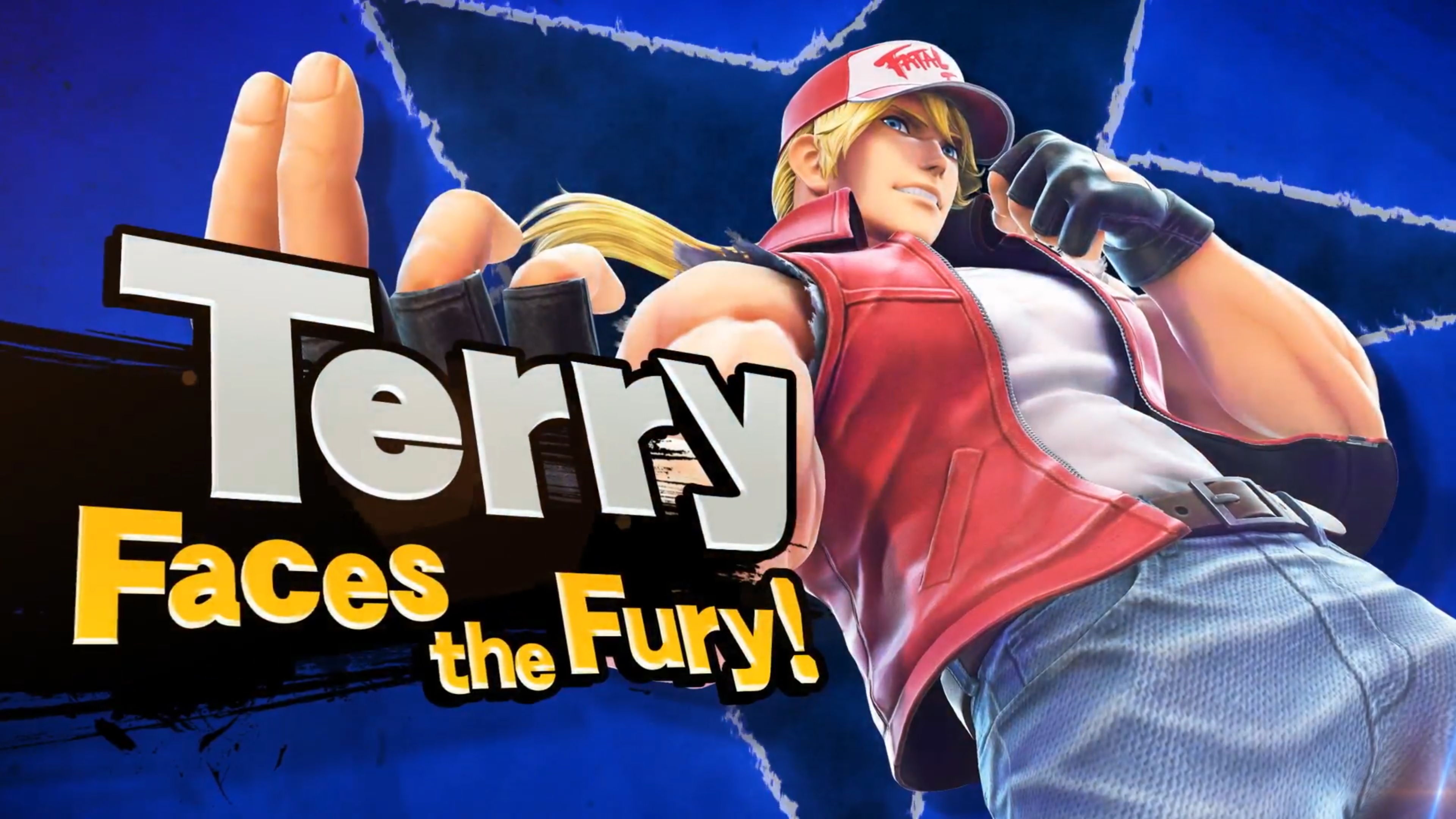 Terry Bogard was announced for Super Smash Bros. Ultimate during the last Nintendo Direct in September. Today, director Masahiro Sakurai confirmed that the DLC character will arrive today. The news was shared during the currently-ongoing presentation.
Terry comes with the King of Fighters Stadium, new music tracks (50 in total), and a new Spirit Board. You can also use the character in a new Classic Mode route.