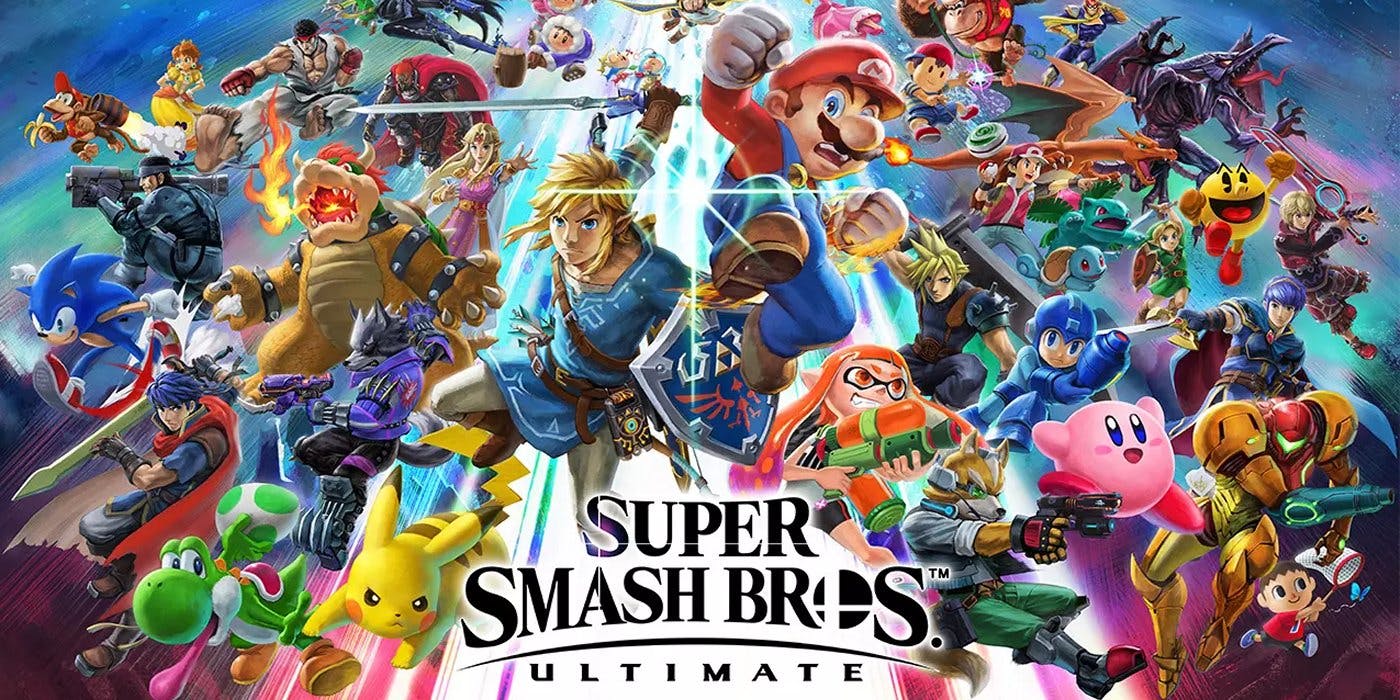 Super Smash Bros. Ultimate is now offering the Spirit Boost Bundle #2 – but only if you're a subscriber to Nintendo Switch Online. This is also known as "Reaching Lv. MAX".
The bundle is pretty simple, as you'll be getting two things. In addition to 3000 SP, Nintendo is providing Snack (L) x30.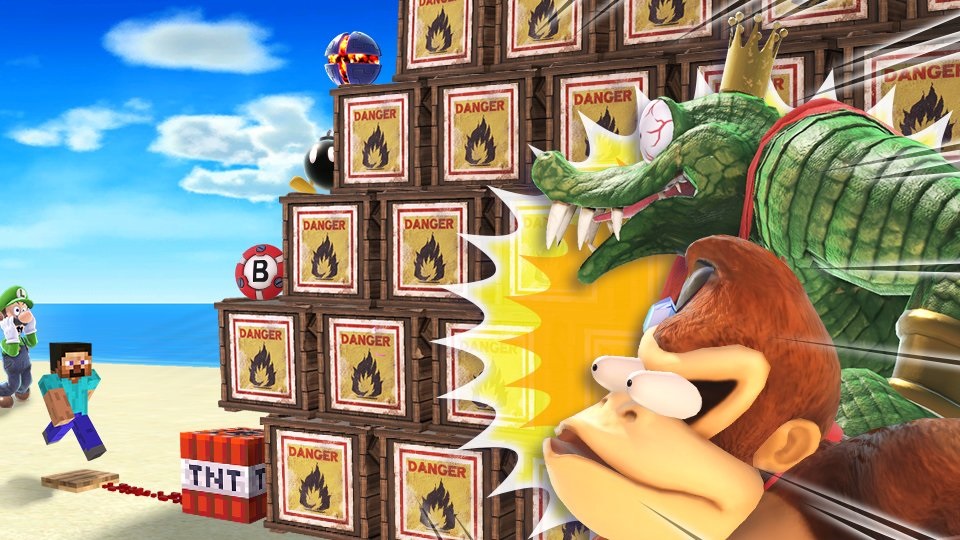 Super Smash Bros. Ultimate is planning its latest tourney, which will focus on the Blast Box. During the event, many of these items will be appearing during battle. While they can be hazardous, if you use them properly, they can give you an edge in battle. The types of spirits you can receive will improve as you pick up more wins.
With Sora joining Smash Bros. Ultimate as the game's DLC fighter on October 18, we can't help but wonder what Nintendo is planning for next week's event. Nintendo has often flip flopped between tournaments and Spirits Board events. In any case, we should be finding out in a week from today, and we'll bring you the news per usual.
As for this week's event, the new Super Smash Bros. Ultimate tournament with the Blast Box item will begin on October 15. It will last for a total of three days like most normal events in the game.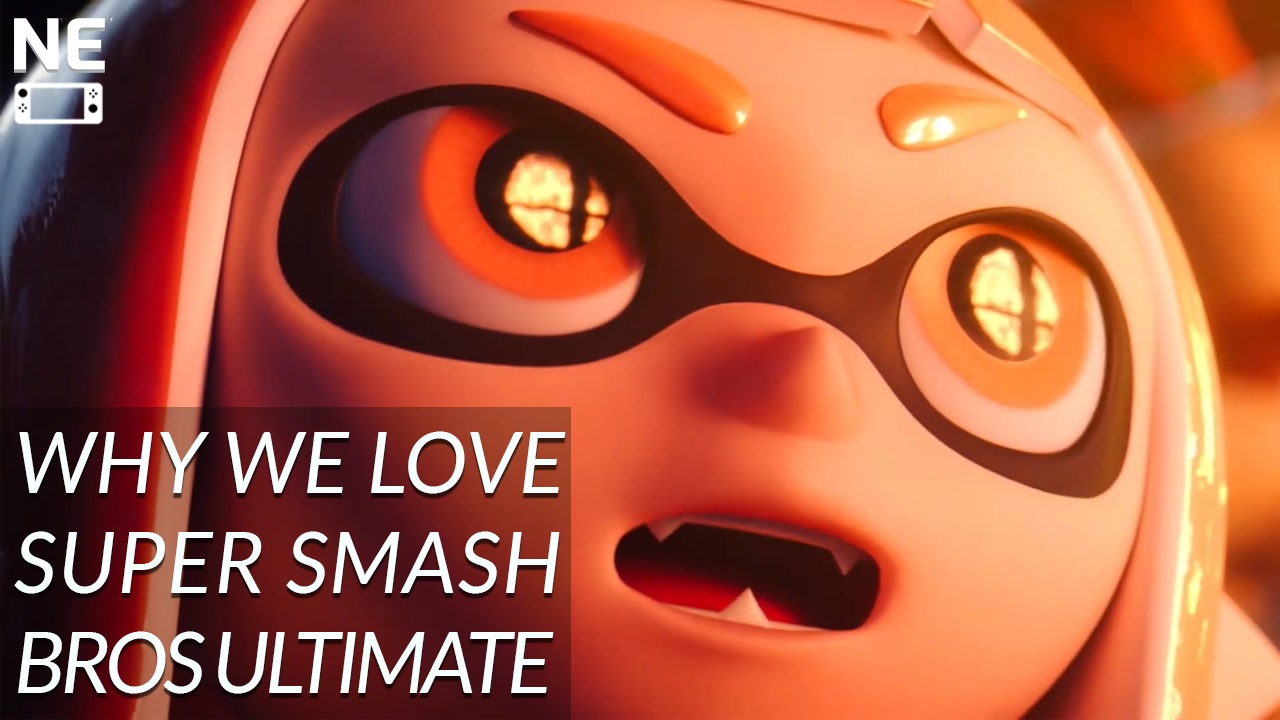 There's another video up on Nintendo Everything's YouTube channel!
After three years, Super Smash Bros. Ultimate is finally complete. The game is very unique and probably the most ambitious crossover in the history of gaming, or perhaps the most well-executed. We received characters from different games, companies, and countries. An event like that may never happen again.
Today's video is a reflection of Smash on the past three years, discussing why some people love the game so much and why it's so special. Give it a look below.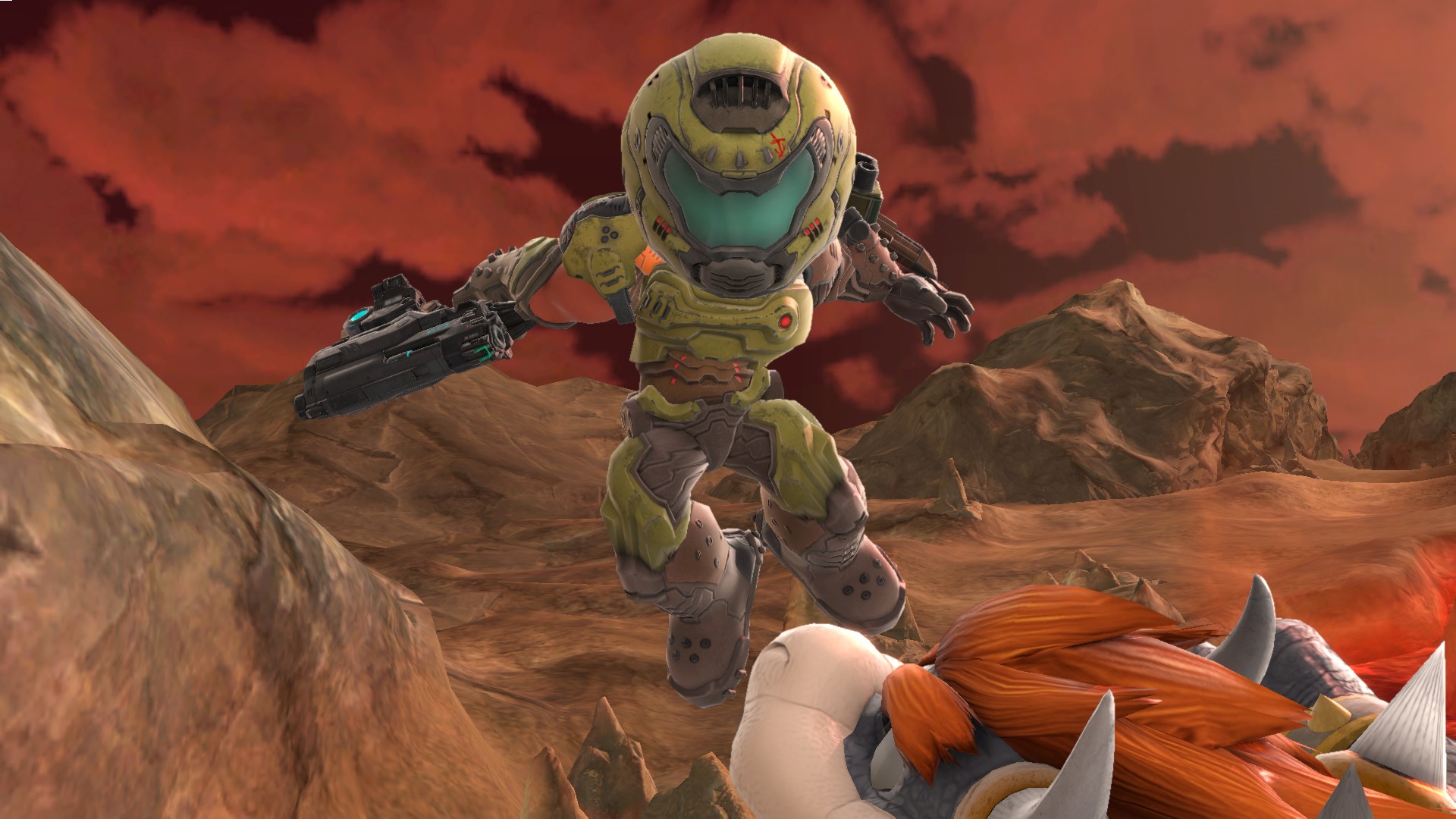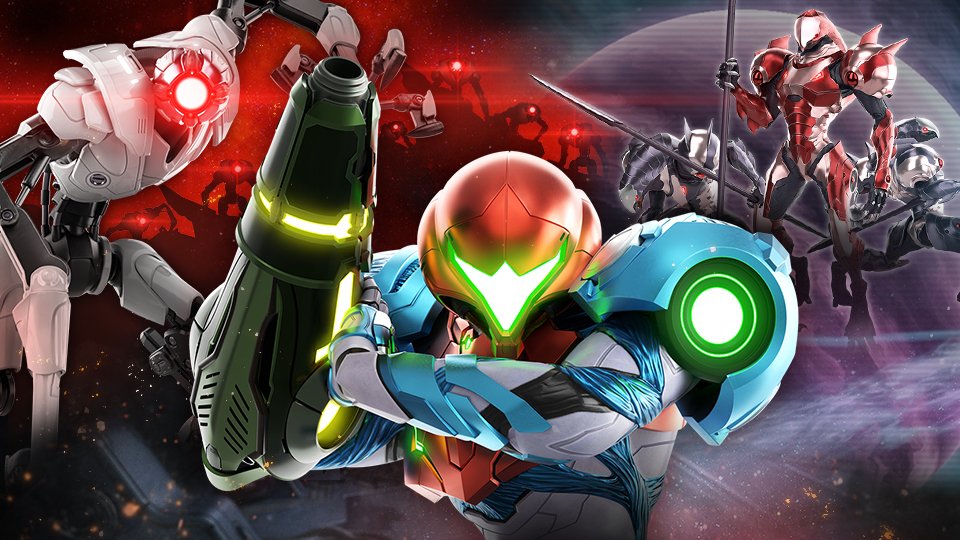 Nintendo has revealed the next event available for Super Smash Bros. Ultimate. Following last week's tournament, this week will have a new Spirit Board event featuring new spirits from Metroid Dread. These featured spirits will award bonus SP upon being defeated, and include Samus (Metroid Dread), E.M.M.I, and Chozo Soldier. The new event coincides with and celebrates the arrival of Metroid Dread.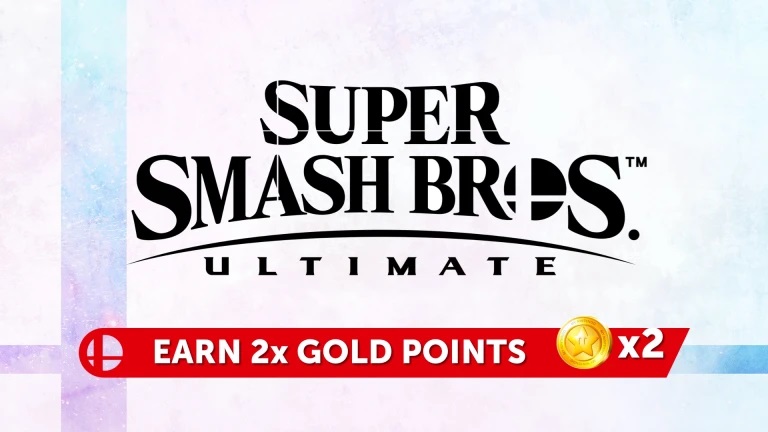 A new offer has just started on My Nintendo for Super Smash Bros. Ultimate. If you buy the game or select DLC, you'll receive double the Gold Points.
Note that the offer only applies to purchases made through the eShop or Nintendo.com. It works with the main game, Fighters Pass, and Fighters Pass Vol. 2. Additionally, it's compatible with any of the characters released thus far: Piranha Plant, Joker, Hero, Banjo & Kazooie, Terry, Byleth, Min Min, Steve & Alex, Sephiroth, Pyra/Mythra, and Kazuya. Mii Fighter costumes do not appear to be eligible.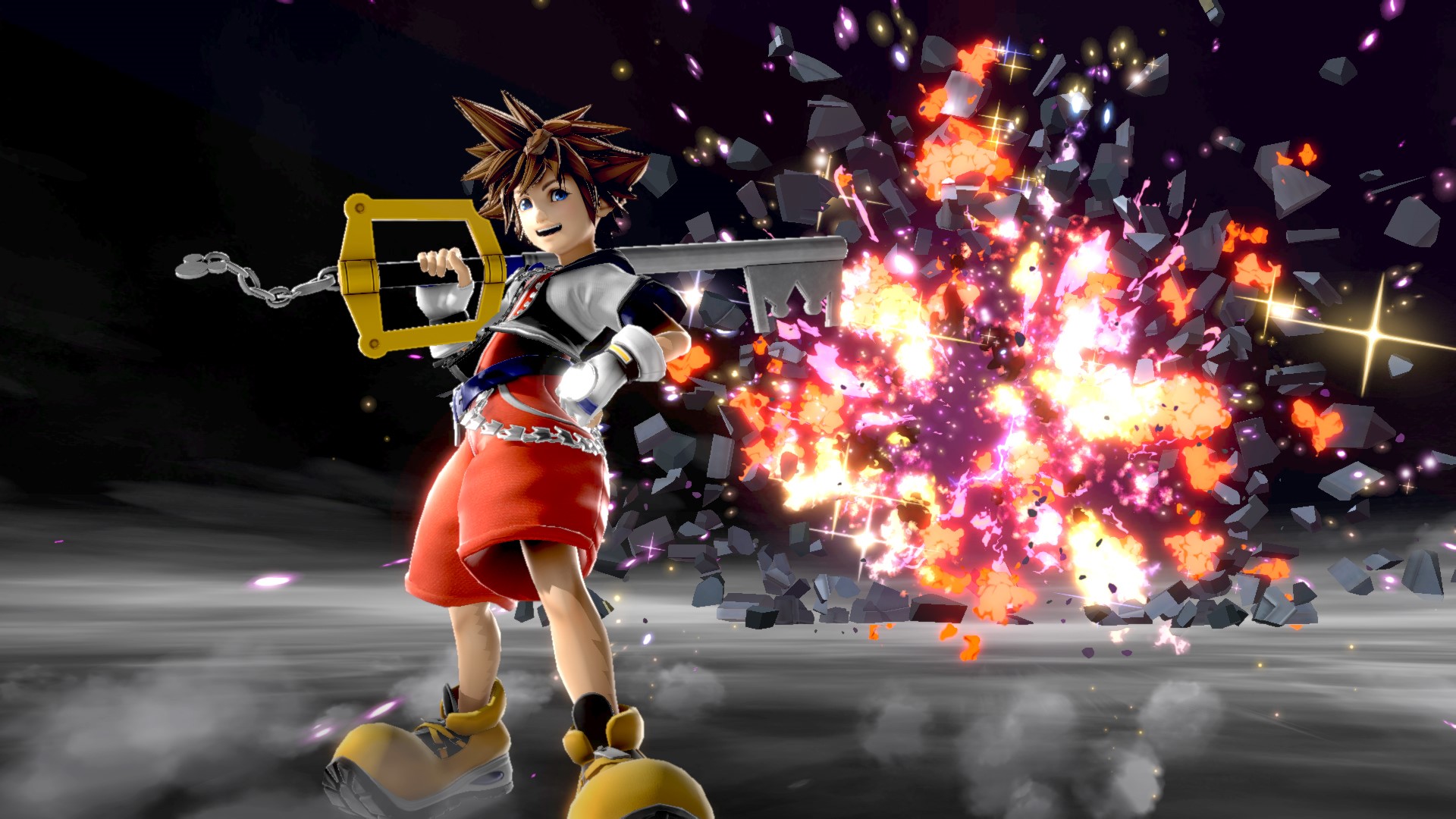 A large batch of screenshots have arrived to show off Sora in Super Smash Bros. Ultimate, the game's final DLC character. We're able to see his moves, the Kirby transformation, and more. We're also able to see Sora's various outfits.
Continue on below for the full set of screenshots.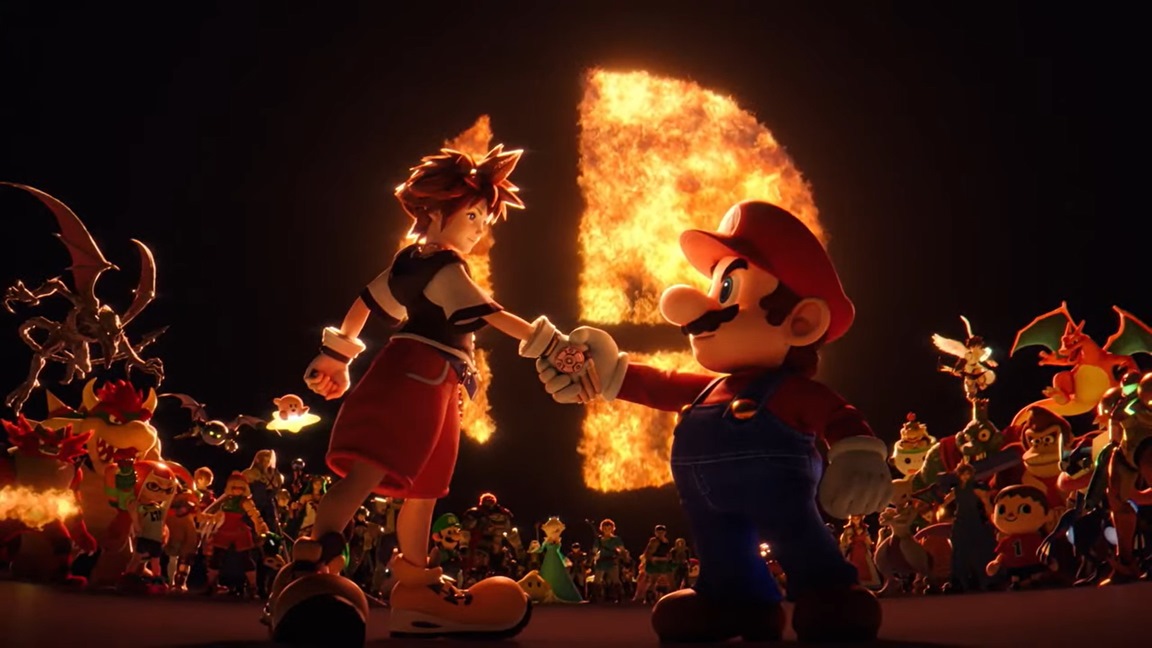 Sora was just revealed for the final character in Super Smash Bros. Ultimate today. Nintendo has now put out a press release recapping all of the news and announcements coming from the presentation hosted by director Masahiro Sakurai.
The full press release can be read below.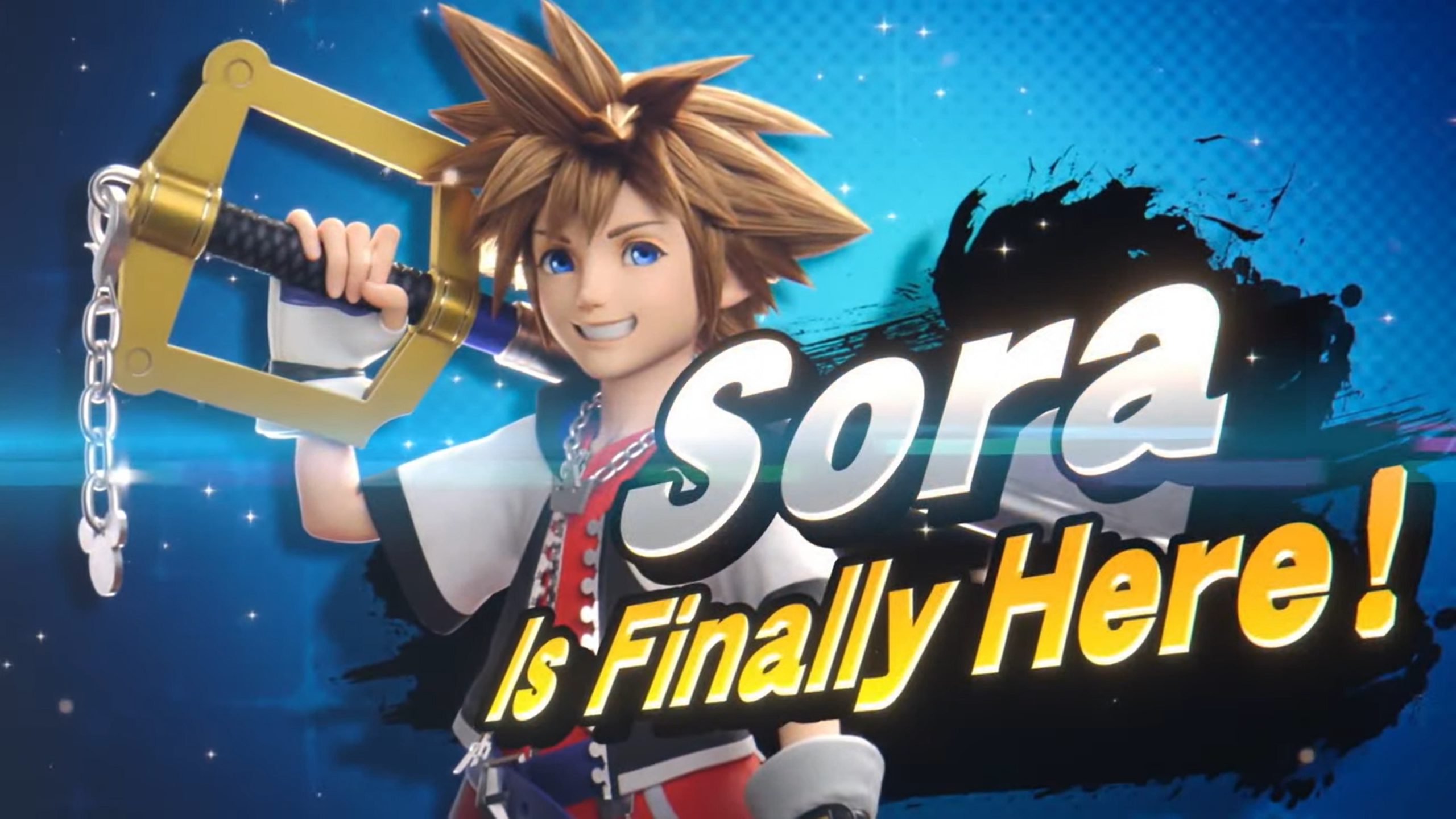 Sora from Kingdom Hearts is joining Super Smash Bros. Ultimate as a new DLC character, Nintendo has just announced. This will be the final participant in Fighters Pass Vol. 2. It will be going live on October 18.
Sora won't just be a standalone character. Like all other DLC, a new stage, music, and spirits will be included.
Here's a whole bunch of information about Sora in Super Smash Bros. Ultimate from director Masahiro Sakurai: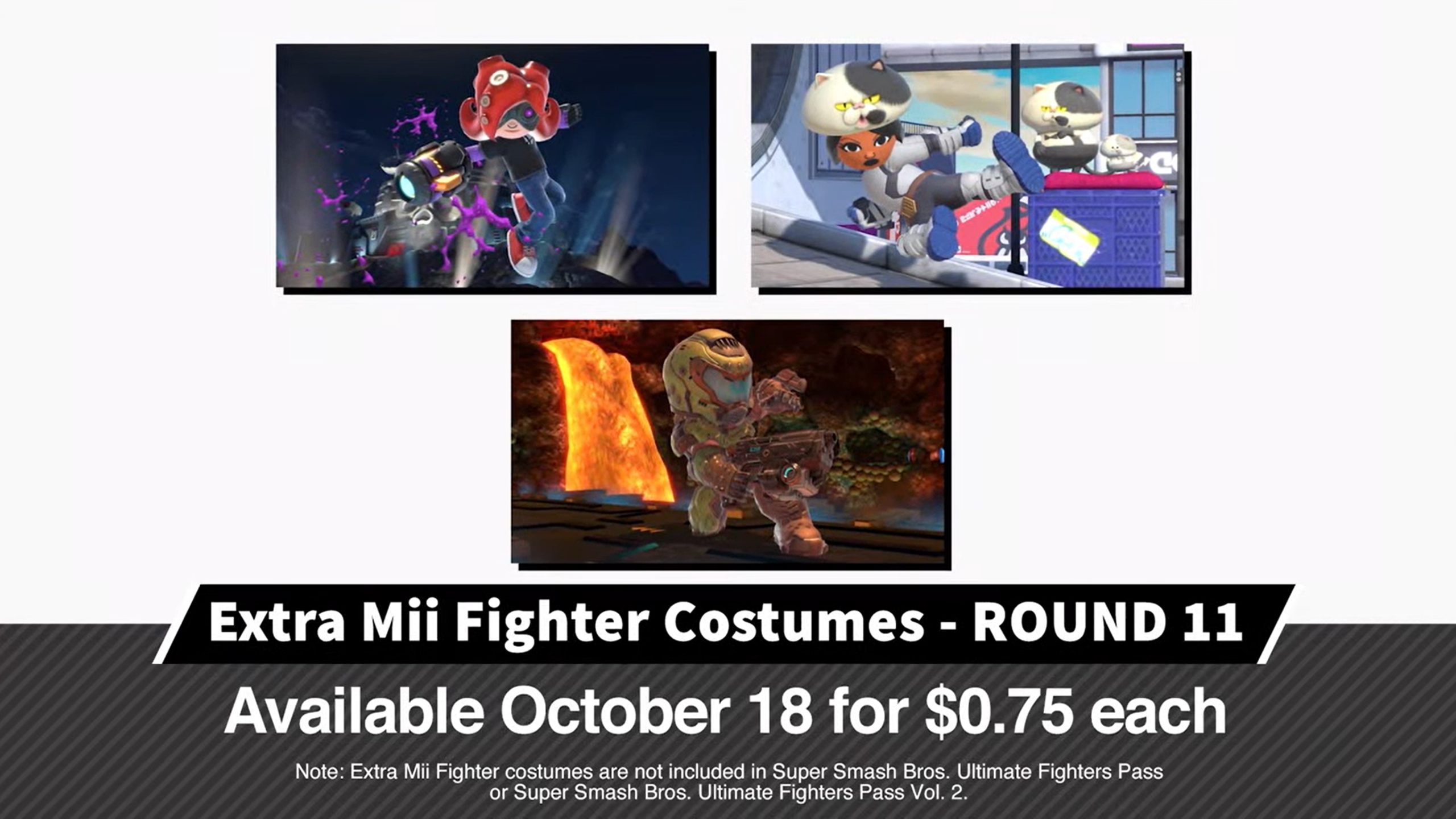 Super Smash Bros. Ultimate director Masahiro Sakurai revealed the latest set of Mii Fighter costumes during a presentation today, including Octoling (Wig) and Judd (Hat) from Splatoon and Doom Slayer (Gunner) from Doom. This will be the last batch added to the game.
Many games and franchises have been represented in Mii Fighter form over the past few years. Undertale, Cuphead, No More Heroes, Assassin's Creed, and Super Mario RPG are among the titles that have appeared.
We have a trailer showing off Doom Slayer and the other couple of new Mii Fighter costumes in Super Smash Bros. Ultimate below.