Nintendo Download (3/1/18, North America) – Scribblenauts Showdown, Mulaka, Detention, more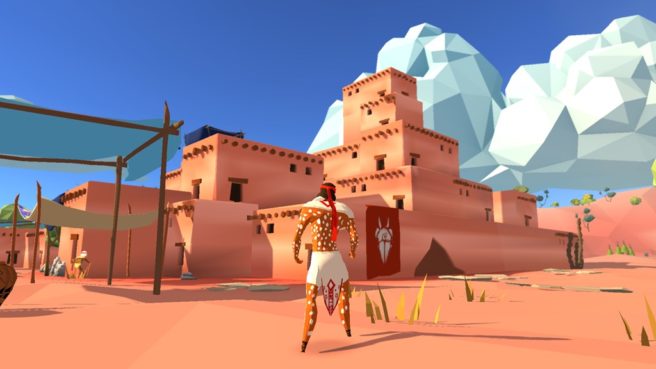 This week's North American Nintendo Downloads are as follows:
Switch Retail
Scribblenauts Showdown – $39.99 (available March 6)
Switch Download
A Normal Lost Phone – $5.99
ACA NeoGeo Sengoku 2 – $7.99
Arcade Archives Star Force – $7.99
Damascus Gear Operation Tokyo – $14.99
Detention – $12.99
Fear Effect Sedna – $17.99 (available March 6)
Grid Mania – $3.99 (available March 2)
Guilt Battle Arena – $9.99
Little Triangle – $14.99
Mulaka – $19.98
North – $2.99
Outlast: Bundle of Terror – $24.99
Packet Queen # – $4.99
Paper Wars: Cannon Fodder Devastated – $9.99
Poisoft Thud Card – $2.99
Subsurface Circular – $5.99
Super Toy Cars – $9.99 (available March 2)
Totes the Goat – $4.99
Switch Demo
Star Ghost
Switch Updates / DLC
Xenoblade Chronicles 2 – New DLC is releasing for owners of the Xenoblade Chronicles 2 Expansion Pass. Buy the Expansion Pass to gain access to titanic new content, including the pack below and a new story this fall. To learn more, visit the official Xenoblade Chronicles 2 site.
Helpful Items Pack 4 – Launching on March 1 at 9 p.m. PT
Upgrade Parts for Poppi 2: 30,000 Ether
Driver Essentials Set 3: Legendary Core Crystal x 8, Overdrive Protocol x 3
And that's not all! New free content is releasing for all Xenoblade Chronicles 2 players at the same time in a free software update, including a new "New Game Plus" mode for players with save data from the final chapter who have cleared the game. This mode carries over some elements from the save data and unlocks many new features.
Wii U Download
RTO 2 – $9.99
eShop Sales
Nintendo eShop on Nintendo Switch, Nintendo 3DS and Wii U
Great deals this week! Check out the full list of deals available this week at https://www.nintendo.com/games/sales-and-deals.
Activities
Happy Pokémon Day! – Feb. 27 is the day to celebrate all things Pokémon. The holiday commemorates the launch of the very first Pokémon games in Japan way back in 1996. To celebrate, My Nintendo is offering wallpaper inspired by the upcoming 2D Detective Pikachu game for the Nintendo 3DS family of systems. You can redeem your My Nintendo points and plaster your PC or smart device with detective Pikachu's adorable face!
We're also offering a Pikachu & Poké Ball inspired Nintendo 3DS HOME Menu theme. You can redeem your My Nintendo reward points up to three times to receive up to three codes. Use this printable card to share codes or wish your friends a belated Happy Pokémon Day.
For more My Nintendo news, visit https://my.nintendo.com/news.
Source: Nintendo PR
Leave a Reply