Nintendo Download – July 23, 2020 (Europe) – Crysis Remastered, Panzer Paladin, Double Gold Points Fest, more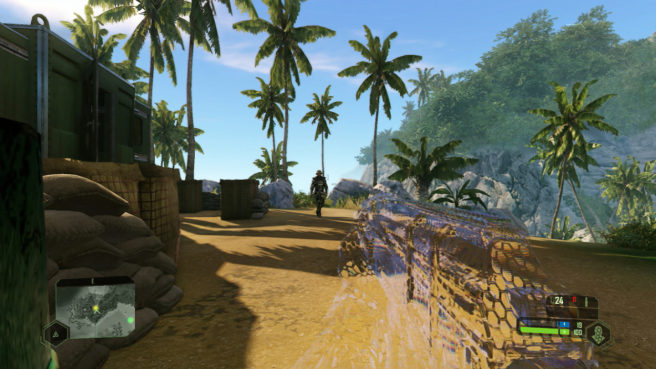 This week's European Nintendo Downloads are as follows:
Switch Retail
Rock of Ages 3: Make & Break
Switch Download
Aeolis Tournament
Aircraft Evolution
Arcade Archives Koutetsu Yousai Strahl
Brightstone Mysteries: Paranormal Hotel
Carrion
Checkers
Colloc
Creaks
Crysis Remastered
Cubicity
Cyber Complex
Detective Driver: Miami
Dex
Epic Word Search Collection 2
Fibbage XL
GERRRMS
Grisaia Phantom Trigger 03
Hamster Bob
Hunt
Jisei: The First Case HD
Max and the Book of Chaos
Mittelborg: City of Mages
Need a Packet?
Neverending Nightmares
One Dog Story
Panzer Paladin
Quiplash
Rainswept
Retrovamp
Rogue Company: Starter Founder's Pack
Sushi Reversi
Tales from the Dragon Mountain: The Strix
Up Cliff Drive
Switch Demos
Aeolis Tournament
Cris Tales
Grimvalor
Slayin 2
Steam Tactics
Switch DLC
Cadence of Hyrule – Pack 1: Character Pack
Cadence of Hyrule Season Pass
Double Gold Points Fest
Enjoy a summer surprise with the Double Gold Points Fest, now running on Nintendo eShop! From now until 12th August, users can earn up to 10% of their money back as Gold Points, when they purchase selected Nintendo Switch titles from Nintendo eShop.
Every Thursday until 30/07, three new games will be added that will grant double Gold Points, so make sure to check back often to see what's on offer. All games listed in the table below will grant double Gold Points, so long as they are purchased before the offer ends on 12th August.
Title
Content Type
Total Gold Points
Sale Start Date
Sale End Date
Astral Chain

(Nintendo)

Game – Digital Only
600 (Euro zone)

500 (UK)

450 (RU)

780 (CH)

23/07/2020, 15:00 CEST
12/08/2020, 23:59 local time
Kirby Star Allies

(Nintendo)

Game – Digital Only
600 (Euro zone)

500 (UK)

450 (RU)

780 (CH)

23/07/2020, 15:00 CEST
12/08/2020, 23:59 local time
Dragon Quest Builders 2

(Nintendo)

Game – Digital Only
600 (Euro zone)

500 (UK)

450 (RU)

780 (CH)

23/07/2020, 15:00 CEST
12/08/2020, 23:59 local time
eShop Sales
Title
Content Type
Discount
Sale Start Date
Sale End Date
RAYMAN LEGENDS: DEFINITIVE EDITION
(Ubisoft)
Game – Dual Distribution
75% off
20/07/2020 15:00 CEST
03/08/2020, 23:59 LT
Just Dance 2020
(Ubisoft)
Game – Dual Distribution
60% off
20/07/2020 15:00 CEST
03/08/2020, 23:59 LT
Mario + Rabbids Kingdom Battle – Gold Edition
(Ubisoft)
Game – Digital Only
60% off
20/07/2020 15:00 CEST
03/08/2020, 23:59 LT
ABZÛ
(505 Games)
Game – Digital Only
30% off
21/07/2020 15:00 CEST
28/07/2020, 23:59 LT
Last Day of June
(505 Games)
Game – Digital Only
50% off
21/07/2020 15:00 CEST
28/07/2020, 23:59 LT
Mortal Kombat 11
(WB Games)
Game – Dual Distribution
50% off
21/07/2020 15:00 CEST
05/08/2020, 23:59 LT
Mortal Kombat 11: Aftermath
(WB Games)
Game – Digital Only
25% off
21/07/2020 15:00 CEST
05/08/2020, 23:59 LT
Mortal Kombat 11: Aftermath Kollection
(WB Games)
Game – Digital Only
25% off
21/07/2020 15:00 CEST
05/08/2020, 23:59 LT
Collection of Mana
(SQUARE ENIX)
Game – Dual Distribution
50% off
23/07/2020 15:00 CEST
02/08/2020, 23:59 LT
FINAL FANTASY VII
(SQUARE ENIX)
Game – Digital Only
50% off
23/07/2020 15:00 CEST
02/08/2020, 23:59 LT
FINAL FANTASY VIII Remastered
(SQUARE ENIX)
Game – Digital Only
50% off
23/07/2020 15:00 CEST
02/08/2020, 23:59 LT
Trials of Mana
(SQUARE ENIX)
Game – Dual Distribution
20% off
23/07/2020 15:00 CEST
02/08/2020, 23:59 LT
Source: Nintendo PR
Leave a Reply