Nintendo Download – July 30, 2020 (Europe) – Fairy Tail, Double Gold Points Fest, more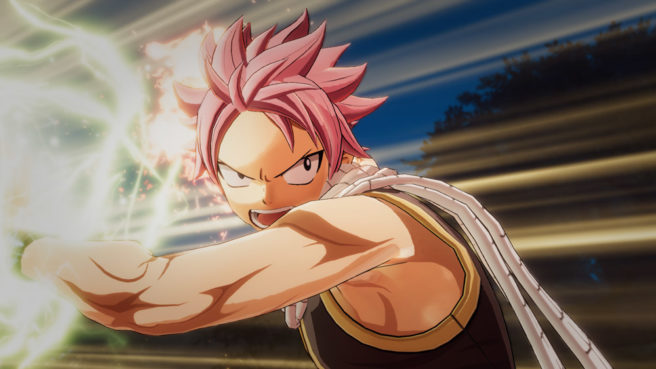 This week's European Nintendo Downloads are as follows:
Switch Retail
Fairy Tail
Instant Sports Summer Games
Samurai Shodown NeoGeo Collection
Switch Download
Ageless
Buried Stars
Country Tales
Cubers: Arena
Dodo Peak
Family Mysteries: Poisonous Promises
FootGoal! Tiki Taka
Heroes of Hammerwatch: Ultimate Edition
Hotel Sowls
Interrogation: You Will Be Deceived
Kingdom Rush
Locomotion
Lost Wing
Megadimension Neptunia VII
Merchant of the Skies
Naught
Nicole
Nowhere Prophet
Paint your Pet
Rugby Challenge 4
Sagrada
Sentinels of Freedom
Spiral Memoria: The Summer I Meet Myself
The Executioner
They Breathe
Time Tenshi
Tiny Racer
Switch Demos
#womenUp, Super Puzzles Dream
My Bewitching Perfume
Princess Closet
The Manga Works
Double Gold Points Fest
Enjoy a summer surprise with the Double Gold Points Fest, now running on Nintendo eShop! From now until 12th August, users can earn up to 10% of their money back as Gold Points*, when they purchase selected Nintendo Switch titles from Nintendo eShop.
This week, the last three games are added that will grant double Gold Points**. All games listed in the table below will grant double Gold Points, as long as they are purchased before the offer ends on 12th August.
Title
Content Type
Total Gold Points
Sale Start Date
Sale End Date
Xenoblade Chronicles 2 (Nintendo)
Game – Digital Only
600 (Euro zone)

500 (UK)

450 (RU)

780 (CH)

30/07/2020, 15:00 CEST
12/08/2020, 23:59 local time
Captain Toad: Treasure Tracker (Nintendo)
Game – Digital Only
400 (Euro zone)

350 (UK)

300 (RU)

520 (CH)

30/07/2020, 15:00 CEST
12/08/2020, 23:59 local time
Marvel Ultimate Alliance 3:
The Black Order
(Nintendo)
Game – Digital Only
600 (Euro zone)

500 (UK)

450 (RU)

780 (CH)

30/07/2020, 15:00 CEST
12/08/2020, 23:59 local time
eShop Sales
Title
Content Type
Discount
Sale Start Date
Sale End Date
Valfaris
(Big Sugar)
Game – Digital Only
50% off
27/07/2020 15:00 CEST
23/08/2020, 23:59 LT
Pokkén Tournament™ DX
(Nintendo)
Game – Dual Distribution
30% off
29/07/2020 10:00 CEST
11/08/2020, 23:59 LT
Dragon's Dogma: Dark Arisen
(CAPCOM)
Game – Digital Only
50% off
30/07/2020 15:00 CEST
13/08/2020, 23:59 LT
Phoenix Wright: Ace Attorney Trilogy
(CAPCOM)
Game – Digital Only
50% off
30/07/2020 15:00 CEST
13/08/2020, 23:59 LT
OKAMI HD
(CAPCOM)
Game – Digital Only
50% off
30/07/2020 15:00 CEST
13/08/2020, 23:59 LT
Mega Man 11
(CAPCOM)
Game – Digital Only
50% off
30/07/2020 15:00 CEST
13/08/2020, 23:59 LT
Mega Man X Legacy Collection
(CAPCOM)
Game – Digital Only
50% off
30/07/2020 15:00 CEST
13/08/2020, 23:59 LT
Resident Evil
(CAPCOM)
Game – Digital Only
35% off
30/07/2020 15:00 CEST
13/08/2020, 23:59 LT
Mega Man Legacy Collection
(CAPCOM Europe)
Game – Dual Distribution
33% off
30/07/2020 15:00 CEST
13/08/2020, 23:59 LT
Monster Hunter Generations Ultimate
(CAPCOM Europe)
Game – Dual Distribution
60% off
30/07/2020 15:00 CEST
13/08/2020, 23:59 LT
Darkest Dungeon
(Red Hook Studios)
Game – Digital Only
40% off
30/07/2020 15:00 CEST
06/08/2020, 23:59 LT
Source: Nintendo PR
Leave a Reply