Nintendo files patent for Switch Joy-Con touch pen attachment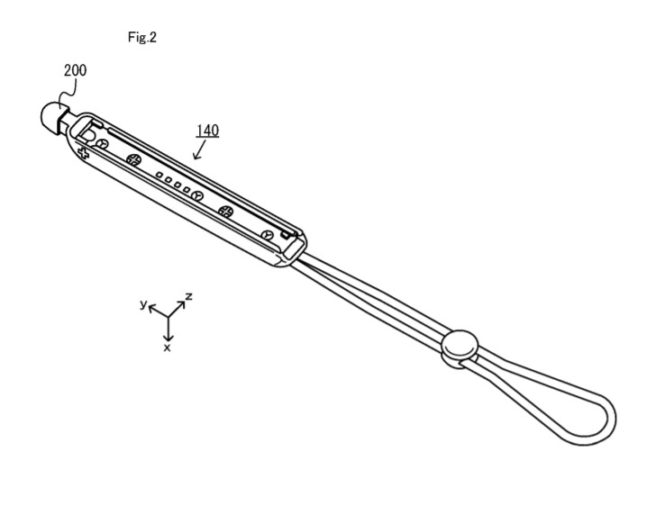 Last June, Nintendo filed a patent in the United States involving a touch pen attachment for the Switch Joy-Con. It was finally published this past week, which was spotted by Siliconera.
As you might have guessed, the Joy-Con in the document is very much similar to the strap we have now. However, it does include an extra touch pen nub on top. Players would be able to use the attachment with the touchscreen in portable mode while the Joy-Con are detached from the main system.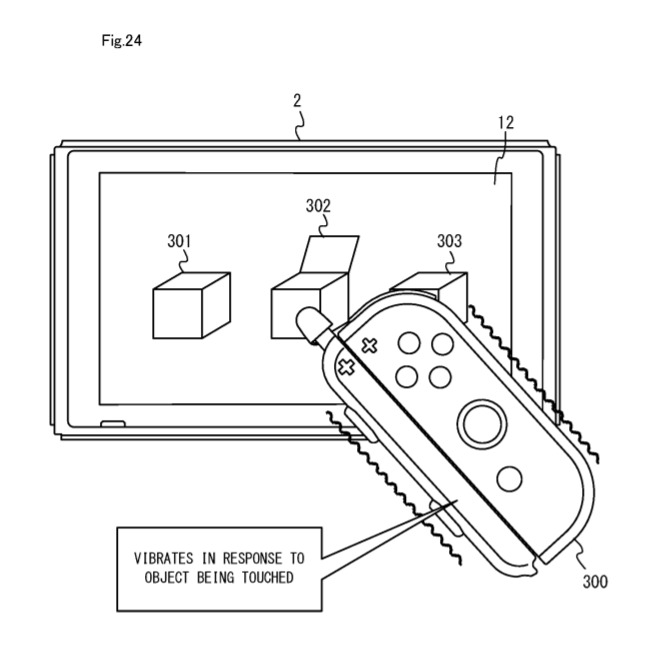 One potential game usage is displayed in the patent in which the controller can be used to touch a box, and the game gives feedback in response making the controller rumble. Thanks to HD Rumble, the Joy-Could could rumble differently depending on whether it was a winning box or not.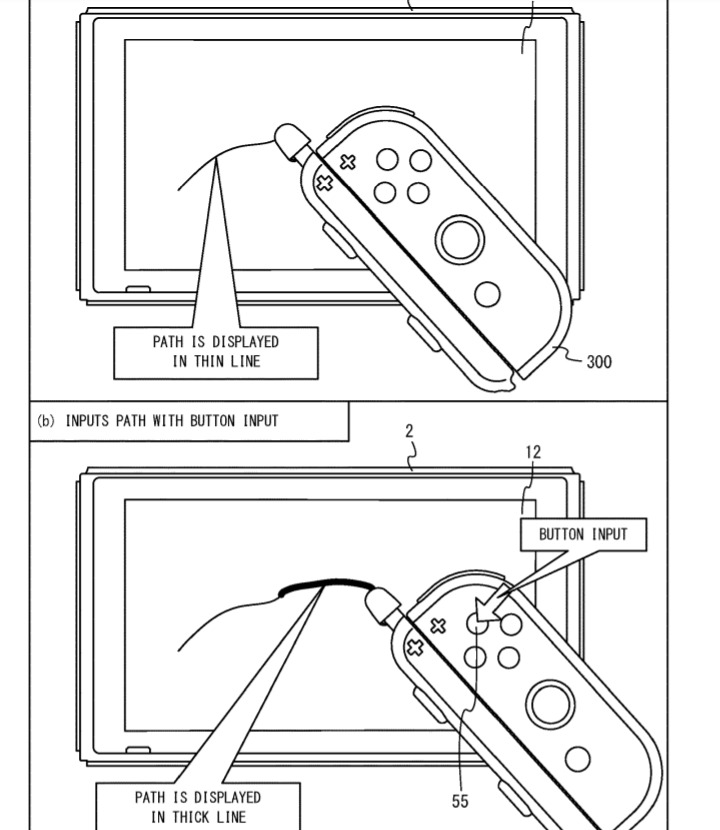 Elsewhere in the patent, we're able to see a game in which players draw with the touch pen. Then with a press of the button, they can immediately change the thickness of the line drawn. It's an example of being able to use touch and button inputs with a single controller.
We do have to caution, as always, that patents are sometimes just potential ideas. We'll have to wait and see if Nintendo ends up moving forward with this in the future.
Leave a Reply