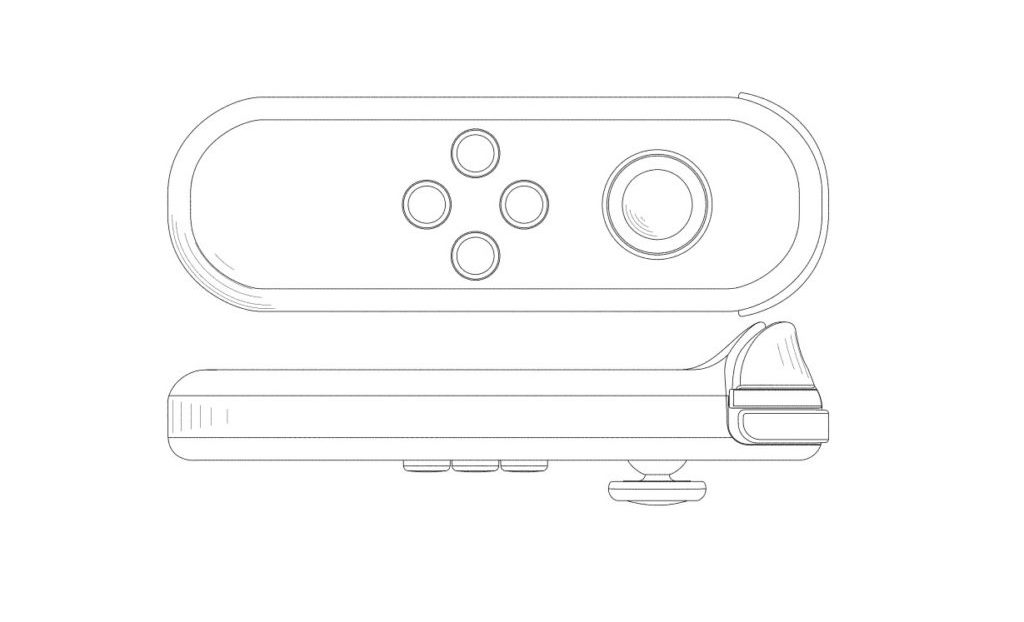 In May 2018, Nintendo filed a patent for a standalone Switch Joy-Con, which features images of an updated controller design. It was then officially registered in April 2020.
As pointed out by VGC, the Joy-Con from the patent doesn't have connectors to attach the controller to the Switch console. The patent describes this as a "new design".
It's unclear what Nintendo's plans are for the Joy-Con patent. The company could choose to produce an actual product in the future, though only time will tell if that actually happens.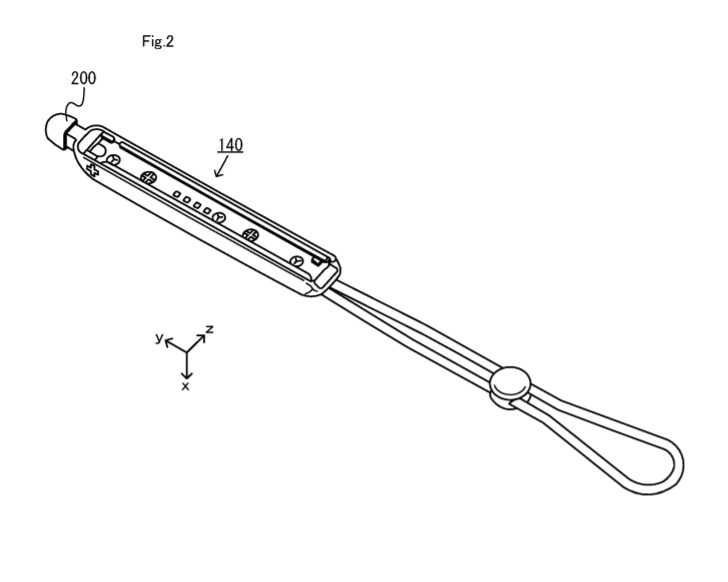 Last June, Nintendo filed a patent in the United States involving a touch pen attachment for the Switch Joy-Con. It was finally published this past week, which was spotted by Siliconera.
As you might have guessed, the Joy-Con in the document is very much similar to the strap we have now. However, it does include an extra touch pen nub on top. Players would be able to use the attachment with the touchscreen in portable mode while the Joy-Con are detached from the main system.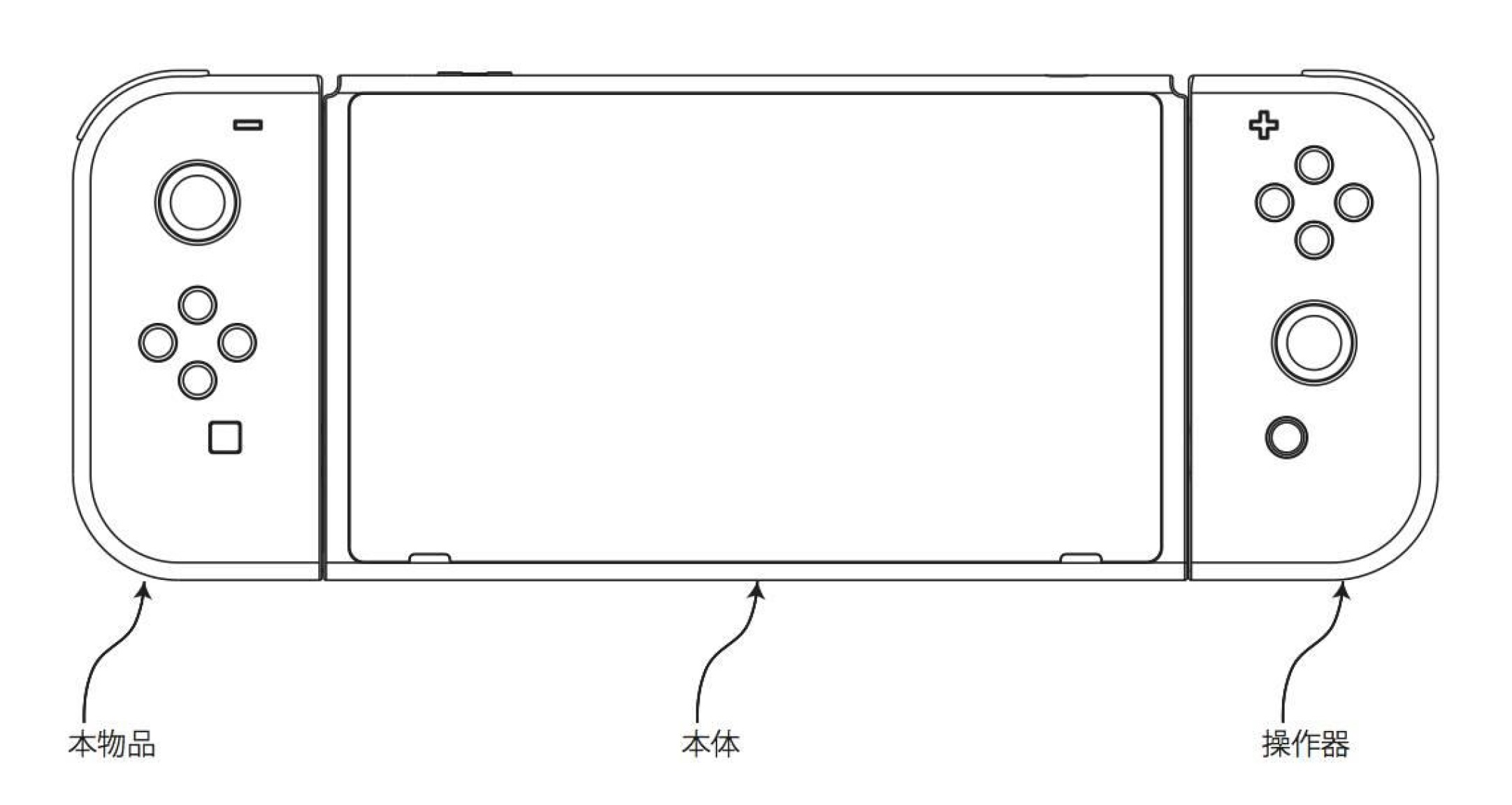 As we've seen in the past, patents don't always become actual products. That's particularly evident with three Joy-Con filings uncovered by LetsGoDigital, which were applied for back in 2016.
These patents show off some unique designs for the Switch controllers. One features a wider set of Joy-Con whereas the other two have some interesting placements for buttons, including d-pads.
Here are a few mockups made by LetsGoDigital: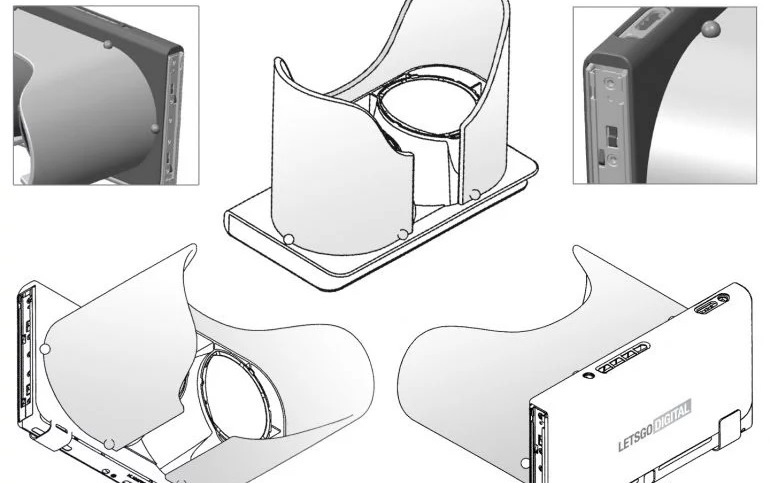 Nintendo has already dabbled with VR for Switch through Nintendo Labo. However, the company may have other ideas in mind for the technology, judging by a new patent.
Back in February 2018, Nintendo filed a patent for a "3D image display system and 3D image display device". It was just published last month – specifically August 22.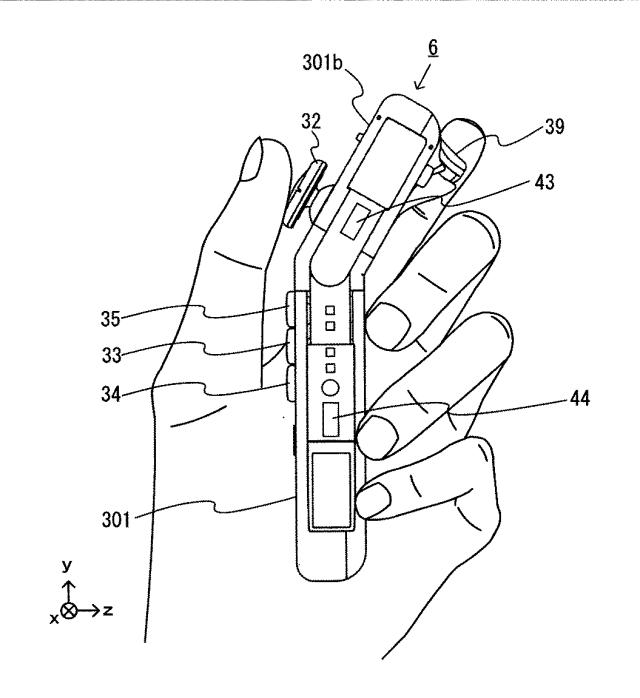 The way the Switch Joy-Con is now, there isn't room for any flexibility – making it just like most controllers. You can hold it in your hands or slide it into the system itself, but that's about it. Now, however, Nintendo has filed an interesting patent that would give users an extra degree of freedom.
Recently, a patent popped up in the official Japanese patent database for a hinged Joy-Con. As shown above, it would allow the device to be moved, and this applies even when the controllers are docked.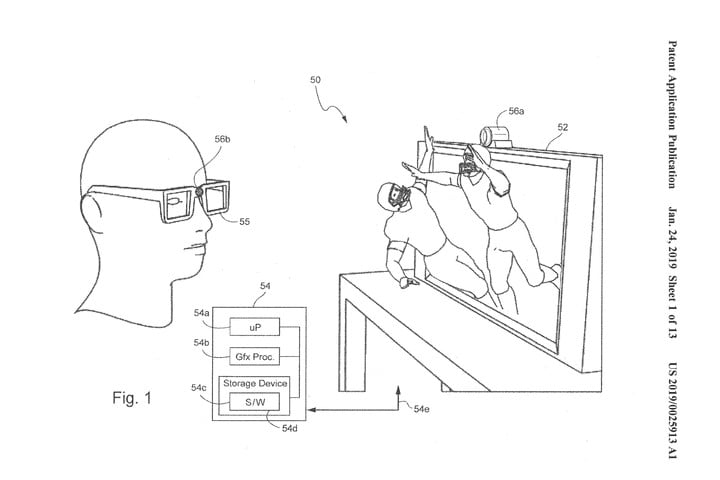 Today, a new Nintendo patent was published by the United States Patent and Trademark Office. "Eye Tracking Enabled 3D Viewing" was back in September 2018, which is a device that can see where users are looking in order to deliver the optimal 3D viewing angle.
Here's some additional information: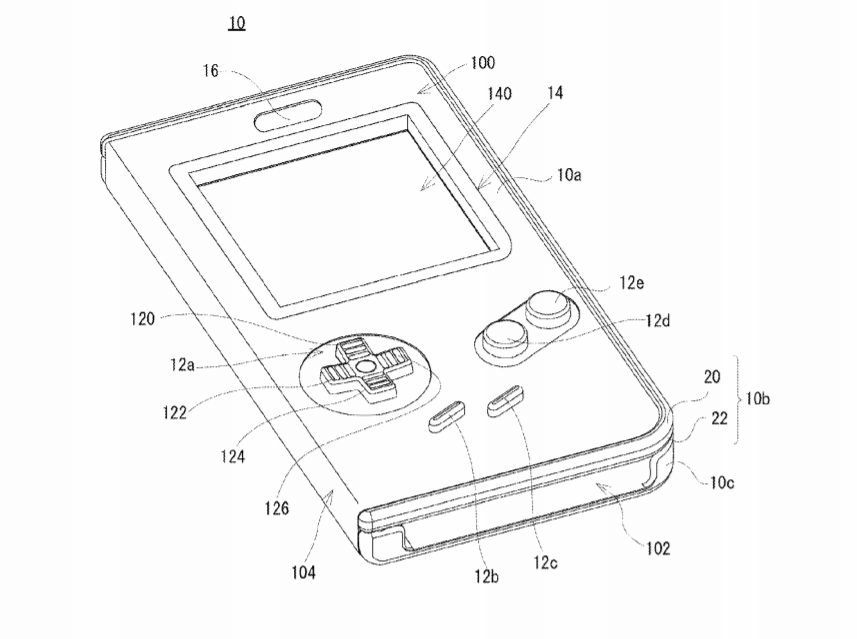 Earlier in the year, Nintendo filed a patent with the USPTO for a Game Boy-like casing for capacitative touchscreen devices. The idea behind it is that a device can fit inside, which appears to be for playing Game Boy titles.
Siliconera shares the following extra details from the patent: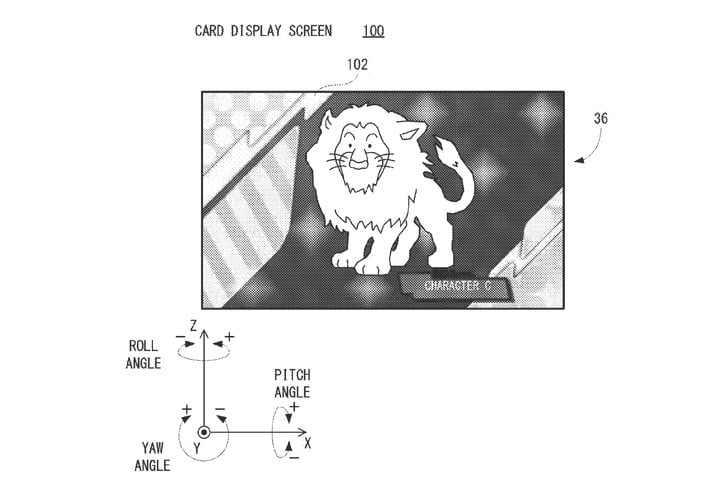 Another interesting Nintendo patent surfaced this week. On Wednesday, the company filed an application for a "non-limiting example game apparatus" involving a "card display screen including an image of a card object" displayed on the apparatus' screen.
What the patent boils down to is a digital card format, perhaps for something Pokemon-related. Here's one excerpt from the application: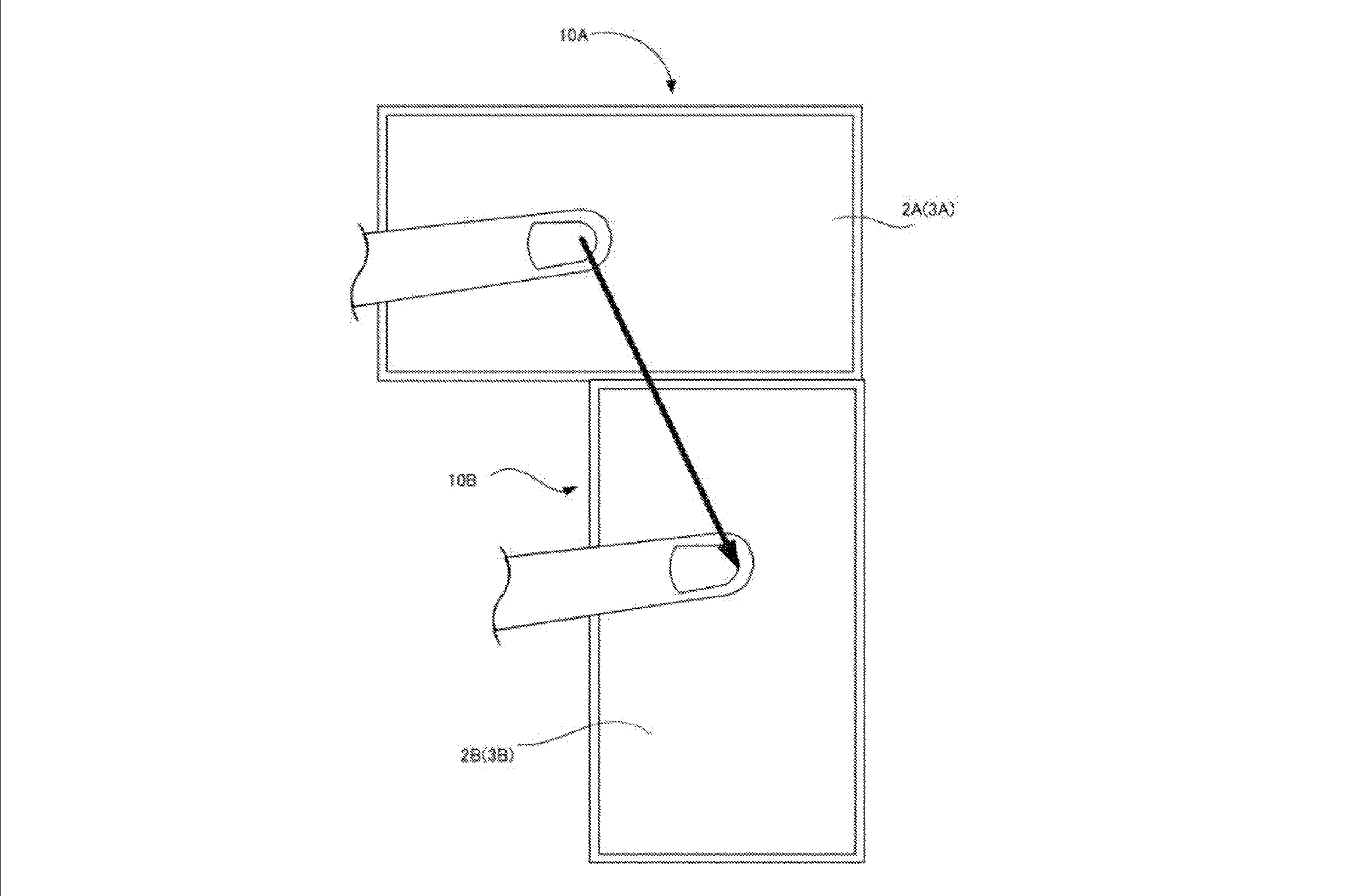 Yesterday, a new Nintendo patent was made available for public viewing. The company is protecting an idea for a game system with "a plurality of information processing apparatuses that are capable of communicating with each other."
Digital Trends, who stumbled upon the patent, points out that the apparatuses are found inside separate screens. When multiple screens are touched, information can be exchanged for new game experiences.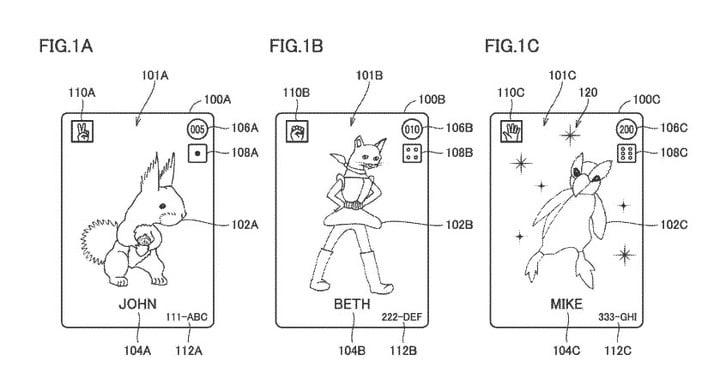 A few months ago, Nintendo filed a patent for a trading card set that uses NFC technology similar to amiibo. It was published online for all to see yesterday.
Here's one excerpt from the filing: