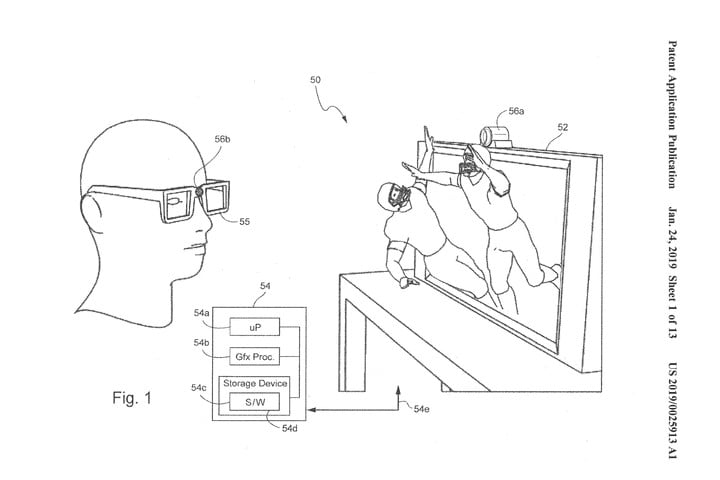 Today, a new Nintendo patent was published by the United States Patent and Trademark Office. "Eye Tracking Enabled 3D Viewing" was back in September 2018, which is a device that can see where users are looking in order to deliver the optimal 3D viewing angle.
Here's some additional information: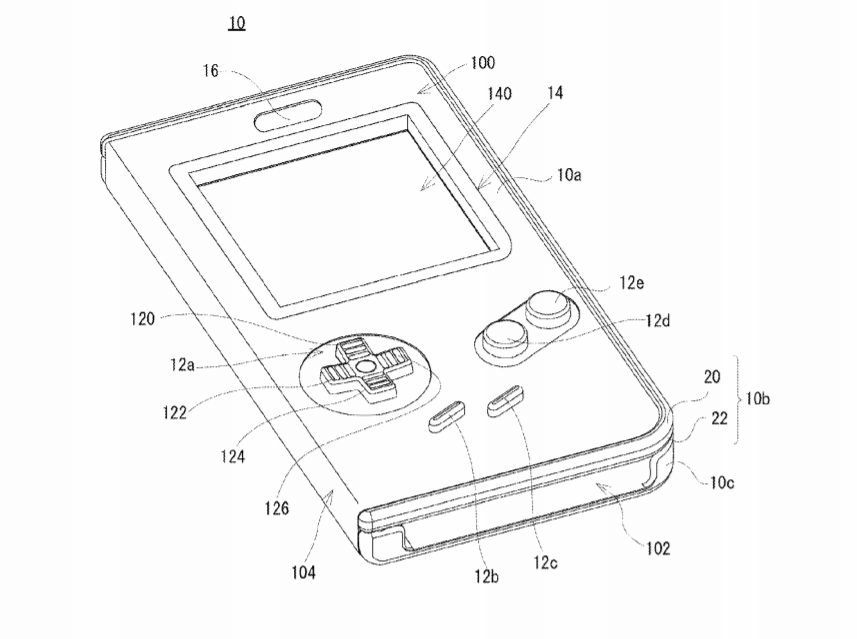 Earlier in the year, Nintendo filed a patent with the USPTO for a Game Boy-like casing for capacitative touchscreen devices. The idea behind it is that a device can fit inside, which appears to be for playing Game Boy titles.
Siliconera shares the following extra details from the patent: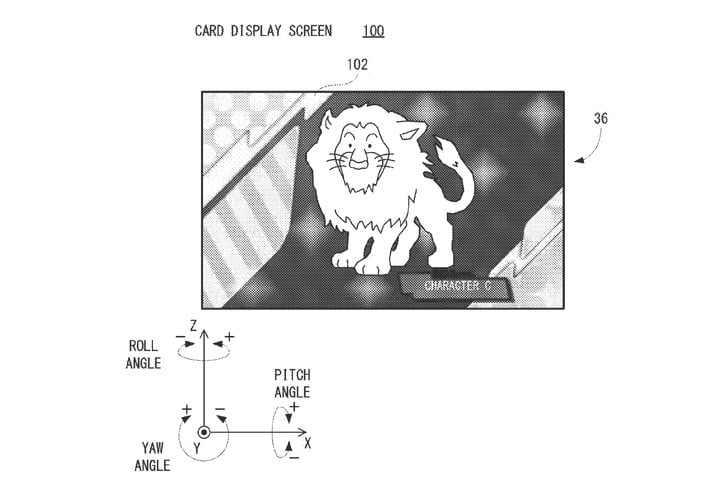 Another interesting Nintendo patent surfaced this week. On Wednesday, the company filed an application for a "non-limiting example game apparatus" involving a "card display screen including an image of a card object" displayed on the apparatus' screen.
What the patent boils down to is a digital card format, perhaps for something Pokemon-related. Here's one excerpt from the application: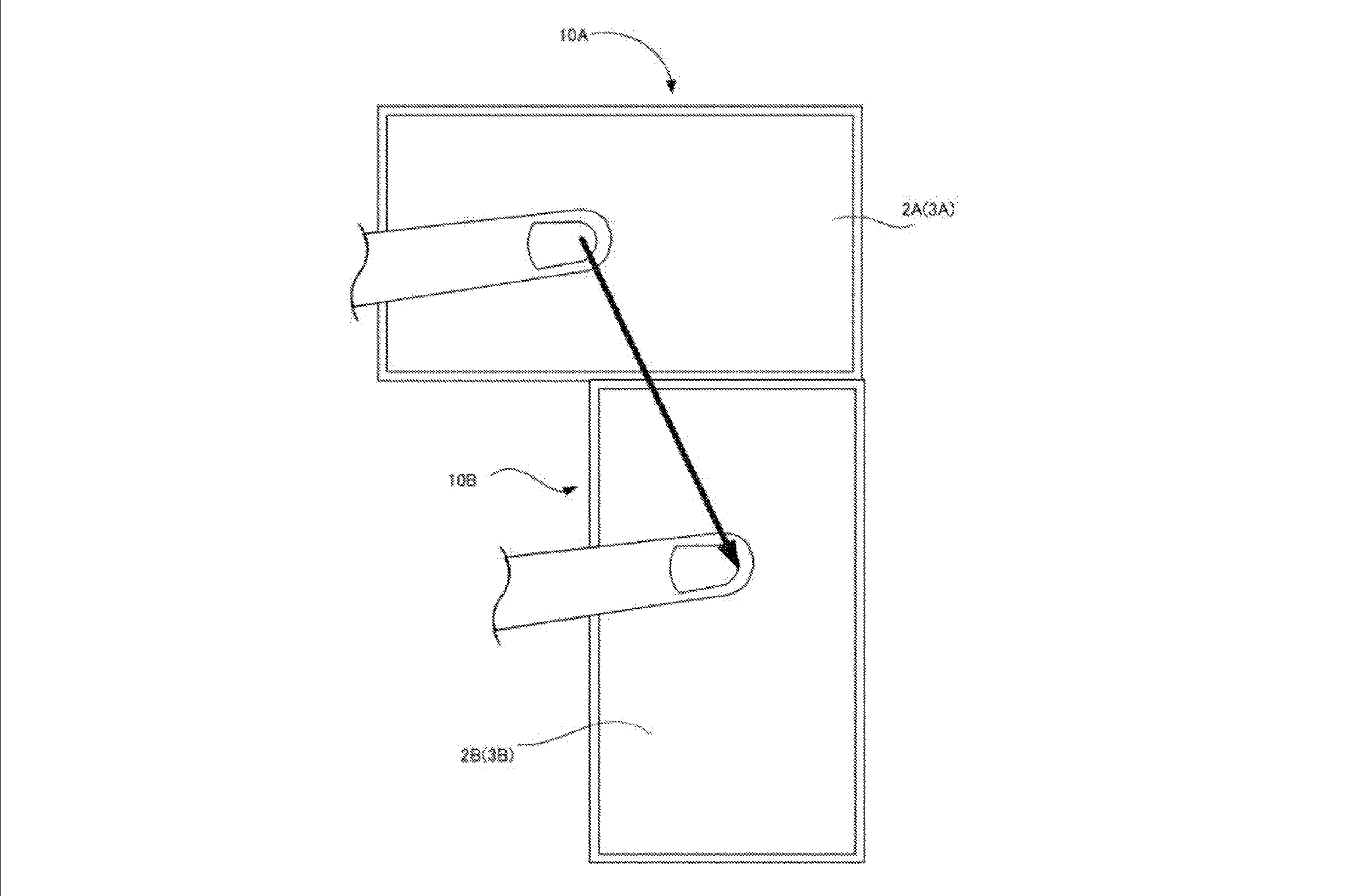 Yesterday, a new Nintendo patent was made available for public viewing. The company is protecting an idea for a game system with "a plurality of information processing apparatuses that are capable of communicating with each other."
Digital Trends, who stumbled upon the patent, points out that the apparatuses are found inside separate screens. When multiple screens are touched, information can be exchanged for new game experiences.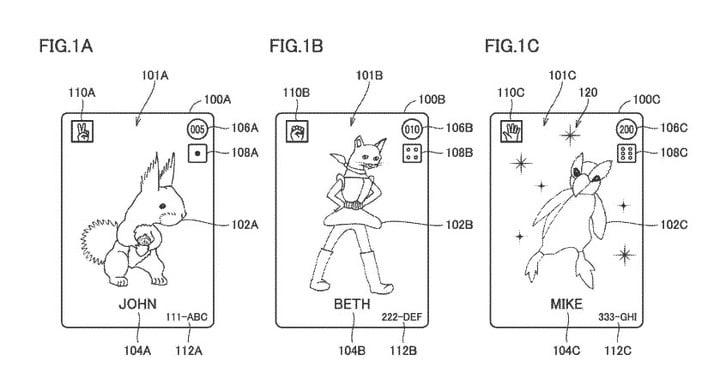 A few months ago, Nintendo filed a patent for a trading card set that uses NFC technology similar to amiibo. It was published online for all to see yesterday.
Here's one excerpt from the filing: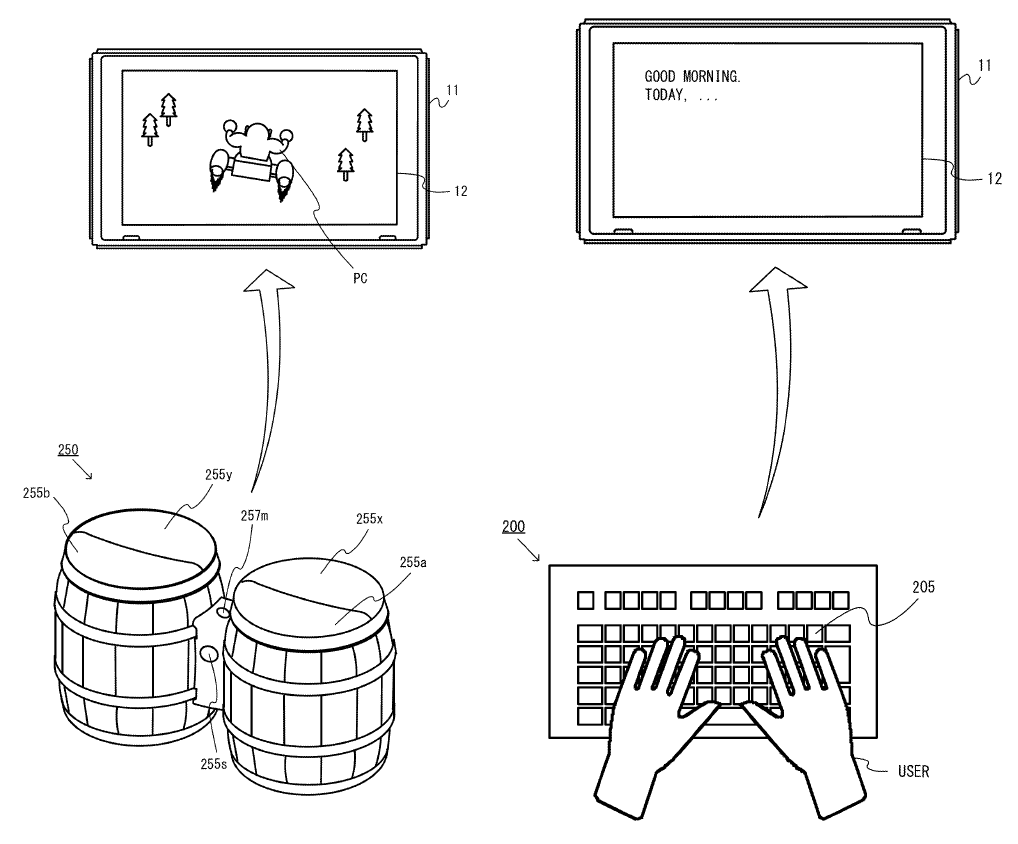 Last August, Nintendo filed a very interesting patent in the United States relating to Switch. It was finally made public today. The document involves input devices for use with the system Switch, with Donkey Konga drums and a keyboard shown as an example.
Below are a couple of excerpts from the filing: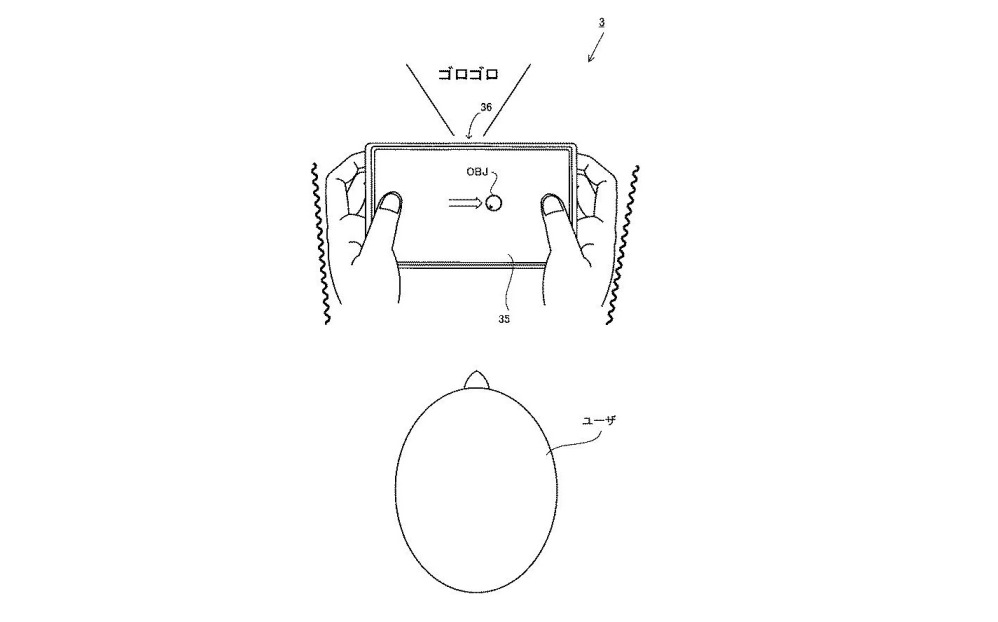 In April 2015, Nintendo filed an interesting patent in Japan pertaining to a new vibration unit. Last month, it was officially published online.
The unit uses AMFM code and a decoder separates the AM and FM information. From FM information, it generates FM frequency and combining the frequency with AM information, creates an AMFM wave. This is done on two different frequencies, which are combined together to generate a composited wave.
To summarize:
Back in June, Nintendo filed several new patents pertaining to Switch. The full set of documents were finally published today.
There's a whole lot of information to sift through here, to say the least. However, these are some of the main points that have been uncovered thus far:
– Images / text pertaining to HMD (head-mounted display) / VR
– Touch panel / touchscreen mentioned
– Gyro support is apparently in
– Shows two full controllers / four half JoyCons being connected at once
– Alternate JoyCon configurations with actual d-pads
– Shoulder buttons on JoyCons (L/R)
– Seems to confirm right JoyCon has an IR sensor (ie pointer)
– Both JoyCons have rumble motors
– NFC is in the right JoyCon
– The grip controller is basically a battery pack
– Seems to show fan in the Dock
– Seems to further suggest USB-C
– Console mode and portable modes mentioned where portable mode has less capability than docked mode
– One portion of the patent essentially talks about a sleep mode
Additional images from the patents can be found here. If any other noteworthy information is found, we'll add it to this post.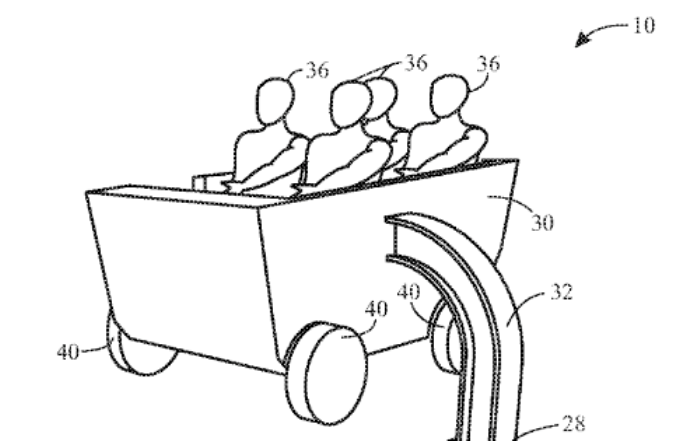 Universal Studios filed a series of patents between October and November. Five in total were secured, but we're interesting in two of them in particular, as they could be connected to the company's partnership with Nintendo.
Orlando Business Journal discovered the various patents. The drift racers and boom coaster filings have potential of being related to Mario Kart and Donkey Kong respectively.
Orlando Business Journal writes:
Drift racers: A two-rider, car-based amusement racing attraction with the ability to simulate drifting sensations. Two passengers, who could be in time/points competition with another car, will have control over some aspect of their ride vehicle: The driver would have a steering wheel and an acceleration and brake pedal to control the turning/drifting of the vehicle and speed; the rear passenger would have a control interface with buttons that could control the vehicle or bounce the ride vehicle, provide a boost to the vehicle during the race or affect the performance of another ride vehicle on the track, said the patent. For any Nintendo fan, that description brings to mind the video game company's popular Mario Kart game series. In one version of the series, called Mario Kart: Double Dash, each car had two racers — including a driver and a rear passenger — who controlled the use of items during the race that could impact their car or others in the race.

Boom coaster: This is a unique arm that would attach to a ride vehicle to help enhance rides that appear to be on a track system, but are actually controlled by a separate arm. For example, the arm could be C-shaped connected to a secondary hidden track underneath the track guests see. As a result, rides that have story element breaks in the track — say like an upcoming jump from one track to another — could cause suspense. "Because the passenger may believe that the simulated ride surface controls a path of the passenger vehicle, the passenger may fear or anticipate that the passenger vehicle may crash or otherwise incur damage as a result of the elevated gap," said the patent. This has many fans thinking it could also be related to Nintendo via the Donkey Kong Country video game series, which features areas with cars traveling through dangerous mines filled with jumps, dips and turns.
Like all patents, it's possible that these filings are being done for protective measures. However, there's no denying that Nintendo's plans could slot in very well here.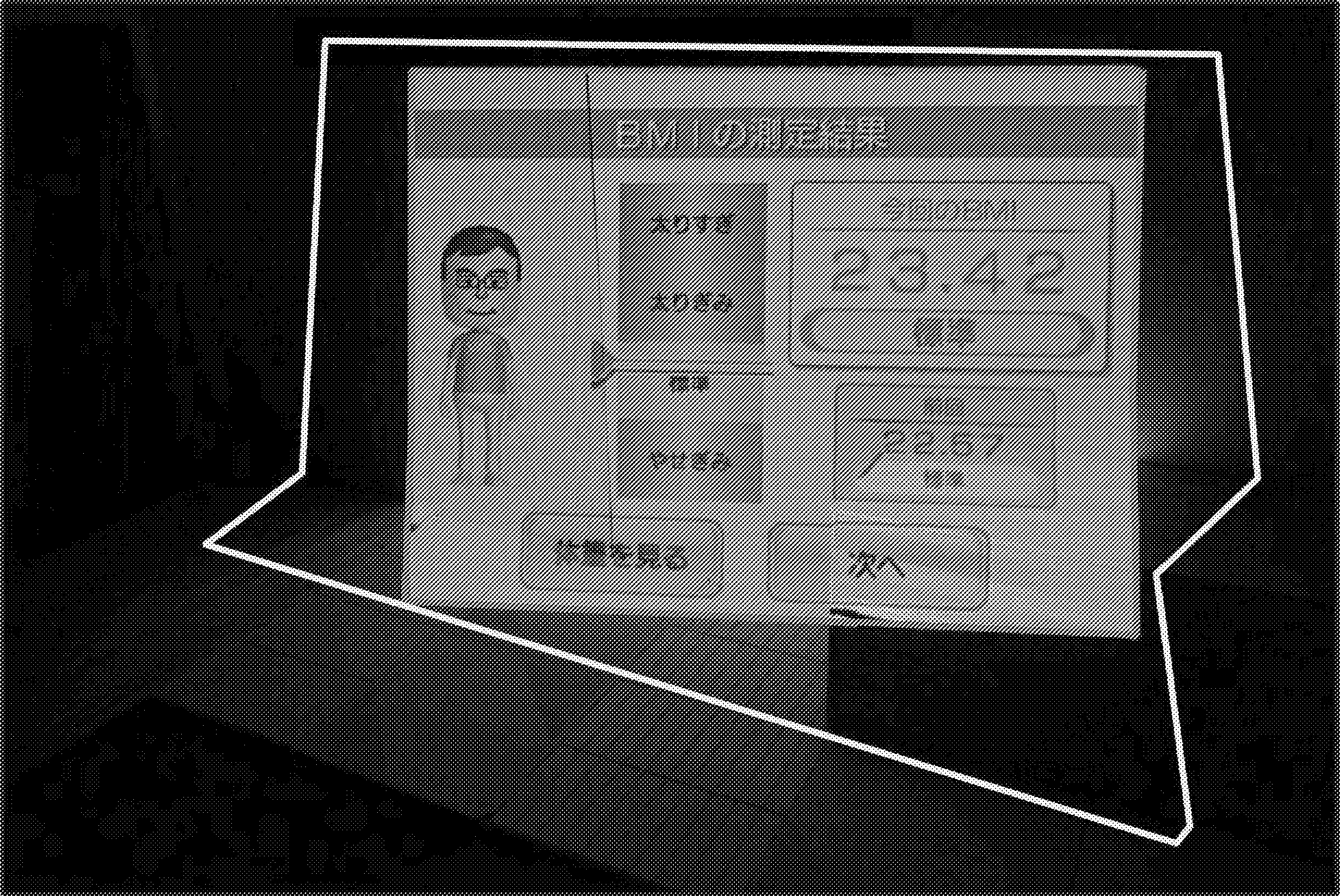 Several months ago, Nintendo filed a patent for a projection system / projector device / image capturing device and program. Today, it was finally made public.
Essentially, the patent involves a projection that can correct itself to the user's perspective. Here's the abstract:
"The present invention implements a projection system which appropriately corrects geometric distortion of a projected image even when an object to be projected has an arbitrary three-dimensional shape and a user's point of view is not fixed. A projection unit (3) of a projector device 100 projects a first adjustment test image. A three-dimensional shape measurement unit (4) measures a three-dimensional shape of the object to be projected. An image capturing device (200) captures the first adjustment test image projected by the projection unit (3), and acquires a first adjustment captured image. A projected image adjustment unit (1) executes: (1) first adjustment processing for, on the basis of the first adjustment captured image acquired by the image capturing device (200), correcting the image such that geometric image distortion is reduced at an image capturing point at which the first adjustment captured image was captured; and (2) second adjustment processing for, on the basis of a state when the image adjusted by the first adjustment processing was projected by the projection unit (3), correcting the image such that geometric image distortion is reduced."
And some images from the filing:
If you'd like to investigate the patent further, you can view it online here. As always though, patents aren't necessarily confirmed to be something that Nintendo will use in its products.
Thanks to KniteBlargh for the tip.