Nintendo introduces new Splatoon 2 music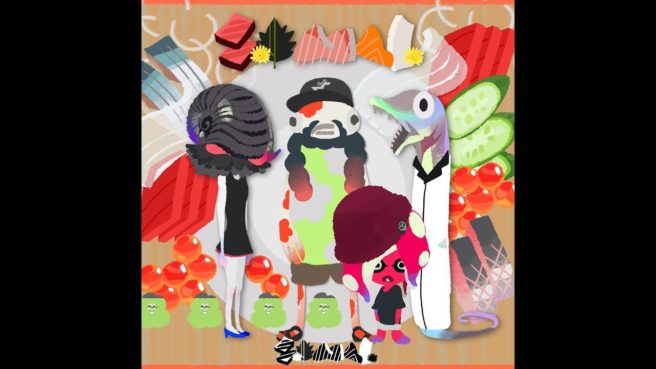 On the official Japanese Twitter account for Splatoon 2, Nintendo introduced some new music for Splatoon 2. The tunes are composed by SashiMori, a former loud rock band that previously broke up, but reformed with a 10-year-old octopus boy genius DJ.
Here's the full rundown of information, along with the music:
Post-Squid Octo Era newcomers – SashiMori. Originally a loud rock band, after temporarily breaking up and abandoning their violent vocals, the three members Koi, Moray and Scaly Foot reformed, this time with the addition of a 10-year-old octopus boy genius DJ – a unique band of the new era.

"Champon Chant," beginning with a cooperation of strings and rock sounds. Without a vocalist, it it said that the voice in this band's songs are recordings from ancient times that the boy DJ has sampled and cut up. During the hook, a group chorus joins in, further strengthening one's fighting spirit.

And then, a melee between a charmingly beautiful female vocalist and a rough-voiced rap emerges in "Entropical." As expected, it appears as if the sampled voices intertwine, but their characteristics differ from those of typical marine creatures. These two songs will be added as battle BGM in the update at the start of October.
Leave a Reply