Nintendo Kyoto development center restructure details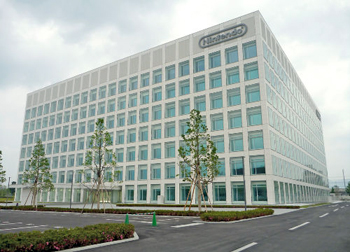 NeoGAF's "Shikamaru Ninja" has done some investigative work in hopes of discovering new information about the Nintendo Kyoto development center. Check out the findings below.
Central HQ Building / Kyoto Research Office (old buildings)
– "1,000 developers" from the Central Office HQ vacated
– "100 developers" from the Kyoto Research Office vacated
– Intelligent Systems vacated from Kyoto Research Office into their new private building.
– No more development personnel in Central Office HQ?
– Only Mario Club Co., Ltd left in Kyoto Research Office?
Kyoto Development Center (new building)
– June 2014 official time of personnel transplant
– "1,000" Nintendo developers from Central HQ and "100" Nintendo developers from Kyoto Research Office merged into new Kyoto Development Center.
– Hardware and all Software personnel now in one building.
– 1,100~ / 1,500+ capacity filled thus far
– Nintendo hopes for better efficiency and expansion
– SRD is on the "8th floor" of building (Nintendo technology affiliate)
– EAD absorbed several SPD development personnel.
– SPD production units still separate. May not be in this building.
– SDD (Miiverse, System tools) and IRD (Hardware engineers) in building.
– SDD includes a Network Operations Department, with over 100 developers purely focused on network infrastructure and network based applications. (small chapter at Tokyo office as well)
– Katsuya Eguchi is department manager of all EAD groups in building. (New 90's Miyamoto)
– Slight delay of Kyoto based development of games until 2015.
Miscellaneous
– Sakamoto and his personal development team re-emerging under new identity?
– Graphic Art staff collectively throughout Nintendo about 40-50% female.
– EAD Tokyo unaffected
– Iwata / Miyamoto establish "General Support Group" which is an alliance of small internal and external support studios filling out large EAD production units. (1-Up Studio, Monolith Kyoto, Indies Zero, Mox).
– Nintendo has become a large client of Digitalscape Co., Ltd. (temp agency) hiring large number of contract workers, and having a high retention rate of most of them after contract is over. (Mostly for EAD Tokyo)
Leave a Reply